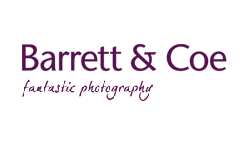 A day in the life of a Barrett & Coe Photography franchise owner
---
A Day in the Life of Ian Wilson, Barrett & Coe, Caversham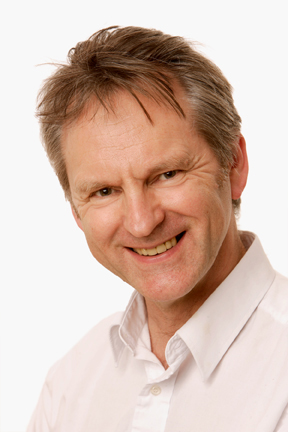 A typical weekday in my studio is a mix of baby shoots, order preparation, business administration and marketing activity.
The day starts around 8.30/9.00am with a review of the sittings and viewings that are booked in for the day. Each customer is sent a reminder text message and I'll check that all viewings are prepared. Then it's coffee and a review of emails and messages. There will usually about a dozen needing to be dealt with immediately, covering subjects like order collections, new bookings, charity requests and those from marketing partners.
Most weekdays will have had five or six baby shoots booked into the diary. Some will have sittings from the child model agency Bizzykidz for who we are the preferred photographer. I'll often have a corporate headshot booked from our own marketing activity as well. Realistically, one or two of the baby sittings will have to be rescheduled usually down to baby illness, freeing up time in the day to fit in editing and preparation of orders, marketing calls and administration.
10am is normally the first of the baby sittings. I'll have prepared everything for the client, mainly checking the age of the baby, so I have a clear idea of the type of sitting to prepare. As ages of babies typically range from a few weeks to nine or ten months, the set up and style of photography will need to be adapted accordingly.
We allow an hour for a baby sitting of which only about 20 minutes will be spent actually taking the photographs. We take time to welcome clients, settle them in and talk through the sitting in detail. After spending time taking the photographs, we then run through our different packages ensuring clients are well prepared for their viewing appointment which they come back for at another time. This would be repeated for the rest of the bookings.
The break for lunch will usually involve another catch up of emails and messages. Time will also be needed to call clients booked in for three or four days' time to introduce myself and talk through their bookings. I would also call bookings scheduled for the following day to re-confirm times etc.
Other than sittings and viewings, I'll have some appointments arranged with marketing partners and networking colleagues. Recently I started the day with a visit to a local business that had taken on new staff, so I set up in their boardroom and took headshots of the new staff. I ended the day at a meeting with the local owner of BusyLizzy who provide fitness classes for mums and babies. We're promoting each other's business and setting up a Mum and Baby Day in the studio later in the year.
Clients return for their personalised viewing session and so the day usually ends with a couple of viewings booked in for 5pm and 6pm so that all the family can attend if they wish. I'll have already prepared a slide show of their images for them to see in a relaxed atmosphere where they can select the portraits they want and work this into a package which suits them best.
Weekends are another story – it's then we concentrate on family sittings as this is usually the time when everyone can get together, particularly if it is a large family with a number of generations involved. The same principle of being prepared for each client applies, it's just a lot more hectic!!
To learn more about franchise opportunities with Barrett & Coe Photography please request an obligation-free prospectus here!