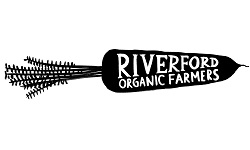 A day in the life of a Riverford Organic Farmers franchise owner
---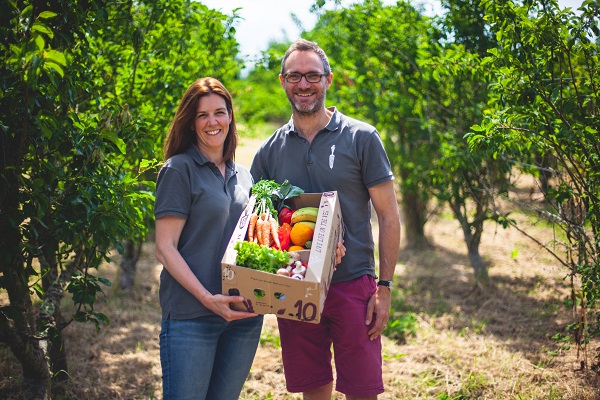 Jo & Phil Limb, own and operate the Riverford North Devon Franchise. Here, Jo explains what a typical day may be like for them both.
4am – Phil gets up and drives down to the Farm to collect the produce for the day's deliveries. We employ four drivers and Phil covers their holiday and any sick days so to him driving is not unusual.
5am – After loading up the van and checking the other drivers are all OK, Phil sets off to make his own deliveries. Most of our delivery rounds are a fair distance from the Farm in south Devon up to North Devon so our drivers don't usually get to the first customers until about 6.30-7am.
6am – I, Jo, get up and head down to the office (a spare room in the house luckily) and go through the round sheets for the following day, highlighting any new and reactivated customers, new addresses, undervalue orders and check for anyone requiring invoices for the following day. I then start to work through the "to do" list generated from this.
7.30am – The children wake up so the next couple of hours are spent getting them up, dressed, breakfasted, out the door and off to school and pre-school.
9.15am – I head back to the office and continue contacting new customers for the next day and find out exactly where they live – in our area the postcode in a satnav can be up to 2 miles from the actual house. Diesel is one of our biggest overheads as our drivers on average travel 200 miles each, per day. Anything we can do to reduce this helps! We use the local council planning websites if we can't get hold of the customer. Riverford's extranet system ROOTS is then updated with the details so the later round sheets will have the correct information on them.
I then write personalised welcome notes for the drivers to drop off with deliveries in the morning to any new customers.
If we've attended a local marketing event that week, or Riverford's Face to Face sales team have been out working for us, contacting all the new customers can take some time!
I try to contact reactivated customers to welcome them back if they haven't ordered for a while either by email or over the phone.
During the course of the morning, I will also be dealing with any driver errors that may come in to try to rectify them if possible (despite their best efforts, occasionally the driver may miss delivering an item to a customer) as well as taking calls from customers who may wish to change their order, have a query or have any reason to complain.
1pm – I collect my youngest daughter from Pre-school.
2pm – I then catch up on any further emails, phone calls and requests for information that have come through. I try to leave the email inbox for the morning otherwise it can become a distraction when trying to get other tasks done! Time allowing, I start preparing any marketing required for later in the week – this may be articles for local papers, organising attendance at food festivals, community shows, customer cooking events etc. Phil also then returns home from delivering.
3.30pm – I pick up my eldest daughter from School.
4pm – Again I check and work thorough any phone messages/emails that have come in during the afternoon and reply to those that can't wait until later.
5pm –7pm – Is Dinnertime followed by the children's bed time.
7pm – Phil sorts out any round changes for future deliveries (new customer and reactivated customers round positions). I email the round sheets to our drivers for the next morning's deliveries and then clear any remaining emails.
8pm – Phil heads to bed after his early start.
To us, this is a fairly typical day! If we've had a marketing event, or if both of us have been out driving then the office admin sadly has to wait until we're back and if a driver calls from any far-reaching area of our territory with a broken van, well that changes the day entirely!
That said, as much as it's often hard work it's great being able to work from home, with the flexibility it offers that enables us to juggle work around the children.
Some days are very long and if you receive a complaint about a bendy carrot or have any more issues with the vans you can feel like throwing the computer out the window…. However, I don't think we'd ever swap it for our previous jobs!!