Franchising - An excellent option for over 50s
Starting your own business might be one of your best employment options and buying a franchise is a lot easier than starting from scratch.
As a franchisee you will be starting your business using someone else's know-how and expertise gained over years of running a mirror image business and on top of it you don't have to worry about developing the system.
With an annual turnover of 9.1 billion and 88% of franchisees claiming to be profitable, franchising is one of the safest methods of owning your own business.
Why Franchising Suits the Over 50 Market
Research by PRIME identified that there are very few signs of ageism in the franchising sector. This means that franchising is one of the few "solution sectors" where older people are not discriminated against on grounds of age. So whilst there are many issues that individuals need to consider very carefully before taking up any particular proposition, genuine business-format franchising clearly does deserve to be on the list of self-employment options for people in the over 50 age group.
Life experience, confidence, planning ability and personal skills are what counts when going it alone, and what it takes to become a successful franchisee – characteristics and skills that most over 50s posses in abundance.
They all have in common the reality of having been adults for at least 30 years, and all have highly individualised ideas and understandings about themselves and the world of work.
Some Stats...
People over 50 tend to be more considered in their decisions about becoming self-employed, and bring many years of life experience to the various challenges they face in setting up businesses. This experience and approach seems to make a considerable positive difference to the success of 50+ set up enterprises.
Research confirms that "5 years after start up, considerably more businesses run by people over 50 are operating successfully than those run by younger people."
Another study states that "the survival rate after 6 years amounted to 70% for businesses with owner/manager over 55, while the average for all start-ups was only 19%. The age factor remains the single most important influence on start-up business survival." (The Economic Impact of Ageing on Entrepreneurship and SMEs. EIM Small Business Research and Consultancy and Warwick University May 1999).
---
Franchising - new challenge for early retirees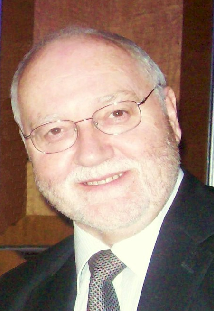 By David Bigmore
David Bigmore & Co in Association with Goodman Derrick
Anyone over 50 can tell you that you can teach an old dog new tricks. These days life begins at 60. The great thing about taking a Franchise over the age of 50 is that the "old dog" does not need to learn any new tricks. All he or she needs to do is to follow the System as laid down by the Franchisor.
Business-format Franchising is ready-made self-employment. A Franchisee is not an employee nor is he an agent or a partner. He is in business for himself but not by himself. "In business for himself" means he is an independent contractor: "but not by himself" means that he should get all the help he needs to establish and continue his business from the Franchisor.
The Franchisor will normally have long experience of the type of business which the Franchisee will carry on. Either he will have carried on the Franchise business himself or else he will have run a pilot to show that the business format works as a Franchise. The Franchisor should therefore, to continue the metaphor, know all "the tricks of the trade". These will be relayed to the Franchisee during his initial training (once he has signed his Franchise Agreement) and will be set out in the Manual which lays down the System of the Franchisor. As and when the business develops, the Manual will be amended to reflect updates in the System and the Franchisee may need further training to understand the changes and learn how to put them into practice.
The first advantage of Franchising therefore is that there is a tried and tested system. The second advantage is that there will be a Trade Name or Trade Mark which all Franchisees will use as the trading name for each outlet or business within the Franchised Network. Each Franchisee will benefit from the recognition by the public of the Trade Mark as being associated with quality and service.
It is for this reason that the provisions of Franchise Agreements are restrictive and uniform. They are restrictive so that all Franchisees operate to exactly the same format. They are uniform so that the Franchisor knows that all Franchisees are subject to the same obligations.
Uniformity is the key. All McDonald's and Burger King's look alike. All Dyno-Rod vans look the same. The public identifies the product or the service with the brand. Excellence from each Franchisee reflects well on all of the other Franchisees. The Franchisee is in business for himself but is assisted not only by the Franchisor's expertise but by all of the other Franchisees following the System.
There are other advantages for the Franchisee being part of the Franchised Network. The Franchisor can in some Franchises provide goods or enter into bulk-buying deals with suppliers which the Franchisee as a sole trader would be unable to negotiate. The Franchisor will provide templates so that all local advertising by Franchisees looks the same and is effective.
If there is an Advertising Fund, the Franchised Network will be able to advertise, market and promote nationally. Advertisements in Yellow Pages may provide a central telephone number to which customers may direct enquiries for work which can then be farmed out to individual Franchisees.
There is therefore power in the Franchised Network which operates for the benefit of all.
So, Franchising can be a great new challenge for someone over 50 looking for new horizons.
Here are some "do's" and "don't's"
Do's:
When deciding which Franchise to choose, do your homework thoroughly before committing to a particular Franchise.
Always talk to other Franchisees of a particular Franchisor. The other Franchisees will be able to tell you how effective and helpful the Franchisor is and how the Franchise is doing.
Always get a selection of the contact details of Franchisees from the Franchisor and make sure you choose which Franchisees to talk to.
Ask the Franchisor for details of Franchisees whose businesses have not succeeded.
Carry out an Experian or Equifax search on the Franchisor. Get your bank to take up a bank reference. Ask the Franchisor for its last accounts.
Use the services of a solicitor affiliated to the BFA to advise you on the terms of the Franchise Agreement. Many of these solicitors have long experience in Franchising and understand Franchising in practice (which other solicitors generally do not).
Write down any promises made by the Franchisor during the pre-contractual stages and have those promises annexed to the Franchise Agreement with contractual force.
Always get an experienced accountant to check out and advise on any projections produced by the Franchisor and to prepare your own business plan based on your own proposed Franchise.
Don't's:
Do not let your heart rule your head. Many Franchisees make their decision on subjective rather than objective grounds.
Do not rush your decision. A responsible Franchisor should not subject you to hard-sell tactics.
Always discuss with your family. You will need their support.
Do not expect to make a fortune. Where there are projections given by the Franchisor, ask for actual results achieved by Franchisees, or at least an average of Franchisee earnings.
Do not expect to make a living without working hard for it. Quite apart from long hours involved in the business, most Franchises will involve you in preparing a good deal of additional paperwork after a full day's work in the Franchise.

Types of Franchises:

Finally bear in mind that like all businesses some Franchises are fabulous, some good, some ordinary and some downright awful. So do make sure that you do your homework and investigation carefully and thoroughly.

For further information contact:

David Bigmore by email db@dbigmore.co.uk or visit www.dbigmore.co.uk