Last Updated:06-February-2016
What is franchising?
In our first step we look at what a franchise is and the two methods of franchising, as well as examing the advantanges and disadvantages of franchising.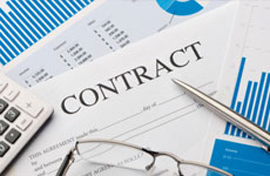 What is a franchise?
In simple terms, a "franchise" is an agreement between two parties which allows one party i.e. the franchisee, to market product or services using the trademark and operating methods of the other party i.e. the franchisor.
There are two types of franchise methods - 'Business Format Franchising' and 'Product and Trade Name Franchising'.
Business Format Franchising
The most common method in the UK is Business Format Franchising. By using this method the franchisor grants the franchisee the rights to use their logos and trademarks, as well as a turn-key system for doing business.
A franchisee often received help from the franchisor in regards to site selection, store layout and design, recruiting and training staff, marketing the business, preferred supplies contacts and more.
The franchisee in return has to pay an upfront franchise fee as well as ongoing royalties to the franchisor. The franchisor uses this money to help further develop the system through marketing, product and market research, and ongoing support.
There are many examples of business format franchising opportunities, including – food franchises, automotive franchises, estate agency franchises, retail franchises, recruitment franchises, children's franchises, coffee franchises, pet franchises, fitness franchises to name a few.
Many of these are ideal franchises for women, home-based franchises, part-time franchises and mobile franchises, and not all required a high level of investment, some are considered low-cost franchises.
Product and Trade Name Franchising
The other franchise method is Product and Trade Name Franchising. This type of franchising does not involve royalty fees. The most important thing that the franchisor provides to someone buying a franchise in Product and Trade Name Franchising is the product.
The franchisee is required to purchase the product or range of products exclusively from the franchisor. The franchisor also provides national marketing and advertising campaigns, logos and trademarks.
This type of franchising is mainly associated with industries such as petroleum, soft drink distribution and automotive.
Product and Trade Name Franchising has three distinctive characteristics:
The franchisee sells goods which are supplied by the franchisor or a person affiliated with the franchisor;
The franchisor helps the franchisee to secure accounts or, depending on the type of business, locations or sites for rack displays or vending machines.
Within 6 months of opening the business, the franchisee must pay the franchisor or a person affiliated with the franchisor
---
Advantages of franchising
In this article, franchising expert, Manzoor Ishani discusses the advantages of franchising and the top 7 reasons reasons you should consider buying one.
1. Less risk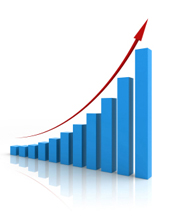 In a nutshell, the greatest advantage of a franchise system is that it reduces risk of business failure. This is due to the fact that an ethical franchisor will have a tried, tested and proven business concept in the market place. Therefore, most of the wrinkles will have been ironed out and the risks to the franchisee minimised. It is a well known fact that less than 7% of franchise owners fail within the first 3 years, as compared to over 90% of new business start ups.
2. Competitive edge
Franchising enables a small businessman to compete with big businesses and a franchisee can take advantage of the economies of scale. All franchisees acting together can buy more cheaply and on better terms than an individual small business. Add to this the franchisor's reputation in the industry, the franchisee can trade under a recognised brand and should have a distinct advantage over any independent small business competitor.
In theory at least, the products, equipment and system will have been previously market tested and therefore they come to the franchisee with a certain degree of 'ready acceptance' by the consumer.
3. Training and Support
Through training imparted by the franchisor, the franchisee climbs a very steep learning curve in a shorted period of time, thereby increasing their chances of succeeding considerably. For example, someone who wishes to set up a dress hire business would find it very difficult to get the stock mix right at the outset. A franchisee, however, should have the benefit of his/her franchisor's experience and should receive advice on the range and mix of the stock to carry etc.
The franchisee has the benefit of the management and administrative experience of the franchisor in addition to which most franchisors provide back up and support including trouble shooting services to assist franchisees in their daily endeavours. This support includes managerial and administrative services, product information and marketing support
4. No previous experience needed
No previous experience in a particular business is necessary for a franchisee to operate it. All deficiencies of know-how are made good, again, by training imparted by the franchisor. Indeed, one of the proudest boasts of franchisors is that they have the ability to turn a butcher, baker or candlestick maker into a fryer of chicken, dry cleaner or quick print shop operator. Any lack of knowledge on how to run a business is not a problem as a franchisor will provide the necessary training to the franchisee.
5. Hit the ground running
Franchisees "hit the ground running" when they open a franchised outlet as they enter the market with a recognised brand name, proven business system and products and or services which have been market tested.
6. Pooled resources
A franchisee has the ostensible backing of a large organisation and this is achieved by the pooling of resources, particularly in the field of advertising, marketing and promotions where each franchisee, by contributing a little, can have the benefit of a large fund for this purpose. Franchisees are therefore able to have their goods and services promoted through media which would otherwise be closed to them. In a well-run and structured franchise business, the franchisee is left to concentrate on selling the goods or services while at the same time receiving the benefit of continuous market research and development to improve the business and the franchised system.
7. Exclusive territory
In many cases franchisees are given exclusive territorial rights and this, in effect, gives them a monopoly over the area allocated to them, certainly in terms of doing business under the franchisor's trade name.
© Manzoor G. K. Ishani. All rights reserved. Revised June 2008
About the author:
Manzoor Ishani is a Senior Solicitor Consultant with Sherrards (Solicitors), a commercial practice advising franchisors and franchisees in the UK and internationally. He has specialised in franchising for more than 25 years and is a former member of the Legal Committee of the British Franchise Association and is co-author of "Franchising in the UK", "Franchising in Europe" and "Franchising in Canada".
---
Disadvantages of franchising
Understanding the disadvantages to franchising could help identify any issues which may not be obvious to someone new to franchising.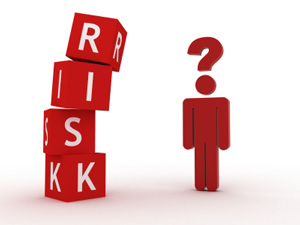 The drawbacks fall into three categories:
Lack of independence
Inflexibility
Risk associated with the franchisors performance
1. Lack of independence
An important feature of franchising is that every aspect of the business format is defined and each outlet is operated strictly in agreement with this format. Not everyone would be happy to operate a business under such constraints and you must consider how well you can accept this aspect of the franchising system when looking for a franchise to buy.
Discipline: Buying (licensing) a franchise means working within a system in which there is little freedom or scope to be creative. Almost every aspect of operating the business is laid down in the manuals.
Franchisor Monitoring: Regular field staff monitoring visits are welcome initially, but as time passes you will feel able to do your own trouble-shooting and you may come to regard the franchisors interest as an intrusion - it is after all your business.
Service Charges: At first these services are necessary and franchisees do not mind paying for them. However as time goes on, if less use is made of the franchisors services then franchisees can resent making the continuing payments.
Reputation: Each franchisee affects the reputation of the whole system depending on their performance and ability. In many franchises there is a wide gulf in the quality of product or service between the best and the worst franchisees. Thus any franchisee can harm the reputation of all outlets in the chain, even internationally.
2. Inflexibility
Responding to the market: Franchising tends to be an inflexible method of doing business as each franchisee is bound by the franchise contract to operate the business format in a certain way. This can make it difficult for a franchisor to introduce changes to the business format, refit outlets, or introduce new types of equipment. In some franchises it can be difficult for a franchisee to respond to new competition or to a change in the local market.
The job itself: What may seem an attractive challenge now could become boring after a few years so it is important that you choose a franchise to buy in which you will enjoy the work, or which has potential for growth.
3. Risk associated with franchisor performance
It is important to recognise that not all franchise businesses are soundly based or well run. In signing the franchise agreement you are formally binding yourself to a particular franchisor and it is, therefore, vital to select one which is competent and ethical.
There are 4 different categories of franchisor:
a. The Established Franchisor
b. The New Franchisor
c. The Unethical Franchisor
d. The Incompetent Franchisor
Some should be avoided at all costs, while others will vary in attractiveness according to the level of risk you are prepared to take.
a. The Established franchisor:
This represents the least risky type of franchise opportunity. The business format will have been fully tested in a number of locations, most likely abroad too, and although the initial cost of opening such a franchise may be relatively high, a franchise with this type of company will be highly attractive to anyone for whom security is important.
b. The New Franchisor:
There is nothing intrinsically wrong with a new franchise but great care must be taken in deciding to invest in any particular franchise. As franchisors incur high initial costs, they need a minimum number of franchises to break even. When a franchisor has fewer than the break-even number of franchises it is likely that
More effort will go into selling franchises than into providing support services.
There will be some deficiencies in services in order to keep costs down.
Financial resources will be strained.
In this start-up phase the franchisor is vulnerable to financial problems if franchises cannot be sold quickly enough. Franchises in this take-off phase are potentially those, which will earn the highest returns, for example if the product or service is outstanding in some way a large territory can be covered. With a franchisor you are in a position near that of an independent business - greater return. Depending on the risks you are prepared to take, this type of franchise may be attractive, or one to be avoided.
c. The Unethical Franchisor:
Unfortunately some franchisors have no intention of entering a long-term support relationship with the franchisee, instead they have heard that franchising is a way to make money quickly out of gullible franchisees. This is done by setting up a shell franchise - lots on offer but nothing to back it up, then selling such franchises to those who are so keen to become a franchisee that they fail to make a thorough appraisal of the business on offer. Make sure that you spot this type of franchise, take time to investigate different opportunities.
You cannot afford to learn from your mistakes.
d. The Incompetent Franchisor:
These are franchisors who are not offering franchises to perpetrate fraud but who are incompetent in one or more of the following ways
The basic business is unsound
The franchisor is under-resourced and may not be able to fund the initial running of the business
The franchisor has not run a pilot test so cannot confirm that the business is actually franchiseable
They have not used experience or accredited franchise consultants or lawyers
Their manuals and start-up assistance and support if of poor quality
---
Is franchising right for me?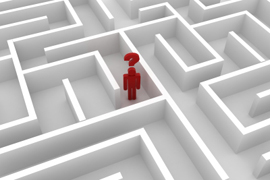 At this stage, you have researched the pros and cons of a franchise business and are now seriously considering franchising as a way into business.
To be a successful franchisee you would have to be the type of person who can accurately stick to someone else's system, without wanting to make changes. You will be starting your business using someone else's know-how and expertise gained over years of running a mirror image business and on top of it you don't have to worry about developing the system, the franchisor does that. You will however have to manage, promote, market and sell as well as millions of other tasks that have to be done in running small businesses.
In this second step we look at whether franchising is the right route into self-employment for you? We provide questions to help you to self-evaluate your personal circumstances and give you access to our franchise self-test. We also look at the benefits of becoming a franchisee and what a franchisor looks for in a franchisee.
---
Steps to buying a franchise in the UK
Having selected a franchise you wish to buy, there are a number of matters to which you have to attend before you can open for business.
The following general guide should help you to complete the transaction more efficiently, both in terms of costs and also in terms of your time and effort.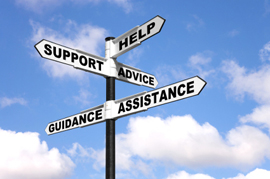 Step 1: Obtain a s much detail from the franchisor as possible.
Where the franchisor provides financial illustrations, study these carefully to satisfy yourself that the income shown in those illustrations satisfies your needs and requirements but always bear in mind that these are only illustrations and may be optimistic.
Step 2: Contact the bank.
Whilst reviewing the information supplied by the franchisor, contact your a franchise department in a major bank (if you think you will need a loan) and discuss with him/her whether, in principle, the bank will lend you the money you require for the type of franchise you are contemplating buying. Most banks now operate fairly sophisticated information systems whereby bank managers have access to a central office from which they can obtain detailed information about many franchises, which will enable them to make a decision.
Step 3: Contact a franchise lawyer.
If your efforts at stages 1 & 2 above prove to be satisfactory your next step is to arrange for a franchise lawyer to review the franchise agreement and advise you on it.
Step 4: Contact your financial adviser.
If you and your franchise solicitor are satisfied with the agreement see your accountant for advice as to the detailed financial aspects of the franchise. By this time you should have some idea of the sort of premises you will be occupying or your "territory" i.e. your area of operations in the case of a mobile franchise. The franchisor may have produced some financial projections for your particular business, if not, your accountant will help you to put together profit projections etc. and, if necessary, a business plan in support of your loan application with your bank.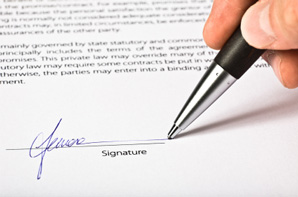 Step 5: Sign your franchise agreement.
At this stage you will probably be asked to sign the franchise agreement. You should be guided by your franchise solicitor as to the timing of signing the franchise agreement, which should be conditional on your securing satisfactory premises and a bank loan.
Step 6: Secure your premises.
Where retail premises are involved, at this stage serious effort should be made to secure satisfactory premises and you should start talking to your franchisor about the details of converting the premises into a franchised outlet.
Step 7: Finalise applications.
By this time your bank should have responded to your application for a loan and if the answer is yes you will be in a position to push those involved into finalising the lease for the premises. It is important that you do not enter into a binding commitment to take on premises unless and until you have your bank's agreement to the loan and you have signed the franchise agreement.
Step 8: Receive training and support.
Once you have completed the acquisition of the premises you can go about converting the premises into a franchised outlet and going on the franchisor's training course.
From step 5 the sequence of events up to when you are ready to open for business will vary depending upon the nature of the franchise.
The important thing to remember is that there will come a time when you have to make 3 significant commitments to 3 different parties
To the franchisor by signing a franchise agreement or an agreement to purchase a franchise
To your landlord by signing a lease or an agreement to take a lease of the premises (or in the case of a mobile franchise, signing a lease, hire purchase or purchase agreement for a vehicle); and
To the bank to take up the loan. Wherever possible you should aim to synchronise these different transactions so that you undertake the three commitments simultaneously.
© Manzoor G K Ishani All rights reserved.
---
What's the best franchise to buy?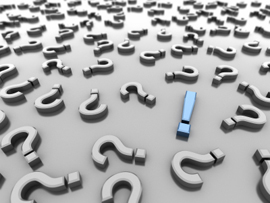 When looking to buy a franchise, one of the most common questions we get asked is "what is the best franchise in the UK?" We've mislead you slightly with the title of this step as there is no such an answer! It is probably the same as asking: 'what's the best car to buy?' There are so many points to consider, for instance: How much do you want spend? What type of roads will you be driving on? How many passengers will you take? Do you want a new car or a used one? Does the insurance premium matter?
Like when buying a car, there are many questions to answer before you can reach a shortlist of franchises to buy. The best franchise for you may not be the best franchise business for someone else.
In Step 3 we therefore look at how to choose the best franchise for you, including how to make sure you share the same values as the franchisor and how to idenitfy a good franchise and avoid bad franchises. We also look at why franchises can fail and mistakes to avoid when buying a franchise. The British Franchise Association also gives advice on why choose a bfa franchise.
---
Finding the right franchise opportunity for you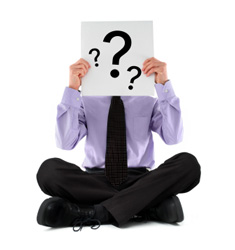 In order to find which franchise is best for you, you must assess your own skills and experiences. Once you have found the type of work that suits you best you can then select the franchise type that suits you.
Answering the questions below will help you to develop a better idea of what you want to do and will also assist you in narrowing down the options available to you.
What do you enjoy doing?
Remember it is so very important that you choose the type of franchise that allows you to do the type of work that you like and are good at for two important reasons. Firstly if you like what you do and are good at it, you will be more likely to succeed and secondly, buying a franchise is not something that you can step out of lightly. You need to consider working at the franchise at least for the next five years so it is important that you are happy doing the work involved.
Talking on the phone
Motivating people
Working with your hands
Driving
Direct selling
Talking face-to-face with customers
Administration
Managing people
Working with children
Working with animals
Numbers, accountancy
Multi-tasking
Where do you want to work?
You need to ask yourself what type of environment you wish to work in:
Do you want to work in a shop?
Do you want to work in an office?
Do you want to work from home?
Do you want to be mobile and travel to customers?
What type of experience do you have?
Identify the skills you have developed over the years in order to ensure the franchise you chose fits your skills and experiences.
Have you managed staff? Many franchisees are geared to a franchise employing many staff with managed skills.
Have you been involved in administration? Many franchise systems involve extensive administration work therefore it would be beneficial to have some experience in this area.
Would you be comfortable in a role that focuses on making sales?
Other questions:
Are there any particular franchise industries that interest you?
How many hours and which hours do you want to work e.g. daytime, weekends, flexible?
Do you prefer to work by yourself or in a team?
How much money do you want to invest?
How far are you willing to travel to work each day?
When you are awarded a franchise, you are committing yourself to operating the business for at least five years. If you don't enjoy the work, it will be a lot more challenging.
Our advice is to find a franchise that you will enjoy working at and suits your personality and interests. For example, if you are an introvert and hate selling, don't consider a sales orientated franchise. However, always remember that business does not happen until a sale is made, so if you don't want to sell, maybe you are not cut out for business. The key thing is to be realistic and aim for something you will enjoy.
---
Evaluating a franchise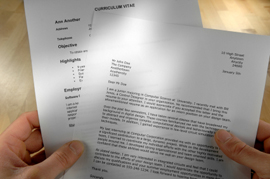 When buying a franchise it is imperative that you do as much franchise research as possible… there's no such thing as too much research! Undertaking this research will help you to properly examine all aspects of the opportunities, helping you to understand which ones to discard i.e. those that don't match up to your requirements and expectations, and which ones to look at in more detail.
In Step 4 we look at how to assess a franchise opportunity. We will equip you with the necessary knowledge to be able to distinguish a good franchise from a "bad" franchise and what to expect from an ethical franchise. We provide you with what questions to ask the franchisor and existing franchisees, and vitally, how to avoid franchise pitfalls.
---
Evaluate the franchise market
If you are buying a franchise opportunity, you are going to be working, selling and promoting the product or service for a long period of time. You can't change or develop the product or service, so make sure that the franchise has long term appeal and its market is not threatened in any way.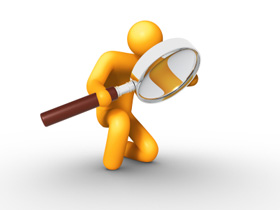 It is important that the franchisor can demonstrate a clear understanding of the future market for the product or service and that you both clearly understand the following.
Question
Is the market for this product / service expanding rapidly, growing slowly, static or declining?
Notes to consider
The more advertisements you see for the product or service now than a couple of years ago can give you an indication of the state of the market
Question
Does the product / service have special features which help it to sell? Does it warrant a premium price?
Notes to consider
In order to make money for the franchisee and franchisor, the product has to have real advantages over competitors. It may be difficult to maintain premium prices if the product or service could be easily copied by others.
Question
Who would your competitors be and how competitive would your product or service be in relation to them?
Notes to consider
Do competitors have any technical or price advantages? Could you improve on the service offered? What is their level of advertising? If there are no competitors ask yourself why there are none.
Question
You have looked at the general market for your product, what do you know of the local market in which you will be operating?
Notes to consider
Does the local market have the same characteristics as the market in general? Is the product particularly suitable for your area? How dependent is success of the business on particular lifestyles or levels of income?
---
Questions to ask the franchisor
When looking to buy the right franchise for you, you must have confidence in the franchisor you choose and ask them questions about their business and the structure of their organisation at the early stages.
Below are some questions to ask before buying a franchise to help you assess the opportunity. Please bear in mind that there are many types of franchises and you may have to tailor these to suite specific franchise models.
What is the background of all the directors? Have they got franchising experience? Why did they decide to go down the franchise route?
Are they financially sound? Have they ever been bankrupt?
What is the total cost to buy a franchise? Will you supply me with a breakdown of all costs necessary to open the business? What are these costs?
Are there any other costs I can expect to be asked for after I open the franchise? Do I have to contribute to any other costs such as advertising and promotional expenditure that you incur, if so how much?
Do you charge ongoing franchise fees and if so what are they and how are they calculated?
Do I have to pay a deposit or upfront payment, and if I do not proceed will I lose my deposit or any part of it?
How much working capital would I need, and what help can you give me in estimating my projections?
What is my expected break even and how long should it take me to reach this figure?
How long will it take to start trading from the time I sign the contract?
How thorough is the training at the start-up stage and thereafter? What will the training consist of and how long will it last? Are all training costs included in my franchise fee?
What help, if any, will I receive if I want to do some advertising and promotion on my own?
What ongoing support am I provided with?
What help and guidance do you offer in site selection?
Do you provide instructional and operational manuals and can I see them prior to signing?
Can I be provided with a full list of all franchisees in the network and can I contact them?
How many franchisees have you opened in the past 12 months? How many do you plan to open in the next 12 months?
How successful is the franchise and the existing franchisees? Can you tell me about the best and worst performing franchisee?
How thoroughly do you vet prospective franchisees to maintain a high standard in the network? How many do you reject?
Have any franchisees failed, and if so why?
How do you handle grievances with existing franchisees?
Will the territory offered be for my sole and exclusive use?
Are you currently operating in areas with similar demographics as my proposed territory?
Does your company see any threats in the current marketplace?
Though this is a good array of questions to ask when buying a franchise business, it is not an exhaustive list and so you should expand on any areas you wish more clarification on.
---
Talk to existing franchisees
It is vital when doing your research that you speak to existing franchisees in the network – they will be your most useful source of information and franchise advice. A good franchisor will always give you access to ANY of their franchisees.
If they are reluctant for you to do this, or only give you several names to contact, then they probably have something to hide; you can bet that the names they give you will be of their best achieving franchisees.
Why is it important to speak to franchisees while I am researching a franchise business?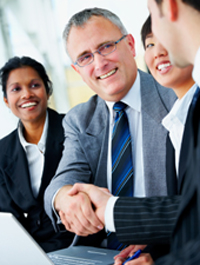 Franchisees have been there and done it, and so will tell you as it is. It is good to speak to those who are successful and also any that are not doing as well. If it is a good franchise then you will be able to identify why franchisees may not be doing as well - it will usually be down to personal circumstances. If, however, a pattern starts to emerge and a lot of franchisees are giving the same reason for their poor performance, then alarm bells should start ringing.
Get in the franchisee's shoes!
You can also ask to shadow a franchisee for a day. This will allow you to see what a typical day in the life of that franchisee is like, allowing you to see if it is something you would be interested in. The franchisor should be able to arrange this for you.
Franchisors may also allow you to speak to any franchisees that have left the network to give you an idea as to why they left. Again from this you should be able to get a better idea of how good the franchise is.
Potential questions to ask when buying a franchise business can include:
What was your reason for choosing this franchise? And what USP's does it have over its' competitors?
Where you happy with the support you got at the launch of your franchise? What support did you receive?
Have any problems occurred for you? If so, how did the franchisor deal with these? Overall is the franchisor supportive and available if you need advice?
How does the franchisor manage change in the business? How do they implement change? Is sufficient training and support given?
Does the franchisor visit you often? Is the operations manual and other supporting support documents well written, comprehensive and easy to follow?
Does the franchisor welcome feedback and ideas from franchisees? Have any ideas been implemented? Do franchisees have any say in the running of the business?
How does the franchisor market the business? What marketing do you specifically receive? Is it sufficient?
What are you sales figures like in comparison to the company as a whole? What is the company's weekly, monthly and annual sales figure typically like?
Are your ongoing fees reasonable? Is what you receive in return sufficient?
How much did you pay for the business? How much working capital did you require? Have you had a return on your money yet? If not, when do you forecast you will?
Are you allowed to buy multiple territories once you have built up your first franchise?
If you were taken ill and couldn't work, what help would the franchisor provide?
What changes have you seen in the business since you have been there? Have these been positive changes?
If you could change anything about the business, what would it be?
Would you do it all over again if you had the opportunity?
This is not an exhaustive list of questions to ask when buying a franchise, but it gives you a good start to what you should be asking the franchisee. Other questions may arise depending on what they answer.
The answers will help you to build a picture of the franchise and at the end of it you should be in position where you either want to continue with applying for this franchise opportunity or have decided to look elsewhere.
---
What a franchisor looks for in a franchisee
When looking to recruit franchisees, franchisors consider the follow characteristics to be important in a franchisee:
They should be highly motivated and with a strong desire and passion to be successful
They should display confidence and enthusiasm for what they are selling
They should have the ability to motivate themselves and others
They should be a quick learner and be able to pass their skills and knowledge on to their staff
They should be able to express a good knowledge of the business and the industry in which they would be operating
They should possess excellent management and sales skills, and demonstrate a high level of customer service.
The franchisor tends to prefer getting someone who doesn't necessary have experience in their industry. This is due to them wanting to train the franchisee in all aspects of their business and how they do things, instead of inheriting processes and methods picked up elsewhere. If the franchisee does run the business differently from how the franchisor wants it run, then this could lead to conflict and problems.
In the same note, franchisors tend to like to get franchisees who may not necessarily posses a high level of entrepreneurial skills and who are not competent in starting and building a business by themselves as they want to train and support them
---
The franchise agreement
In order to become a franchisee you will have to enter into a legal agreement with the franchisor, known as the franchise agreement.
We have broken down all the legal issues you initially need to know so that you can take the rights steps to ensure you enter into a ethical agreement with a franchisor.
What is the franchise agreement?
A franchise agreement should achieve three fundamental objectives:
FIRST - given the absence of specific franchise legislation, it should contractually bind the franchisor and the franchisee and accurately reflect the terms agreed upon.
SECOND - It should seek to protect for the benefit both of the franchisor and the franchisee and the franchisors intellectual property.
THIRD - It should clearly set out the rules to be observed by the parties.
The Terms
As there is no specific legislation or regulation for franchising, the franchise agreement becomes all-important in determining the rights and obligations of the franchisor and the franchisee and the relationship between them.
In this respect the franchise agreement can be said to form the 'engine room' of the whole transaction. If difficulties should arise between the franchisor and the franchisee they will need to turn to the contract to see what, if any, rights and obligations have been provided in the franchise agreement.
What should one look for in a franchise agreement?
A franchisee will look for promises:
To train the franchisee and his staff
To supply goods and / or services
To be responsible for advertising, marketing and promotions
To assist the franchisee to locate and acquire property and have it fitted out and converted into a franchised outlet. (Similar considerations apply with regard to the acquisition of vehicles, fitting them out, equipping the franchisee etc.)
To assist the franchisee to set up in business
To improve, enhance and develop the business system
To provide certain management and possibly accounting services
Franchisors will be anxious to ensure that the franchise agreement clearly sets out the obligations of the franchisee.
A franchisor will wish to:
Monitor the performance of the franchisee
Protect them from unfair competition
Protect his intellectual property
Impose obligations and restrictions on the franchisee with regard to the exercise of the rights granted by him to the franchisee
Other considerations
- The franchisor's Intellectual Property
These are in the nature of:
Trade Name
Goodwill
Methods of Production
Confidential Information and know-how
Copyright
Unless the franchise agreement contains sufficient safeguards to protect the franchisors intellectual property rights, the franchisor may find that he/she is unable to prevent infringement of his /her rights by a third party or an ex-franchisee.
- Franchisors should be aware that it is not only the interests of the franchisor that these rights be protected.
- Franchisees are equally concerned to ensure that the franchisor had done everything that is reasonably possible for him to protect the intellectual property rights in question.
- Many franchisees purchase a particular franchise because of the high profile a franchise enjoys in the market place. In many cases, a franchisee has the choice of which franchise to purchase in the same market sector and one of the reasons why a franchisee will have chosen a particular franchise is because of its strong brand image.
- It follows therefore that the franchisee will be anxious to ensure that in the event of infringement, the franchisor has taken sufficient steps to safeguard his ownership in his intellectual property rights so that he can stop infringement and thereby protect the reputation of that brand name both for himself and for his franchise network.
- If the contract is weak on this point, franchisees will not consider that particular franchise to be a sound investment proposition because the franchisor will be limited in what he can do to prevent a 'copy cat' operation from being set up in direct unfair competition with a franchisee.
- Brand names and trademarks are becoming increasingly important to business; they can increase the asset value of a company and therefore need to be adequately protected. The franchise agreement should therefore not only grant relevant rights to the franchisee and reserve rights for the franchisor, but should also contain mechanisms necessary for protecting the franchisors intellectual rights from infringement.
What are the rules?
All franchisees should be treated as a family and, as such, there should be no room for favourites.
This means that the franchise agreement should be in a standard form with all prospective franchisees being offered the same terms with no special deals being done. If a franchise agreement is to be non-negotiable then it is important, from the franchisees point of view, that it is well balanced in terms of rights and obligations of the parties and takes into consideration the franchisees concerns also.
If you are serious about buying a franchise, it is imperative that you get your franchise legal advice from an experienced franchise solicitor. whichfranchise and the BFA has a list of accredited franchise legal advisors.
Again, in the absence of legislation or regulation, which tells the franchisor and franchisee what to do and how to behave, and given that franchisors and franchisees perceive the franchise relationship to be a long term one, it is important that the contract spells out very clearly what is expected and of each party to the contract.
What should a franchise agreement clearly state?
Specify in detail the duties and obligations both of the franchisor and of the franchisee
State the grounds upon which the franchisor will seek to terminate the franchise agreement
Deal with the payment of franchise fees and the timing of those payments
Set out the consequences of such termination
Franchisors should be aware that under English law if an ambiguity arises in a franchise agreement the Courts will tend to interpret the ambiguity in favour of the franchisee. They reason that, as the draftsman of the contract, it is the franchisors responsibility to make sure that he/she gets it right and therefore they will not allow him/her to benefit from any ambiguity which may well arise as a result of unclear drafting. Some thought has to be given to the franchisees and their objectives and provision should therefore be made in the franchise agreement to deal with what is to happen should the franchisee die or become permanently incapacitated .
It is also advisable to deal with the question of what is to happen if a franchisee wishes to sell his business during the term of his franchise agreement . Here, as in other matters, a balance has to be struck between the need of the franchisee to realise his/her investment as and when he/she wants to and the requirement of the franchisor to approve those coming into the franchise network and to prevent those leaving the network (for whatever reason) from continuing to use the franchisors trade secrets and competing unfairly.
The franchise transaction is complex and the franchise agreement must respect that complexity. Experience has shown that those franchisors who take the matter of the franchise contract lightly pay dearly for their mistake.
To the franchisee, the franchise contract represents an investment. His/her business depends upon it to the extent that his business may disappear should it terminate. For the franchisor, the franchise agreement is an income producing asset which will ultimately have a place on his/her balance sheet.
---
The franchise operations manual
The operations manual is a franchisee's best friend! It outlines everything a franchisee needs to know about running their franchise business and executes the obligations outlined in the franchise agreement. It provides franchise guidelines for running a successful replicate of the franchisors business.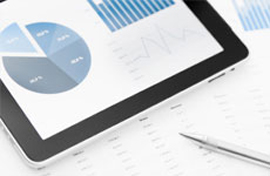 The operations manual provides the franchisee with support and guidance and helps the franchisee to meet the quality of standards expected of them by the franchisor. It also ensures consistency across the network which in turn helps the franchisor to protect their brand. Every franchisee in the network is therefore singing off the same hymn sheet.
In order for the franchisee to follow the manual accurately it needs to be detailed and informative. Each manual will depend on the nature of the business, e.g. franchises that are in the food industry will need to cover health and safety as well as food hygiene in their manual. Overall this franchise guide should generally cover the following:
About the company – its' history, who runs the company, who the legal advisors are, the aims and objectives of the company.
Support – what support the franchisee will receive, who the support team is and how to go about getting the right support i.e. channels of communication.
Launch timetable – what needs to be done and by when, what the obligations of the company are to assist the franchisee in the opening of their new franchise.
Training – what training the franchisee will receive, who takes the training, what training qualifications the company has, what additional training the franchisee should expect to receive after the franchise has been launched, any national sales meetings the company runs.
Recruiting staff – what positions the franchisee needs to fill, what should be in the job description and what skills the applicants should posses.
Office policies – how to set up the office, customer service standards, process for dealing with complaints, employee dress code, managing visitors, computer usage and access policy.
Office maintenance – housekeeping duties, daily procedure for opening and closing the business, the responsibilities of staff, office cleaning, office administration, health and safety and inventory maintenance.
Office equipment – what the franchisee is given, how to maintain it and list of approved suppliers for further purchases.
Administration – record keeping, accounts and finance.
Reporting – the procedures the franchisee should use for reporting back to the franchisor, what happens if the report is not sent over and other records and reports need to be kept for audits and inspections.
Vehicle administration – leasing of cars and the policy for dealing with auto crime.
Marketing – the requirements, who the target audience is, and how best to target this audience using the most effective media channels.
Pricing – how you set prices and fee structures.
Sales – managing leads and referrals, telephone selling procedure and sales presentations.
Insurance – what insurances are required, and what is covered within these policies, the suppliers to use and risk management and security.
Corporate structure – setting up the franchise business, what the different types of structure and legal requirements.
Financing – who the existing financing agreements are with, what alternative financing is available.
Company protection - information on using copyrights, proprietary and trademarks, and how to avoid misuse.
Field operations – looks at health and safety outside of the office and risk management.
Resale, transfer, renewal and closing of the business – conditions for renewal, procedures for business transfer, termination of the business.
Expansion and relocation – what the procedures are if you wish to expand a new or an existing territory and also if you wish to relocate the business.
---
Franchise support
Having established that the franchise is reputable, and it is a business you see yourself being part of, you then need to examine the strengths and weaknesses of their franchise operation.
You need to be confident that they will provide you with the required support you need at the launch of your franchise business and on an ongoing basis. This is central to the success of your franchise.
If you receive no or little support, your business will be on a downward spiral from the start. You will have no one to turn to when problems arise and will continue to make the same errors time after time.
What support a good franchisor will give you?
A good franchise company will be available 24/7 to help you with any problems you have.
They will be there throughout your launch and will continue to provide you with the dedicated support you need on an ongoing basis. They should provide you with a detailed operations manual that outlines all areas of running your business.
They will have support teams in place to deal with your queries and will regularly visit you at your workplace to make sure that you are coping and to make sure that the business is being run efficiently.
Good franchisors will hold an annual conference where franchisees can get together to discuss any issues or ideas they have, and to hear from the franchisor on their plans to take the business forward.
The franchisor should also assist with making sure that you have the correct insurance for your business as well as any certificates and accreditations you may require e.g. health and safety.
Ask other franchisees about the what support they receive and what changes they would make. This is the best way to get an insight into the business.
You need to be happy with the results of all your research before you should consider entering into an agreement with the franchisor.
Questions to ask the franchisor
Ask the franchisor and franchisees about implementing change and what support you would receive e.g. new computer systems, rebranding, new product development etc.
How do they support your marketing activities? Who does what and what is provided?
Do they offer cover if you go on vacation? What happens if you are ill, what support do they provide?
What support would you receive to help you with staff recruitment and training? Do they train your staff for you or train you to train your staff? Or do they not offer any training support?
---
Your franchise training programme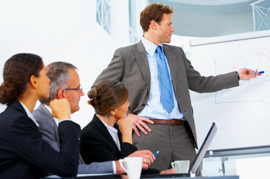 A good franchisor will invest heavily in training their franchisees so that they provide them with all the skills they need to make their franchise a success; a bad franchisor is only after your money!
The ethical franchisor will make sure that their franchisees and their staff are fully prepared in all aspects of operating the business before letting them open.
The training is uniform across the network so that all franchisees operate the business in the same way. This consistency helps to ensure long term success for both the franchisee and the franchisor.
The franchisor is responsible for ensuring that they provide training that is competitive and current.
What type of training should you expect?
Training can take the format of "classroom training" which usually happens at Head Office in a dedicated training room, and "hands-on" training where you are trained in either an actual franchise unit or an operating unit that has been built in Head Office and which mirrors that of an actual franchise outlet; hands-on allows you to grasp how everything physically works.
Most franchisors will offer a combination of the two. The training will be undertaken by a skilled and qualified instructor who knows how the business operates inside and out and can take up to 8 weeks.
You will also have a training team with you during your first few weeks of trading to make sure that you remember everything the training taught you, and to offer their experience on running the franchise. This on-site training is invaluable.
If they company introduces change, new systems, products etc, the franchisor should make sure that the change does not disrupt the network and that all franchisees are comfortable with the change. To do this they will make sure that adequate training is given.

Your training should also have covered how to recruit and train staff. This is important if your franchise is a retail business where the nature of the work means that staff turnover can be high. You will need to be able to recruit and train staff effectively and efficiently.
How much training should I expect?
The Franchise Agreement should outline the franchisor's obligation to the franchisee i.e. what they are committed to provide. Does it look sufficient? Does it look value for money?
To find out more about what the franchisor provides, ask them:
What areas of the business do you cover?
How long does the training last?
Who takes the training? What is their experience? Do they have qualifications?
What type of training do I get? Classroom? Hands-on? Or both?
Do you provide a training manual for the franchisee to keep?
Do you train key staff members or just the franchisee?
Do you have a training team/person that is with the franchisee after the launch of the business?
Do you offer training if changes are implemented into the system?
Do you offer any advanced training programs?
Speak to existing franchisees and ask them:
What training did you receive?
Was it hands-on or classroom or both?
How long did it last?
Who took it?
Did the course most things about the business?
Anything they should include?
Did they train your staff or just you?
Did you receive any training manuals?
After you opened your business, what training did you receive in the first week?
Are you offered any additional training as the business progresses?
Have you had to be trained in anything new .e.g now systems, software, products etc?
Overall how do you rate the training provided? What would you change if anything?
A good franchisor will be dedicated to providing uniformed, continuous, detailed and measured training.
---
How to keep your staff motivated
It is said the success of a franchise is a result of having good franchisees. It can equally be said that a franchisee's success can be attributed to their staff.
A franchisee needs to make their staff feel wanted and respected. If they feel like part of the family then they are more likely to work hard and stay with the business.
Why is motivation important?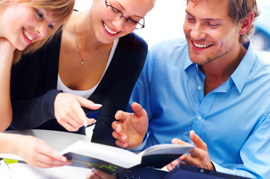 A company that offers no incentives and has a lack of moral in the workplace can expect a high turnover of staff.
Finding the right staff is not the hardest part of a successful work place, retaining staff is. It can be difficult to hold on to good people if not treated right. You need to use incentives to keep them interested. Monetary incentives are useful in the short term, but it is instead incentives that make employees recognise that the company is investing in their future that works e.g. training them in new skills, sending them on management training programs etc.
The culture of the business can help to retain staff. If franchisees can build a culture that shows that they are hands-on in the business and that they care for and are willing to invest in the future of their employees and the business, then they are more likely to retain happy staff.
How can a good franchisor help?
Franchisees will work with their franchisor to make a plan for who they should be recruiting, what training to offer and how to motivate. They will put together a comprehensive training plan.
If the franchisor ensures that there is consistency throughout their network when it comes to recruiting and retaining staff, then they will become known as "a company to work for". If they can get this status, then it will be a lot easier for them to hire the best people.
What should be considered when a franchisee is recruiting staff?
Franchisees need to make sure that the people they bring in to the franchise, fits in with the culture of the business. If someone doesn't fit in then it can disrupt the workplace.
It is vital that the franchisee knows that they are looking for including the skills and personality sought after. A good interviewer will know how to abstract the information they need from the interviewees.
Find out more about the interviewee. What are they looking for from the job, what are their aims and objectives, where do they see themselves in 5 years time? Their goals and aspirations need to fit with what you are offering. Also ask behavioural questions to help determine what a person would do in certain situation
What can franchisees do to motivate their staff?
Franchisees sharing information such as weekly sales, new developments in the franchise network etc can help staff members feel like an integral part of the company.
Simple incentives like bonuses for meeting targets, employee of the month, team building events etc can make a difference to a company.
---
Applying for a franchise
Step 7 of our guide focuses on applying for a franchise. We look at how to narrow your list of franchise opportunities down to one or two, requesting information, attending an open day and what to expect at the interview.
---
The franchise interview
It is important to start this article by highlight that as all franchise systems are different, franchisors will look for different required skills and characteristics depending on the nature of the business.
The franchise interview is where the franchisor decides if you are right for their business, and equally where you decide if the franchise is right for you. Remember it is a two-way interview and whilst you need to sell yourself to the franchisor, they should be selling themselves to you. Use the interview to find out everything you need to know about the franchise.
We have outlined below some common attributes that franchisors look for and how you should present yourself in the interview:
Wear business attire. We know it sounds obvious but people still query what to wear in an interview. You should always go formal unless asked not to by the franchisor. They way you present yourself gives the franchisor an indication of how you would represent the company. No franchisor would hire someone who looked scruffy in the interview! And it is not just about how you look but how you present yourself. Be professional at all times and come across in a positive light.
You need to be willing to follow the franchisor's system. The franchisor has spent years building their system so that is operating successfully as a franchise; they do not want someone to come in and start suggesting changes to it. You should demonstrate in the interview that you have a good grasp of how the system works and that you are keen to be part of it.
Be able to express why your skills meet those required by the business. What experience do you have? What are your skills? Why you would be an asset to the franchise. Show your business acumen.
Show the franchisor that you know about their industry. Research it before you go so that you can impress them with stats etc. Ask questions about the competition and any threats or weaknesses, strengths or opportunities you have identified, talk about any of the company's promotion you have seen and what you liked about it. It is ok to ask questions but do not interrogate them about negatives as it will only make the franchisor defensive.
Demonstrate your knowledge of the area you are interested in. Tell them why you think you can make the franchise a success in this area. Reveal any community initiatives you are involved in.
Display to the franchisor where you are getting the money for the franchise.
---
How to avoid franchise scams
In the UK there are hundreds of businesses that call themselves franchises. However, despite promoting themselves as one, they are not all technically franchises
With this in mind you need to know what to look out for when considering buying a franchise; how to spot a good franchise from a bad franchise. In this article we provide you with ten areas you should focus on and questions to ask before buying a franchise.
1. Are they a bfa member?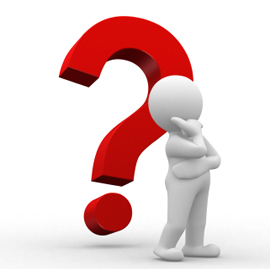 A good starting point would be to look at only those opportunities who are accredited by the British Franchise Association (BFA); this is the body that represents franchising in the UK. It is worth noting that all franchises promoted on whichfranchise are members of the bfa. However, even if the franchise is a member of the BFA, you still need to do your homework and take as much franchise advice as possible, as being a member does not automatically guarantee success nor does it mean the franchise business won't fail.
2. Have you spoken to the franchisor?
Talk to the franchisor, a good franchisor will be happy to tell all and give you a good insight into their business. They will tell you about their ups and downs, challenges faced and overcome and will be happy to disclose any mistakes/failures they have made in the past. A good franchise will have used a trial period to identify these errors and would have worked hard to overcome them. However, be wary if someone tells you that their franchise is perfect and they have done no wrong, this is very rare.
3. Do they promise you immediate riches?
You should equally have alarm bells ringing if they tell you that they can make you rich over night. This will never happen. An ethical franchisor will not make promises to earnings but may give you predictions based on other franchisees in the network; consequently managing your expectations.
4. Do they pressure you into buying their franchise?
Never be rushed into buying a franchise. If someone is constantly harassing you to make a decision then simply walk away. Finding the right franchise to buy is a massive decision as well as a massive investment. You need to do a lot of due diligence which any good franchisor would understand and recommend. They would be happy to give you all the time in the world you need to make the right decision for you and for them. If someone is pushing you into a decision and not open to talking about the company, it is more likely than not that they will have something to hide.
5. Do they answer all your questions?
A franchisor should also be able to answer any questions you throw at them about their business. Make sure you have a prepared list of questions to ask when buying into a franchise. The franchisor should know the business inside and out and so should not falter at any questions you ask. If they cannot answer immediately, then they should be looking to get back to you ASAP.
6. Do they use gimmicks to sell their franchise?
Also be suspicious of any special promotions a franchise is running. A good franchise's track record would speak for itself; they wouldn't need any fancy gimmicks to sell their franchise. You can be sure that the cost of any freebies you think you are getting will be added on somewhere else in the package. Or there is a reason it is free.
7. Are they a new franchise?
=Every franchise is new at some point, even McDonalds started off as a one unit franchise, and so you shouldn't be put off if a company is new to franchising. You should be aware though that the risks will be higher when buying a new franchise as it is less established. Check the history of the company itself; this should give an indication to the type of business it is. If the business is new then they shouldn't be franchising; you cannot make a franchise successful if the business has not proven that it can be successful. Only established, thriving businesses with a proven track record in their market should look at franchising. You need to therefore also avoid any "franchises" that have no company owned outlets as this is a franchise scam.
8. Do you get a return for your investment?
Make sure that what the franchisor is asking for in fees is worthy of what they offer you in return. The more established a franchise is, the more they will ask for as they will be able to give more back in return, i.e. public acceptance, market awareness, dominant position in market etc. Watch out for those who ask for a high investment but offer nothing in return, i.e. no track record in their industry, as they are just looking to make a lot of money fast.
9. Does your franchise fee cover initial training and support?
The franchisee fee you pay should also cover support. Make sure that the franchisor has a dedicated and complete support system. If the support is limited or non-existent then this is something to be concerned about.
It is worthwhile seeking money advice and planning advice from your accountant to make sure that you can afford the franchise and have sufficient funds to cover the actual cost of running the franchise. Sometimes you may think you know the actual cost to buy a franchise but does it include the ongoing fees, working capital etc. Your accountant should be able to help with this, also ask the franchisor out right, how much does it cost to buy a franchise from you.
10. Do they provide you with a full list of franchisees?
A good franchisor will provide you with a full list of all their franchisees that you can speak with, not just one or two they have selected, who you can be assured will be the best performing franchisees in the network and may not tend to be a true representation of the system as a whole. You should be offered the top and bottom performers to speak to. Also ask how many have left the system and if you can speak to them.

We cannot stress enough how important it is that you do your due diligence and take the right franchise advice (money advice from your accountant and franchise legal advice from an experienced franchise solicitor) so that you are 100% certain that it is the right franchise for you, and one that is reputable, before looking to buy it. If you are in any way in doubt about the franchise opportunity, then there is probably a good reason for this so maybe best to walk away.
---
Why a franchise can fail
Despite franchising being a safer way of doing business, it does not mean that it is risk free. Many franchises have failed in the past and many will do so in the future.
There are many reasons why this can happen and so it is vital that you undertake as much research as possible when looking to buy a franchise business in order to find the right franchise for you and to help you spot a bad franchise from a good franchise.
Below are some of the reasons why franchises can fail:
Lack off/no systems in the business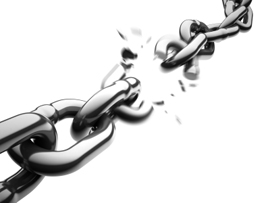 Franchising is all about systems; being able to replicate systems is what makes a business franchiseable. An ethical franchise has everything documented and systemized so that it can easily be passed on to others to copy. If a business has no systems and instead relies solely on the skills of the individuals within the business, then it should not be franchised.
Some businesses however will ignore this and start to franchise their business anyway. These companies are usually only interested in making money fast. Once they sell the franchise to someone who doesn't have the required skills, then it fails as there is no systems for the franchisee to follow. A good franchise can usually take someone with no skills or experience in their business and train them to run a successful business by following their systems.
No track record
A business can only be franchised if it has a track record. We are amazed at the amount of people who tell us that they have an idea for a franchise but don't actually have a business! The business comes first; it is not conceived at the same time as the franchise.
Those usually wishing to start a franchise without having a business are people who are looking to make money fast and think franchising can help them do that. Unfortunately sometimes these people convince others that it is a franchise resulting in them buying into it. This is why it is important that you know all there is to know about franchising and how to spot a bad franchise from a good franchise. Make sure that the franchisor has an established track record of running a business foremost and then their track record in franchising. They may be new to franchising but if they have been running a successful business then there is no reason why they can't also run a successful franchise if their business is franchiseable.
Location, location, location
This saying is not just associated with buying a house, but it is also essential when buying a franchise. Half the battle of a successful franchise is finding the right location for your business. Not all franchisees need to be in a city center location or in a shopping mall, it depends on the nature of your business, but if you wanting to buy a food franchise that relies on footfall then you need to find a prime location for it. A good franchisor will spend time finding the right location for you.
Lack of marketing
Good franchisors will spend money on promoting the brand nationally as well as locally. Smaller and newer franchises with less brand awareness will require additional marketing and so the franchisor should have a detailed marketing plan in place. Ask the franchisor about their marketing activities and what they do to gain recognition and awareness. If the franchisor does not have a marketing plan then this could be worrying as how else will they create awareness to the brand.
One of the advantages of marketing by the franchisor is that the franchisees benefit from the joint activities, without marketing then they just become like independents.
A good franchisor will contribute some of the money they get from selling a franchise to a marketing fund to be used on local as well as national marketing. A franchisor that is just out to make money and not concerned about the business long-term will not be willing to put money towards marketing.
Competition
Check out what the competition is for the franchise in your local market. If there is no competition then there may not be a demand for the product, resulting in it not having much future market potential. Look into why there is no direct competition. Also check if the franchise is operating in any areas with similar demographics to your own, if so, is it successful?
If there is a lot of competition then you may have a problem gaining a share of the market. You have to look at if the franchise has any USPs that gives it a competitive advantage. If your product/service is inferior to what you competitors are offering then you may struggle in the market. Again look at markets similar to yours in which the franchise is operating to see how well it is doing.
Insufficient funds
One of the biggest reasons franchises fail is the franchisee under-estimating how much it is to buy a franchise and also run a franchise, as it is not just about having the money for the investment, but what about the costs you are going to incur when running the business? How do you pay staff salaries? How do you buy supplies? If your franchise business is not making money initially, you need to make sure you have enough money for the day to day operating costs. At the same time you need to also be able to pay your own bills and feed your family. Over-estimating what you need is the best way of approaching calculating how much money you will need to cover the cost to buy a franchise and run it successfully.

---
Should you franchise your business?
Though we believe that franchising is an excellent way of expanding an already successful business, we should point out that franchising is not right for every business.
In this article we will look at why businesses franchise, what makes a business right for franchising and the pros and cons of doing so.
So why franchise?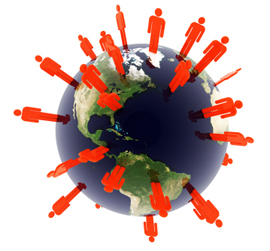 Companies usually chose to franchise so that they can expand quickly, without huge outlay costs, to take advantage of opportunities that arise in the market.
The alternative to franchising is to do it yourself and open up shops/offices in certain geographical areas. You would then need to get managers in to run each shop/office whilst you oversee it. This could be hard to manage if you were not able to keep a tight control over them.
If you choose to franchise you would have independent people running their own business. They would be motivated to do well as they have a direct stake in the business.
Franchising allows you to expand across cities, countries and continents. Do you want this level of awareness or are you happy just opening a few more units in your local? You need to decide on what you want from the business and what level of expansion is needed.
Is your business right for franchising?
A business needs to be credible, it needs to have systems and procedures that can be replicated, as well as a concept that has sustainable unique selling points and is attractive to prospective franchisees and it must also be able to make both the franchisees and the franchisor money.
Only a successful business should franchise.
Franchising is not the right way for a failing business to make money. You should only go down the franchise route if you already have a successful business up and running. If your business is new then you need to postpone franchising until you have an established track record.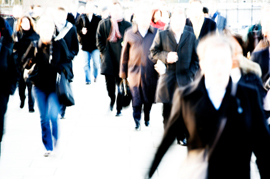 Businesses need to have systems and procedures that can be copied by most people to run a successful business. And it should also be replicated in various locations and not just suited to one particular region e.g. some foods can be specific to a particular region and not be popular out with that region; what is popular in Hawaii may not be popular in New York. When a business relies on the skills of individuals, then it is harder to franchise but not impossible e.g. optician franchisees. It is harder to franchise a skill-based business as you cannot teach people to quickly gain a highly qualified skill that someone has taken years of studying and learning to achieve.
Your business needs to have competitive advantages, i.e. USP's that makes it an attractive offer to both franchisors and to the marketplace. Some of the most popular and successful franchises are not necessarily the most exciting or attractive concepts, e.g. pest solution franchises, cleaning franchises, drainage franchises, but they have something that makes it an attractive option .e.g. unfortunately we are always going to have problems with pests so a pest solution franchise will always be in demand, as will cleaning and drainage. Does your franchise offer a service that is required and is resilient to changes in the market? Do you offer better support, marketing, pricing than your competitors?
You need to also have a business that when franchised will make money for you and your franchisees. The franchisee must be able to make enough money after they have paid their royalties to make a sufficient return on their investment. You need to therefore firstly make sure that your business is right for franchising. If you do not have the right concept and attempt to franchise your business then it could fail, costing you a lot of money.
Your business may be right for franchising but are you?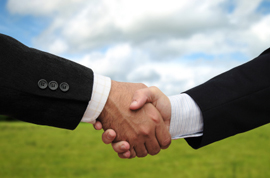 Is becoming a franchise something you want to do or something you feel you should be doing? You need to want it and be passionate about growing the business via franchising.
As you business depends on the success of your franchisees and as franchisees are not employees of yours, you will need to treat them differently. This could mean changing how you build relationships and also how you manage people. You will be responsible for recruiting, managing and supporting people who have a vested interest in the business, and so you need to identify if you are need to change how you manage and communicate.
You also need to be able to see what is right for your business in the long term and not be enticed to develop the business quickly when you start seeing the benefits of recruiting franchisees. If you develop too quickly you may not be able to support the franchisees sufficiently which can lead to conflict and negativity within the network. This can ultimately lead to failure.
The risks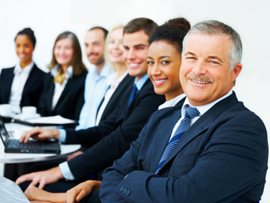 The biggest risk to any company looking to franchise their business is the cost. It is very expensive to franchise a business. Businesses can easily spend £100,000+ on areas such as preparing the legal documents, the operations manual, marketing materials, recruitment etc. This huge cost means that it can be extremely risky for businesses. You need to make sure that you are right for franchising before spending this amount of money.
Franchisors should however make this money back over time as they sign up franchises, in fact it could be as little as one franchisee needed for them do this.
You should never be tempted to aim to sell as many franchisees as possible and as quick as possible to make your money back and more. This is a strategy used by unethical franchisors who are interested in using franchising as a "get rich quick" scheme. A good franchisor will be able to see the long term picture and know that they could actually make more money if they spent time developing the franchise properly.
Trying to sell franchises too quickly can also lead to greater costs being incurred e.g. you will need to market the opportunity with will cost money and may need to hire additional staff to keep up with the demand created from your marketing activities.
Another risk of franchising your business is not recruiting the right franchisees. If you are not careful with the people you choose then it could lead to the downfall of your business. You need to make sure that you know exactly what you are looking for in a franchisee and take time to find franchisees who meet these requirements. It only needs to take one bad franchisee to cause a major negative impact on the franchise and your core business.
---
Why use a franchise consultant when franchising your business
Franchising is not something that can be learnt overnight and so when deciding to franchise your business, you will require the services of a franchise consultant. This consultant should be a member of the British Franchise Association (bfa), and hence have a proven and successful track record in franchising. The franchise consultant will use their experience to help you build a sustainable franchise model and will navigate you through each step of the franchising journey.
Whether you are a small to medium sized business or a corporate organisation, franchising is continually proving to be a robust and effective growth strategy, even in these challenging economic conditions.
Franchising your business can bring many business benefits including:
the ability to achieve national or even international brand awareness;
the ability to take advantage of market opportunities more quickly and with a lower working capital requirement than if you were to develop corporately owned outlets;
the ability to generate additional revenue streams for your existing business.
...to name a few.
However as anyone who has franchised their business successfully will tell you, it's not just a case of "great, let's franchise our business", then off you go!
What does it take to develop a franchise business?
Developing a successful franchise proposition requires you to satisfy a number of key criteria such as: have you proven and piloted your concept already, do the figures stack up, does your business proposition have longevity and so on.
Franchising your business also requires you to transform and document your business into a series of organised systems and procedures that can be replicated by others, as well as the implementation of a strong training and support infrastructure that will ensure your franchisees follow your systems and maintain brand standards to the letter from day one.
No business can afford to miss out any of the important steps of developing their franchise model so it's "right first time". Short cuts now can often lead to expense in the long term!
It is therefore hugely important that you receive sound advice and guidance from an experienced franchise consultant from the outset, to firstly establish if franchising your business is the right decision for you, and if so, how best to structure and develop your franchise proposition, in order to avoid any costly mistakes further down the line.
How can a franchise consultant help me?
There are many aspects of the franchising journey that a franchise consultant can help you with depending on whether you are franchising for the first time, or if you are expanding an established franchise network. Whichever applies to you, it is so important that you choose your franchise consultant carefully, selecting someone who you feel you can build a good relationship with and who has a thorough understanding of your business, culture and strategic objectives.
There are a number of franchise consultants to choose from, each of whom vary in terms of skills, experience and fees. Therefore to assist you in the selection process, here are a number of key factors to help you choose the right franchise consultant for your business:
Franchising Specialist - Your franchise consultant should always have specialist knowledge and a proven track record within the franchising industry, preferably with prior experience of running their own franchise business
Proven Track Record - Your franchise consultant should be able to look at your business objectively and provide sound business advice based on previous experience within the franchising industry
Sector Experience - Ideally, your franchise consultant should have previous experience of your business sector ie retail, professional services market
British Franchise Association (BFA) Accredited - Your franchise consultant should be BFA Approved to give you the assurance that they will assist you in implementing sound and ethical franchising procedures and business practises, in accordance with the stringent membership standards set by the BFA
References - Ask your franchise consultant who their existing clients are, ask to speak to some existing clients for a reference
Time Saving - Your franchise consultant should be able to save you time, by assisting you in the preparation and development of key franchise infrastructure and documentation
The Franchising Journey - Your franchise consultant should be able to provide expertise from the initial step of helping you to assess the suitability of your business for Franchising (Franchise Feasibility Study), to helping you to structure your franchise proposition, franchise package, training and support infrastructure, territory mapping, franchisee recruitment and launch of your pilot operation (Franchise Development Plan)
Ongoing Network support – You may also wish your franchise consultant to continue supporting you in developing and growing your franchise network, providing you with best practise franchisee performance initiatives, network growth strategies and assisting with the hands on recruitment of your franchisees. Do they have this expertise?
International Franchising Experience - For some, international expansion may also be an important part of your growth strategy, therefore you should only appoint a franchise consultant who has specialist international franchise expertise speficially in terms of entering new markets and international Master Franchising and Licensing
Sharing of Contacts - Your franchise consultant should have access to a wide range of intermediaries who can support you as you develop your franchise network, for example franchise solicitors, franchise banks, PR & marketing agencies, franchise recruitment websites and magazines etc
Commitment to Project - It is important to establish the level of commitment your franchise consultant is able to provide. Will they work with you for a set number of hours/days a month or will they work for you on a part time or full time basis?
Setting Objectives - Always set objectives at the start of each project so each party knows what is expected of each other. Will your franchise consultant also assist you with elements such as the ongoing basis to recruit your franchisees for example?
Typically franchise consultants will work with you in a number of ways:
Monthly Retainer - They can be retained on a monthly basis to deliver the above and be a regular point of contact for general franchising advice; or
Project Fee - They can be engaged on a project by project basis to deliver the above.
Appointing the right franchise consultant for your business is an extremely important decision and is one that you should take time to research fully before entering into a formal relationship with your chosen franchise consultant.
The level of input required from a franchise consultant will vary from business to business however the above is intended to provide a useful checklist of "must have's" to consider. One would highlight from personal experience however that your journey into franchising will undoubtedly be more successful, your franchise business model will be more robust, and you will spend less on avoiding future business challenges, if you appoint an experienced franchise consultant to navigate you through the franchising process.
Author: Suzie McCafferty, Platinum Wave
---
Franchise definition - franchise glossary
Buying a franchise business, as like any business start-up, can be a complex process. To help simplify it for you we have listed below an extensive list of common franchise terms and their definitions.
Advertising Fee – It' s a contribution made to an advertising fund that the franchisor manages for the franchise system. The franchisor customarily uses the fund for national advertising and marketing, or to attract new franchise owners, but not to target your particular outlet. It's usually less then three percent of the franchisee's annual sales and usually paid in addition to the royalty fee. Not all franchisors charge advertising fees.
Advertising Fund – see advertising fee
Approved Supplier - Suppliers approved or chosen by a franchise company.
Area Franchisee/Area Developer – Buys the rights from the original franchisor to develop the system in a defined region. An area developer cannot sell franchises.
British Franchise Association (bfa) - The bfa, since 1977, has established an ethical code of conduct for franchisors in the UK and ensures the strict enforcement of this code. Over 300 franchises are members of the bfa and adhere to this code of conduct.
Broker – These are independent professionals who market on behalf of franchisors, selling their franchisees on a fee-paying basis. Potential franchisees must always independently evaluate their chosen franchise.
Business Format Franchising - A license to operate a business using a franchisor's product, service and trademark under certain guidelines for a specified time.
Business Plan – A plan that outlines the objectives of a business and the steps necessary to achieve those objectives. This can include financial projections and the planned steps for expansion. If you are seeking funding from a bank or building society you will often be asked to provide your business plan to secure borrowing. In fact, many of the well-known banks can offer advice and assistance on formulating a comprehensive and achievable business plan for your franchise.
Company-Owned Outlet - An outlet operating under a franchise company brand, but that is owned by the franchisor as opposed to a franchisee. Company-owned outlets are often used by franchisors to trial new ideas and systems before implementing them across the franchised outlets within the network.
Copyright – The franchisor produces manuals and other documentation to ensure the franchise system is uniform. These are the franchisor's documents and he/she has copyright over them.
Designated Supplier – see Approved Supplier
Development Type - The Development type is the method by which the franchisor wishes to build their franchise network. See Unit Franchise, Multi-unit Franchise, Area Developer, Regional Franchisee and Master Franchise .
Distributorships - Manufacturers and wholesalers grant permission to businesses and individuals to sell their products. A distributorship is normally not a franchise. However, certain distributorship arrangements may qualify as a franchise, may be licensed or be adjudged a business opportunity requiring disclosure.
Earnings Claim - is any information the franchisor gives to a prospective franchisee which allows you to attempt to predict a range or level of potential sales, costs, income, or profits.
Estimated Initial Investment - A detailed listing of all fees and expenses you can expect to incur in starting a franchise. This listing represents the total amount that you would need to pay or get financing for, including fees paid to the franchisor; estimates for furniture; fixtures and equipment; opening inventory; real estate costs; insurance inventory, etc. This estimate should include a provision for working capital through the start-up phase.
Exclusive Territory - As a franchisee you can, with the consent of the franchisor, be given an exclusive area around your operation. This area can be large or small and no other franchisee or company owned business would be allowed to operate there.
Franchise - The rights you acquire to offer specific products or services within a certain location for a declared period of time.
Franchise Agreement - outlines the expectations and requirements of the franchisor and describes their commitment to the franchisee. The Franchise Agreement includes information that covers territorial rights of the franchisee, location requirements, training schedule, fees, general obligations of the franchisee, general obligations of the franchisor, etc.
Franchise Fee - An up-front entry fee, usually payable upon the signing of the contract (franchise agreement) for the right to use the franchisor's name, logo, and business system. Often the franchise fee is also the consideration paid for initial training, site selection, operations manuals, and other help given by the franchisor before the opening of the business.
Franchisee - The operator or owner of a franchise.
Franchise Resale – The process of buying a franchise that is already up and running. Franchisees sell on their franchise for a number of reasons; retirement, another business venture, moving overseas, have made their money etc. Whilst the investment may be higher than buying a new franchise, buying a franchise resale minimises the risk of failure and is operational from day one.
Franchise Type - The franchise type identifies in general the type of work involved in running the franchise. There are five main categories, retail franchises, management franchises, single operator manual, single operator executive and investment.
Franchising - a method of doing business within a given industry that involves at least two parties - the franchisor and the franchisee. The contract binding the two parties is the franchise.
Franchisor - The parent company or person that grants, for a fee and other considerations, the right to use its name and system of business operations.
Home-based franchises - these are franchises that can be run from home from a small office. The franchise investment is usually lower with a home-based franchise.
Initial Investment - The funds needed to initially set up a franchise and begin trading. This amount must cover the franchise fee paid to the franchisor and also includes outlay needed to secure space, purchase products, and cover any other initial set-up costs.
Investment - The franchisee invests a significant amount of money in the franchise such as a hotel. The franchisee in this case will be personally working at arm's length from the franchise and will employ a management team to operate it.
Job Franchise – see Single Operator Manual.
Management Franchise - The franchisee will be using their experience to grow the business and control staff who carry out the tasks of the job. It will require premises, which are more likely to be office than a High Street outlet. The majority of the turnover from management franchises is generated from Business to Business activities rather than from retail.
Management Service Fee - A term for Royalties, usually in the form of a fixed fee or percentage.
Marketing Plan - a marketing plan should form part of your overall business plan. The purpose of the marketing plan is to define your market, i.e. identify your customers and competitors, to outline a strategy for attracting and keeping customers and to identify and anticipate change.
Master Franchisee/License - This is a franchisee who is given the right by the franchisor to develop and sell franchises under the brand name within a certain territory. Unlike area development rights, where a franchisee can open outlets themselves within a given region, a master franchise owner must only sell franchises in a particular region.
Multi-Level Marketing - A form of distributorship in which you receive commission on your own sales and on the sales of others whom you sign up as distributors. Some MLMs are considered pyramid schemes and illegal in some countires. Some are legitimate business opportunities. Any business of this nature should be investigated closely.
Multi-Unit Franchise - The franchisor awards the right to a franchisee to operate more than one unit within a defined area based on an agreed upon development schedule.
Offer - An oral or written proposal to sell a franchise to a prospective franchisee upon understood general terms and conditions.
Operating Manual - Comprehensive guidelines advising a franchisee on how to operate the franchised business. It covers all aspects of the business, and may be separated into different manuals addressing such subjects as accounting, personnel, advertising, promotion and maintenance.
Product Format Franchise – Once the rights to market a product or service have been acquired, you may offer other products along side your "product franchise." For example you may have a service station that sells a brand of gasoline, but you are not restricted on the other products or services that you can sell. Many times these are not true franchises, but can be considered distributorships
Regional Franchise - Buys the rights from a master franchisee or the original franchisor to sell franchises in a defined region.
Renewal - The rights given to a franchisee to renew their franchise business once the initial period set out in the franchise agreement has lapsed. The franchise agreement should also state the terms and conditions under which both parties agree that the business relationship can or cannot be renewed.
Retail Franchise - The franchise will occupy retail premises, selling products or services during retail hours for 'walk-in' retail. The business is totally dependent on the premises and turnover is achieved from walk-in consumers.
Royalty Fees - Ongoing fees paid to the franchisor by franchisees in respect of ongoing training and support services provided, usually a % of turnover.
Single Operator Executive - (Also referred to as a 'white collar' Job Franchise)- the franchisee will be working at the franchise which usually takes the form of a trade supplying, selling and delivering products or service. It may be mobile, home-based or requiring small office premises. The type of work is executive.
Single Operator Manual (Also referred to as Job Franchise) - the franchisee will be working at the franchise which usually takes the form of a trade supplying, selling and delivering products or service. It may be mobile, home-based or requiring small office premises.
Termination - Refers to the legal provisions by which either party in the relationship may terminate the contract, e.g., for breach of contract.
Territory/Area - That 'exclusive' portion of land, on a national, regional/area, county, metropolitan or postcode basis, which is allocated to franchisees as part of the franchise package.
Total Investment – The amount of money estimated for complete set up of a franchisee's business, including the initial investment, the working capital, and subsequent additions to inventory and equipment deemed necessary for a fully operational and profitable enterprise.
Turnkey Package - A package that includes all the systems, information and equipment a franchisee needs to be able to 'turn the key' and start trading.
Unit Franchise
'white collar' Job Franchise – see Single Operator Executive.
Working Capital - A major cause of business failure is not having enough cash in the bank, trade credit, borrowing capacity or cash flow to meet start-up expenses and see the business through any unusual dips and changes in its daily activity. Initially funds are needed to pay first and last months rent, utility deposits, licenses and any number of incidental costs. As it takes time to build up a new business the first months are usually loss months, which need to be financed.
---
Top