View main Dream Doors franchise page
---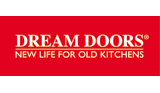 Dream Doors (franchise for sale)
Location: Dartford
Established Dream Doors Kitchen Facelift
Franchise In Dartford For Sale
PRICE: £60,000
TURNOVER: £275,000
NET PROFIT: £30,000+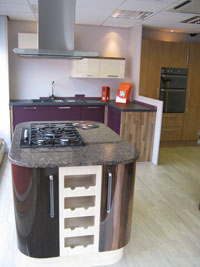 Dream Doors is the UK's largest kitchen facelift retailer with more than 40 showrooms nationwide. This is a rare opportunity to purchase a Dream Doors franchise with more than six years' trading history.
The business owners, husband and wife team John & Elaine Ryan, have two Dream Doors franchises and they now want to sell their first.
The Ryans joined Dream Doors back in September 2005, opening their showroom in Belvedere, Kent in January 2007. The business receives excellent feedback from customers via independent monitoring scheme, Checkatrade with average scores of 9.5 out of 10. The team even featured on ITV's 60 Minute Makeover in September 2009!
The Ryans also own the Southend postcode area, with another showroom in Leigh on Sea. Running two businesses has posed fresh challenges, and they want to concentrate on building up the Southend area for the next few years.
Dream Doors' Dartford is available for £60,000. Here's just some of what you'll get:
A stunning fully-fitted showroom (pictures below) that has recently had £2,000 of new frontage
A branded long wheelbase Ford Transit van
The full DA postcode to trade in (more than 420,000 people)
Almost six years sustained advertising and local brand-awareness
Full training and support from Dream Doors head office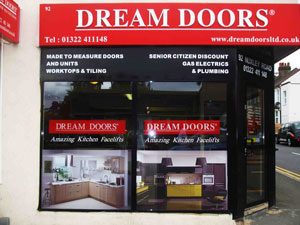 The showroom is on the corner of a busy junction and benefits from good visibility and passing trade. Secondary storage facilities are included in the annual rent of £12,000.
The shop front has recently been updated, adding lights, new graphics and a sign - all in line with the latest Dream Doors corporate guidelines. The interior features a number of kitchen displays including top-brand appliances.
About Dream Doors
Dream Doors has been successfully selling kitchen facelifts across the UK for 13 years. There are now more than 40 Dream Doors showrooms across the country. The average annual sales from a showroom is £300,000. Last year, the Dream Doors network achieved an 18 percent increase in sales. That's because a Dream Doors kitchen facelift is popular with customers for three good reasons:
1. It saves them time
2. It saves them money
3. It saves them hassle
80% of all Dream Doors customers are over the age of 60. They love the concept, they like the fact they are dealing with a local business, and they have disposable income to spend. And, as an ageing nation, the over 60s are the fastest growing sector of the population.
A franchise resale gives you an established business, with local goodwill, supplier accounts in place and a total turnkey business. And as Dream Doors continues to grow, the value of all its franchised businesses grows too.
For more information, please complete the short form below:
Apply for franchise finance
---
Got a question to ask?
Derrick Simpson, Franchise Resales

Derrick Simpson can help those looking to buy a franchise resale or sell their existing franchise.
To ask Derrick a question click here.
Cathryn Hayes, HSBC
Cathryn Hayes is able to answer any finance related questions you have.
To ask Cathryn a question click here
---
Read past Q&A
Past Q&A for buying a franchise resale
---
Selling a franchise?
If you would like to advertise your franchise for sale on whichfranchise, please contact suzanne@whichfranchise.com