---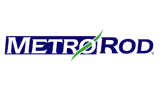 Metro Rod (franchise for sale in Gloucester )
Location: Gloucester
Investment Level:£49,000 + VAT

Metro Rod franchise resale available in the Gloucester area


We have a Metro Rod resale opportunity located on a generous, exclusive territory in the Gloucester area.

With 20 years of continued trade, Metro Rod Gloucester has developed a strong regional brand awareness and an established customer base. The client base is wide, catering for customers from the commercial, domestic and industrial sectors. To ensure continuity of service, each business is available with CRB checked service engineers, trained to the highest national standards. The business is currently being managed by head office.
With generous territories, each business offers you the potential for commercial growth and the opportunity to develop a thriving and lucrative business.

Metro Rod Worcester and Swindon

Neighbouring Metro Rod franchise areas in Worcester and Swindon are also available for sale. These areas are for sale either separately or along with Metro Rod Gloucester as part of a larger managed franchise capable of employing 4/5 vans and operators. Speak to our franchise recruitment team for more information.

Metro Rod's established Key Account customer base gives you local access to national brands. You will benefit from access to Metro Rod's portfolio of over 200 national Key Accounts. From day one, you have the opportunity to work with prodigious national brands located in your area, such as Sainsburys, Pizza Express, Lloyds pharmacy, Homebase and Argos.

Who are we looking for?

We are always looking for dedicated, enthusiastic and hard working people to join our thriving network of franchisees. Metro Rod franchising enables people from all walks of life to develop a lucrative business providing an essential service to domestic and commercial clients. We encourage applicants wishing to take a managerial role, focussing on business development and people management, rather than the more practical hands on side to the business.

Whilst no franchise is 'recession proof', Metro Rod franchisees provide a vital service to commercial and domestic customers, regardless of the state of the economy. Established in 1983, with full bfa membership status, our business model is proven to work in the long term with many franchisees developing a business with fantastic earnings.

Ongoing Support

Invest in a Metro Rod franchise resale, and you benefit from the full support of our field based support team and over 50 dedicated Head Office staff. You're never alone as you run your new business, our support team provide you with a comprehensive range of services including technical training, business development support, free credit control, 24 hour customer call centre, Key Account Managers and centralised marketing activity.

Guide price & investment (including assets)

The asking price for Metro Rod Gloucester is £49,000 + VAT. This includes 1 van and equipment. Trading Accounts are available on request. Legal Costs are payable to franchisor in relation to training and start up fees in the region of £10,000 per area.