---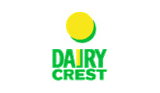 Dairy Crest (franchise for sale)
Location: Orpington, Kent & around the M25 orbital
Dairy Crest franchise - milk round opportunity for sale
Have you got the bottle to run your own business?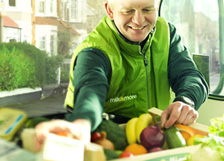 Our customers wake up to fresh milk and groceries on their doorstep, delivered whilst they were asleep by a Great British tradition – Your Milkman. With 2,500 milk rounds delivering directly to over 1 million households, Dairy Crest is the biggest dairy company in the UK. We manufacture a range of everyday dairy brands including the award-winning Cathedral City cheddar, Clover spread, Country Life butter and FRijj milk drink.
The role involves delivering milk and dairy products to our local residential customers. The franchise resale has become available as the existing franchisee has decided not to renew the agreement.
Salary for this round is currently between £25,000 - £30,000 and there is scope to increase this figure by expanding the number of customers on the round to develop sales and profits.
Dairy Crest will provide you with:
17 week training period where you will be paid £350 per week before converting to self employed status
Existing milk rounds with existing customers – income available from day one
Low set up Franchise costs - £1,500 refundable deposit (total set up costs between £4-8K, which can be provided by Dairy Crest via an interest free loan agreement)
4 year Franchise Agreement, which provides job security for this period, and is renewable without further financial commitment
Continuous local management support from Dairy Crest throughout agreement
Performance bonus available
4 weeks holidays at subsidised rates
Full training provided
Applicants must be comfortable with early starts of between 1am and 4am. Average working week of 48 hours worked over 6 days, Monday to Saturday. Ideally, applicants will have the C1 category on their driving licence for vehicles up to 7.5 tonnes in weight.
Please note that successful candidates will be subject to a CRB check, the expense of which shall be met by Dairy Crest.
Dairy Crest is Proud to Franchise and is a full member of the bfa.
Apply for franchise finance
---
Got a question to ask?
Derrick Simpson, Franchise Resales

Derrick Simpson can help those looking to buy a franchise resale or sell their existing franchise.
To ask Derrick a question click here.
Cathryn Hayes, HSBC
Cathryn Hayes is able to answer any finance related questions you have.
To ask Cathryn a question click here
---
Read past Q&A
Past Q&A for buying a franchise resale
---
Selling a franchise?
If you would like to advertise your franchise for sale on whichfranchise, please contact suzanne@whichfranchise.com