View main Chemex franchise page
---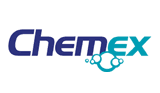 Chemex (franchise for sale)
Location: South England
Chemex Franchise for Sale - South England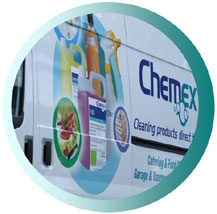 This in an existing franchise with further opportunity for expansion. The business already benefits from an existing customer base. The franchise business is being sold as a going concern by the current owner.
About Chemex
The Chemex franchise gives franchisees the chance to operate their own business, within a structure of help and support that has been tried and tested for over 20 years. Chemex only delivers its products to the business sector through its network of franchisees. We offer the chance to run you own business, on your own exclusive territory.
We provide a wide range of high quality hygiene, cleaning and maintenance products which you deliver to your customers through a fully fitted mobile showroom. We assist you in doing so, by providing comprehensive training, on going support and technical back-up and the services of a team of dedicated business development managers. We are actively seeking dynamic business minded individuals to build multi-van franchise operations. Before reading any further it is important to dispel any preconceptions that you may have about buying a job or becoming a 'man-in-a-van. If you are looking for that kind of opportunity then you are looking in the wrong place.
Chemex is a chemical supplier that goes to market thorough franchising, not a franchisor that buys in product to sell. This means that the more successful our franchisees are, the more successful we are.
Apply for franchise finance
---
Got a question to ask?
Derrick Simpson, Franchise Resales

Derrick Simpson can help those looking to buy a franchise resale or sell their existing franchise.
To ask Derrick a question click here.
Cathryn Hayes, HSBC
Cathryn Hayes is able to answer any finance related questions you have.
To ask Cathryn a question click here
---
Read past Q&A
Past Q&A for buying a franchise resale
---
Selling a franchise?
If you would like to advertise your franchise for sale on whichfranchise, please contact suzanne@whichfranchise.com