---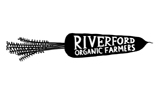 Riverford Organic Farmers (franchise for sale in Reigate & Redhill)
Location(s): Reigate & Redhill
Selling price:£48,000

Riverford Organic Farmers franchise for sale in Reigate & Redhill

The Reigate & Redhill franchise is a well-established and well-run business. It has seen consistent retail sales growth over many years, and offers many opportunities for a new owner to develop and grow the business further. The 450 weekly deliveries are achieved with two vans and two drivers; this represents an opportunity to increase deliveries without needing to acquire further vans. The excellent retention rate of customers is echoed by the driver tenure of six and nine years respectively, both indicative of a strong business.

The area covers approximately 143,327 households (356,377 population); density penetration is around 0.5%, providing significant growth potential. The territory covers an affluent area within the M25, based around Caterham in the north, the prime residential areas of Reigate and Oxted centrally, and the high-density hubs of Crawley and Redhill plus the eco-friendly area of East Grinstead and Forest Row in the south, not overlooking the many smaller towns and villages in between.

The Reigate & Redhill business is a healthy balance of a long established and loyal customer base, coupled with plenty of scope to develop the deliveries and sales further. The business will provide a great opportunity for a sole operator or a couple to continue to build a community around the business and become the new brand ambassador for the region.

Further business potential

There are plenty of opportunities to build on the existing customer base using large shows such as South of England, Oxted and Edenbridge, plus a plethora of smaller village fetes, country fayres, school events and artisan markets. These live events provide the perfect opportunity to build awareness of the Riverford brand and, importantly, generate new customers to develop the delivery rounds further. New customer acquisition channels have been introduced and are already being successfully developed by the current owner including Master Veg cooking classes and the Veg Fund (fund-raising partnerships with schools and charities).

The recently introduced Riverford 'pack by customer' facility at Riverford's Devon farm has also delivered significant efficiency savings to this business.

With an asking price of £48,000 and a turnover of £548,972, this represents an exceptional opportunity to acquire an ethical and rewarding franchise business in a fast growing business sector.

To request further information on this business for sale, or to ask any specific questions, please fill in the form below.