---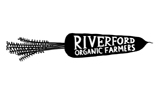 Riverford Organic Farmers (franchise for sale in Leicester & Coventry)
Location(s): Leicester & Coventry
Selling price:£48,000

Riverford Organic Farmers franchise for sale in Leicester & Coventry

For many years, this territory has been run by Riverford, but the time is right for a franchisee to take over and make an impact in the region.

During the 2017/18 financial year so far, retail sales have increased 9%. There are plenty of opportunities in this area to further capitalise on the growing number of consumers that are passionate about good food and are actively looking for great tasting, ethically sourced produce delivered to their homes. This can be achieved by building a community around the product/ business and executing a broad range of marketing activities, including attending local shows and events.

With an asking price of £48,000 and a turnover of £577,026, this represents an exceptional opportunity to acquire an ethical and rewarding franchise business in a fast growing business sector.

To request further information on this business for sale, or to ask any specific questions, please fill in the form below.