---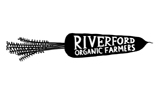 Riverford Organic Farmers (franchise for sale in Stafford)
Location(s): Stafford
Selling price:£46,000

Riverford Organic Farmers franchise for sale in Stafford

An opportunity has arisen to own a Riverford Organic Farmers franchise in Stafford.

The Stafford franchise customer base has been steadily growing over the last few years, and in the current 12-month period is delivering a very healthy customer order growth of 5%. This proven, successful business presents a great opportunity for a commercially minded individual or couple to develop it to the next level.

The Stafford franchise is currently managed by our in-house team and should respond very positively to a broad range of well-executed marketing activities.

Although geographically large, the area is serviced by a good network of roads, making it easy to reach the main conurbations which include Stafford, Uttoxeter, Stoke-on-Trent, Stone, Newcastle-under-Lyme, Nantwich, Whitchurch, Telford and Shrewsbury.

The territory, with its mix of urban and rural villages and towns, has a thriving food and drink culture, providing many events ideally suited to typical Riverford marketing - the annual Stone Food & Drink Festival, one of the largest food events in Staffordshire, being one of them.

Riverford will provide comprehensive business support; when coupled with drive and skills, this will help you achieve your objectives and develop this territory to its much fuller potential.

With an asking price of £46,000 and a turnover of £515,322, this represents an exceptional opportunity to acquire an ethical and rewarding franchise business in a fast growing business sector.

To request further information on this business for sale, or to ask any specific questions, please fill in the form below.