---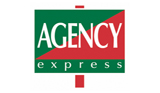 Agency Express (franchise for sale in East Anglia)
Location(s): East Anglia
Selling price:£59,995

Agency Express franchise for sale in East Anglia

This is an excellent opportunity to own a franchise with the clear market leader in sales and lettings boards erection.

The current franchisee provides a service to 45% of all estate agencies in the territory so there is huge scope for growth as the territory could support up to 3 vans. The business has grown despite any real local marketing having been done so, with the assistance of the Agency Express head office, campaigns could be undertaken to generate new estate agency customers from the 55% market share remaining in the territory.

The business provides a professional turn-key service and guarantees a fast turnaround, which has helped it amass a solid base of repeat customers. There are additional franchise fees and the new franchisee will have the benefit of a 10-year renewable licence.

Turnover - £65,000

This Agency Express franchise within East Anglia is available to offers in the region of £59,995, please be aware that this a franchise and there will be extra costs on top of the sale price.

Who are Agency Express?
With sustained growth, Agency Express have been trading for over 20 years and have 114 franchisees and service 47% of the estate agency market, covering the UK from Scotland to Kent and Cornwall, a growing network in Ireland and overseas, and is the recognised leader in the board management field. Franchisees benefit from comprehensive training to ensure consistently high standards, and their fleet of smart liveried vans complements the professional image of estate agents.

Based at the Agency Express head office near Norwich, there is a large dedicated team covering all aspects of the business, from training to design and accounts. The centralised accounts department enables clients to make one single payment for all of their board work nationwide – a significant benefit for corporate and any multi-branch agency

At any one time, there are approximately 1.5 million 'For sale' boards displayed on the streets of the UK and Ireland. With each one needing to be erected, serviced and changed to display 'sold', this equates to a multi-million-pound service industry.

Agency Express now erects and maintains 47% of all 'For Sale' boards in the UK and, each working day operators conduct over 5000 individual board movements. Whilst offering a cost-effective solution to all estate agency board requirements, smart logoed vans complement the strong corporate image displayed by many estate agencies. Agency Express has also invested in the development of SignMaster3, which is the most advanced online board management system in the industry.

Agency Express are full members of the BFA.

If you are interested in this business, please fill in the form to receive more information. Please do not contact the franchisee directly about the sale of this business as the staff may not be aware that the business is for sale.