---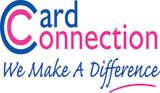 Card Connection (franchise for sale in Exeter)
Location(s): Exeter
Selling price:£105,000

Card Connection franchise for sale in Exeter

An exciting opportunity has arisen to own a Card Connection franchise in Exeter. The territory covers the Jurassic Coast towns including Barnstaple, Exeter, Dorchester, Weymouth & Exmouth with a varied profile of customers; they are currently servicing 202 outlets.

This is a great opportunity for a couple to operate and develop. The area is well managed and has become available due to approaching retirement of the exiting franchisees.

Annual sales: £146,386
Gross Profit: £64, 875

THE ABOVE FIGURES ARE FOR GUIDANCE ONLY – FRANCHISEE ACCOUNTS WILL BE PROVIDED WITH EXACT NUMBERS AT A LATER STAGE

The selling price is £105,000. This includes Goodwill, stock and display equipment, training and area license fee.

CARD CONNECTION IS WELL KNOWN TO ALL THE MAJOR BANKS' FRANCHISE UNITS AND FUNDING IS AVAILABLE SUBJECT TO YOUR STATUS.

If you would like to know more about this franchise for sale, please fill in the form below.