---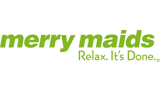 Merry Maids (franchise for sale in Ipswich and East Suffolk)
Location(s): Ipswich and East Suffolk
Investment Level:£30,000

Established domestic cleaning franchise for sale in Ipswich and East Suffolk

An opportunity has arisen to purchase a successful and profitable well established domestic cleaning business with an excellent local reputation. The current owner has built up the business over the last 15 years with over 94% of the turnover coming from regular customers. The business is being sold to enable the current owner to concentrate on a new business venture. The current owner is happy to assist in the handover period.

The business has 6 loyal members of staff with the longest serving members of staff being employed for 12 and 8 years respectively. The business is being sold with all cleaning equipment and materials (and spares) for 3 teams, current customer database, details of past customers, key safe, washing machine and dryer and 3 vehicles. There is an option to continue to run the business from the current premises.

There is great potential to grow the business beyond the current turnover of £92,000. This is an excellent opportunity for the right person. A quick sale is needed and this is reflected in the price.

By investing in Merry Maids, you will not only benefit from a recognised brand name with a structured franchise support network, you will also have access to unparalleled training backed by Merry Maids' 35 year history. We've got an award-winning marketing department to guide you on all things digital related and through a comprehensive training 'Academy' you will be fully prepared to take on your already established Merry Maids business.

Domestic cleaning is an industry which has an estimated value close to £6 billion. Indications also show that this market is set to grow, and with more than 26 million homes in the UK, there's a great deal of potential homes that need cleaning; making this a market very much worth being a part of!

Guide price: £30,000

This really is an exciting proposition and won't stay on the market for long so, for further details on the sale of Merry Maids of Ipswich and East Suffolk, please complete the form below to register your interest.