£50,000 Snap-on Boost for Male Cancer Charity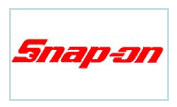 Snap-on Tools has stepped up to help raise awareness of one the UK's least known diseases that strikes only men.
The company has just ended a month-long fundraising effort – "Gissa Quid" – for The Prostate Cancer Charity with customers, franchisees, suppliers and staff donating more than £40,000 to add to the £10,000 Snap-on gave to kick-start the campaign.
To mark the end of their campaign, Snap-on presented a cheque to The Prostate Cancer Charity at this year's Franchise Expo at the NEC in Birmingham.
Terry Barcham, Managing Director of Snap-on Tools explained how the company got involved in combating the most common form of cancer among men in the UK.
"One of our suppliers had contracted prostate cancer and we spoke a length about ways we might be able to help. Ours is an almost exclusively male-oriented business, so the charity was a 'good fit' for our business model and we wanted to do something to show our support," Terry said.
"It sits right and lends itself to our business processes in that we can approach all our franchisees and customers with the simple question: 'Did you know that this cancer causes 10,000 deaths in men in the UK each year?' From there we can ask them simply to donate a £1.
"It seemed to us that The Prostate Cancer Charity was very much a little known body in this sector, maybe because of the difficulty in getting men to talk about the disease. The Charity is working so hard to drive awareness and combat the silence that surrounds prostate cancer.
"Building on the success of our first appeal in 2005, encouraging our employees and customers to 'Gissa Quid' has been easy. It is a good way to get people talking about what was once a taboo subject. We want to help The Prostate Cancer Charity to continue supporting thousands of men and their families affected by this disease.
We are delighted to have topped 2005's £35,000 figure."
Denise Bailey, Corporate Partnerships Manager at The Prostate Cancer Charity, said: "Congratulations to all of the Snap-on Tools franchisees who have worked hard to raise this fantastic amount of money for us! We are also extremely grateful to customers, employees and suppliers at Snap-on Tools for their continued support of The Prostate Cancer Charity.
"Their donation is a wonderful way for Snap-on Tools to not only show their support to the many thousands of men who are already diagnosed with prostate cancer, but to also help put men back in the driving seat when it comes to their own health. The funds raised will help the Charity continue to fund vital medical research into prostate cancer and provide support and information for people affected by this disease."
Terry and colleague Louisa Banks were guests at the Charity's fundraising Deco-Dance gala dinner on 25th October at the Bloomsbury Ballroom where they donated an autographed Jenson Button race suit which raised £1,000. Jenson Button is principal driver for the F1 Honda team that Snap-on also sponsors.
Clive Anderson was compere for the evening and Andy Ripley was the speaker. Andy is best known as an international rugby player and was number eight for England between 1972-6.
He has recently been diagnosed with locally advanced prostate cancer and talked about the effect it has had on his life. The evening's entertainment was directed by internationally acclaimed dancer and choreographer Jason Gardiner with the menu provided by Jamie Oliver's Fifteen restaurant.
Read more about
Snap-on Tools franchise opportunity
Date:29-Nov-07