Business Doctors achieves ISO 9001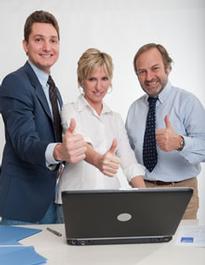 Business Doctors has achieved quality standard ISO 9001 in relation to its franchised business improvement services.
ISO 9001 applies to the processes that create and control the products and services an organisation supplies and prescribes systematic control of activities to ensure that the needs and expectations of customers are met.
Established in 2004, Business Doctors helps small and medium-sized businesses to achieve the next level of growth in turnover and profitability. Offering expert friendly, practical support with strategy, sales and profit growth and people engagement, Business Doctors also provides implementation and interim support with management, sales, operations, HR, finance, training and development as well as helping businesses access funding and financial support.
Launching as a franchise in 2008, Business Doctors now has operations throughout the UK and was recently awarded SFEDI Centre of Excellence status.
Business Doctors director Rod Davies said: "We are immensely proud to achieve ISO 9001, which is a fantastic stamp of approval on the quality of the services we offer to both clients and franchisees. We are growing fast as a network, and this latest achievement provides ever greater assurance to those thinking of joining us with regards to the quality of what we do and how we do it."

Read more about
Business Doctors franchise opportunity
Date:02-Apr-12