NHS "Health Top-Up" policy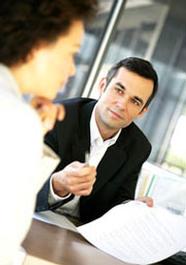 WPA has been central to the debate about topping up NHS cancer treatment and has had the products in place for some time, anticipating the recent announcement.
Its franchisees can offer a modular NHS 'Health Top-Up' policy which is aimed at customers who want to make the most of the NHS. As well as Wellness, Hospital, A&E Abroad, Cosmetic and Legal Advice, it includes up to £50,000 of licensed cancer drugs unavailable on the NHS and their administration in a private or an NHS setting.
Mr Harris says: 'We are already seeing increased demand for these products, especially from the corporate market. Many companies are desperate to offer some form of health care to employees but feel that full-scale medical insurance is too costly.'
WPA is seeking another 15 franchisees to add to its existing network, to ensure that no customer is more than a few miles from one of its representatives.
'We do not look for previous experience in financial services, sales or insurance, but you must be committed to providing ethical, customer-focussed service. Energy, enthusiasm and attitude are key' says Mr Harris.
'We look for positive people who understand our philosophy – the type who puts the customer before the pound. If 'get rich quick' is your style, WPA is not for you while if building a solid and sustainable business is your aspiration - in effect, get wealthy slowly – think about it'
Linda Whitney is a freelance contributor on Franchising in the Daily Mail and has written about Franchising and Personal Finance for more than a decade.
For more details see www.wpafranchise.co.uk or contact Berkeley Harris at WPA on 01823 625 120
Read more about
WPA franchise opportunity
Date:27-Jan-09