Card Connection franchise launches new Kingdom of Cards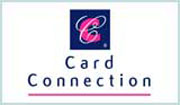 Leading greeting card publisher and franchisor, Card Connection, showed its animal instincts today with the official launch of a new selection of greeting cards called Animul Kingdum. The new mini-range combines animal photography with bright and brash typography and fun captions to suit a variety of occasions. The new product release will be distributed to retail outlets by Card Connection's network of more than 100 franchisees throughout the UK and Ireland.
Animul Kingdum joins eight additional selections already issued by Card Connection this year including Little Detail, Retro Humor, Sexy Bitz, Joli, Hoo Ha, Naive Words, Words and Wishes and Special Something.
"The frequent refreshing of our extensive product range is key to continued sales success," confirms Robina Every, sales & marketing director, Card Connection. "Our franchisees work very hard to merchandise retail stores, making the greeting card displays look attractive and so they rely on us to deliver quality designs that will sell quickly to earn them the profit they deserve. The new Animul Kingdum release is no exception and early indications are already showing this product will prove particularly popular."
Card Connection itself is one of the UK?s largest card publishers and is the market leader in the franchised distribution of greeting cards. A full member of the British Franchise Association, Card Connection's franchisees supply greeting cards on a consignment basis to around 16,000 retail outlets countrywide. Customers include convenience stores, sub post offices and petrol station forecourts. In addition, Card Connection supplies numerous national accounts, which include the likes of Somerfield, Budgens, Londis, Spar and Shell.
"At Card Connection, we offer our franchisees the opportunity to sell a superb product," confirms Every. "The effort we invest in maintaining the quality of our cards underlines our continued commitment to providing the comprehensive support and back-up our franchisees require, ensuring they make an excellent living from their respective businesses."
Card Connection franchises start from £20,000 (plus stock) with earnings potential in excess of £50,000 per annum. For further information visit: www.card-connection.co.uk
Read more about
Card Connection franchise opportunity
Date:25-May-07