Original Poster Company franchise wins awards at Dutch greeting card awards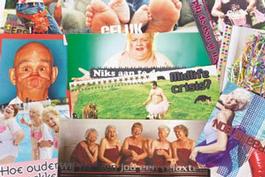 Martin Parks (Art Director) and Joe Astles (Designer) attended the Dutch Greeting Card Awards in Holland recently and were very proud to announce that the Dutch range Life won two awards, for Best Photographic Range and Best Humour Range.
OPC originally launched Life in 2006, but it only seems to have really grabbed the attention of retailers over the last year or so.
This has definitely helped get Life into a national account called Expo, which is a perfect fit for the range.
Martin commented, "I also think it has benefited from some fresh design and art direction, thanks to Joe, working with the guys in Holland."
Read more about
The Original Poster Company franchise opportunity
Date:12-Mar-12