Want to tap into the £40 billion market home renovation market?
More people are looking to remodel their home as opposed to buying or building new. Buying a franchise in the home renovation industry can therefore be a wise and lucrative choice.
With 20 years of franchise growth, TREND Transformations, a home renovation business like no other, is THE one to consider. With a bespoke product that combines a unique quality with a luxury feel, TREND Transformations is growing from strength to strength. Our products are designed to provide the "wow factor" without sacrificing functionality.
We have a proven business model that allows people to be part of our success. As well as oursuccess in the UK, TREND Transformations is making an impact on a global stage. Using our unique and thriving business model, we've won considerable success in eight countries across four continents.
This could be the franchise you've been waiting for – a chance to run a business that makes you proud, gives you the flexibility to enjoy life, and generate some serious money.
Why not find out more about our offering by requesting our free and non-obligatory franchise prospectus here.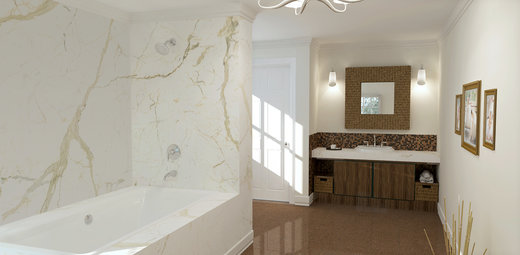 The TREND Transformations franchise opportunity
TREND Transformations gives you the chance to run a business enterprise from sales and design consultation, through measuring up and manufacturing, to installation and customer service.
Few other franchises give you quite the same opportunity to handle complete projects from beginning to end, meet with customers in their own homes, and take such pride in the quality of each job and the genuine pleasure it brings. And none involve the distinctive makeover products you'll find with TREND.
As our beautiful, stylish and exclusive to TREND products are easily installed onto existing surfaces, it's a simple step by step procedure for you to project manage the transformation of your customers' homes in the space of a single day.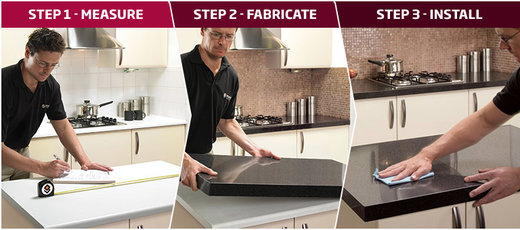 ALSO you don't need to have any background in the home renovation industry, although to become an effective project manager, you will need to have, or acquire, a sense of organisation, and have good people skills.
A major benefit of becoming a TREND Transformations franchise owner is the multiple revenue streams. Our products may have started life as a revolution in home work surface renovation, but they've now evolved far beyond the kitchen to bathrooms, shower systems, floors, walls, cabinet refacing and more.
TREND Transformations work closely with you to generate the leads/enquiries you need, and where there are leads, there are guaranteed to be customers.

Why chose the home renovation market?
Now could be the ideal time for you to consider becoming a TREND Transformations franchise owner…here are some more reasons why the home renovation market is ripe with opportunity:
Consumers have less time - today's consumers lead more hectic lives with jobs occupying most of their time, thereby limiting their availability for performing necessary home improvement tasks.
Home Improvement market remains highly fragmented - future growth opportunities will come from brands that establish themselves most successfully in the eyes of the consumer.
The bathroom phenomenon - the number of bathrooms demanded per household has risen nationally with aesthetics.
Declining DIY skill sets - Consumers confident enough to carry out home improvement projects themselves is on the decline, as is the number of 20-30 year olds with that skill set.

How much does a Trend Transformations franchise cost?
We get it. When you're deciding whether to become a franchisee, you want to know the numbers involved.
The total investment of a Trend Transformation franchise ranges from £151,500 and £247,000, of which you will need a minimum personal investment of £50,000.
*If you need financial assistance with the balance, our pre-approved lending facilities with the high-street banks and your tailor-made business plan usually make obtaining a bank loan a formality.
You will then work closely with our independent franchise financing firm (Franchise Finance), who will help you prepare a professional business plan, a standard requirement whether you need financial assistance, and apply for any necessary bank finance.

The next step
By submitting the form below, we will send you further information by email. Our promise is that we won't call you on the phone until you ask us to...