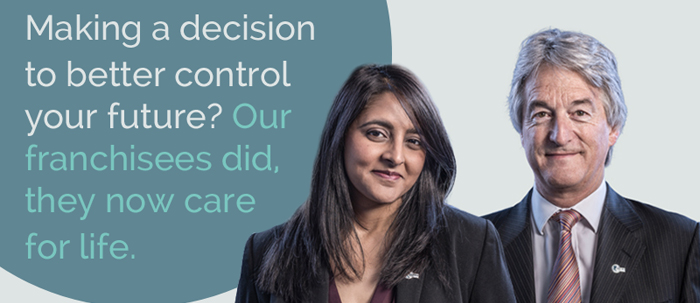 Enjoy a fulfilling career you have always dreamt of by supporting your local community
If you are searching for a tried-and-tested business opportunity, which gives you the opportunity to create a work/life balance that suits you, Bluebird Care offers you that and more.
As an established brand working within lucrative market, Bluebird Care offers their franchisees a successful business, a dedicated support team who want your success, and a network of franchise owners to tap into.
Although we are looking for franchisees in England, Bluebird Care is especially looking for like-minded individuals to expand their network in Scotland and Northern Ireland.
Sound like you? Immediately download our FREE and non-obligatory franchise prospectus here.


Quality Service, Reputed Brand
Bluebird Care was established in 2004 and has seen continued growth with 9,500+ clients cared for each and every day.
Our franchisees and carers are thoroughly vetted, trained and supported so as to cater for a wide range of individual and community needs. Not only do we care for older clientele but also those with specialist needs, young adults, children and their families. Our top-quality service and committed staff ensures that Bluebird Care is one of the UK's leading providers of domestic homecare.

The Bluebird Care franchise opportunity
As a Bluebird Care franchise, you are not required to care directly but to recruit and train a team of highly trained staff who would deliver the highest standards of homecare and support services to our customers.
Working closely with each customer, our franchisees tailor care packages to meet their requirements; this can be anything from 30 minute visits a day to full live in support. Franchisees are supported by a dedicated support centre who are on hand to help with any queries franchisees have.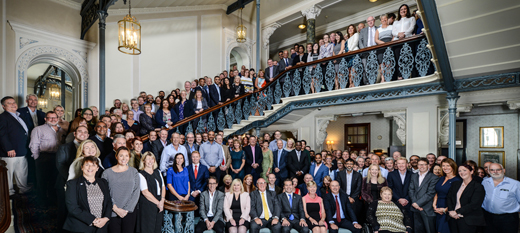 How much does a Bluebird Care franchise cost?
The minimum personal investment is in the region of £35,000. This is dependent on how much capital you would need to borrow.
Should you require financial support, Bluebird Care has an excellent relationship with HSBC, NatWest, RBS and Lloyds Banking Group, who are all willing to lend up to 70% of the total investment required.

The franchise package
Bluebird Care offers a comprehensive business support package tailored to get our franchise owners started quickly and confidently and on their way to business success.
The Bluebird Care business support package includes:
Franchise owner training course and ongoing support including coaching and mentoring
Assistance with key staff recruitment
Initial start-up pack including stationery and staff uniforms
IT hardware and software
Business systems
Guidance through the care registration process
Licensing rights to defined territory
Exclusive marketing rights to defined territory
Assistance with sourcing premises
Support with implementation of marketing plans and promotional initiatives
Full assistance with accreditation to care registration authorities
Staff training manuals
Who makes an ideal Bluebird Care franchisee?
Bluebird Care franchise owners come from a variety of backgrounds, and whilst experience in homecare is not required, what they do have in common is a passion for helping others and the determination and drive to build a successful and sustainable business.

Gain first-hand experience of being a Bluebird Care franchisee
When you're ready to take your first step towards owning your own franchise business, there is one question that you probably have – what does it really feel like being a franchisee and to lead the business every day?
We understand that purchasing your franchise is a significant and often life-changing investment, so we are offering you an opportunity to spend a day in a participating Bluebird Care franchise business under the guidance of the franchisee*.
*The Franchisee for a Day will be under the direct supervision of a Bluebird Care franchisee. While every effort will be made to provide a convenient office location, we reserve the right to refer Franchisee for a Day applicants to any participating Bluebird Care office location.