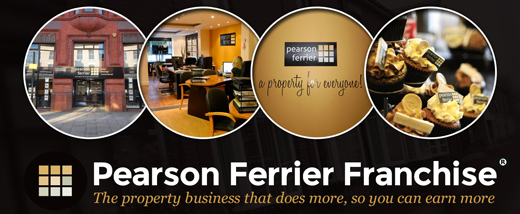 Get 6 businesses for the price of one when you join the Pearson Ferrier family
With over 40 years of continual trading in the property sector, Pearson Ferrier is an established, highly respected, and rapidly expanding brand with over 20 branches throughout the UK.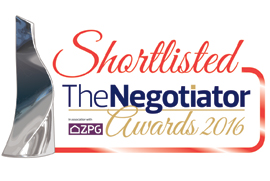 Our success is not only due to Pearson Ferrier's highly reputed brand name, but also thanks to the multi-faceted business model in place. So, when things are tough economically in one part of the business, the other parts will thrive and support it, keeping the entire business stable as a whole.
We are currently looking for budding entrepreneurs or those looking for a new business challenge or change in career, to join our network. Sound like you?
If 'yes', why not request our FREE and non-obligatory franchise prospectus via the short form here.
Our franchise packages
At Pearson Ferrier, we have three tailored franchise packages on offer to meet your aspirations:
1) Premium Agency franchisees
From £29,950 plus VAT
10-year licence
This franchise package suits entrepreneurs passionate about building up a multi-faceted business empire with huge possibilities for expansion over time.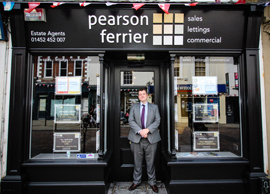 As part of your investment, you would receive a large and exclusive territory of up to 235,000 households (which is an area almost five times larger than other competing franchises allot to their franchisees).
In addition to this, once you are established in domestic lettings, property management and as an estate agency, you can start developing a commercial side to your business.
The advantages of this option
As a highly recognised and reputed brand name, your Premium Agency can grow quickly and, as a consequence, greater earnings and a higher turnover.
To receive in-depth information on this franchise option, submit the form [here] and receive our free prospectus.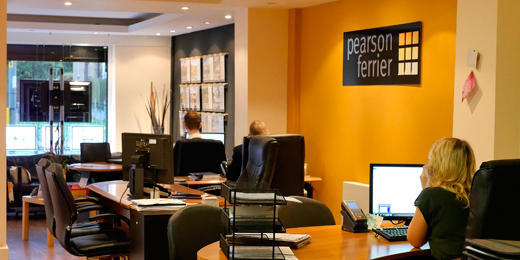 2) Property Specialist franchisees
Price on application
5-year licence
Franchisees who invest in this package become an executive specialist within a territory of up to 78,000 households.
This option would suit a dynamic individual looking to offer domestic property services from home.
The advantages of this option
One of the benefits of this options is the lower set-up costs as it is a home-based business with no additional staff to consider. Nonetheless, thanks to the strong Pearson Ferrier brand name, our Property Specialist franchisees also enjoy the profits and advantages that come with this.

3) Conversion Franchise Package
If you already own an established property agency but would like to improve your business offering and success by bringing it under the Pearson Ferrier brand, this package may be right for you.
The Conversion Franchise Package enables you to re-brand as Pearson Ferrier business in a simple and affordable way.
We are looking for a wide variety of property professionals from high-street insurance agents, solicitors with shop presence to conveyancing specialists. As a property professional, we value your experience. In turn, you can benefit from our tried-and-tested system which has streamlined domestic and commercial sales and lettings into one high-functioning business.
Advantages to converting your agency to the Pearson Ferrier brand:
We have a proven and successful system for operating in all property sectors.
We provide cross-referrals from other Pearson Ferrier offices.
Pearson Ferrier have a national portfolio of landlords and properties.
Pearson Ferrier is a growing national brand.
Joining our Pearson Ferrier brand increases your visibility on property portals like RightMove and Zoopla.
Pearson Ferrier provide enhanced training and support.
If this sounds a good fit for what you are looking for, request your FREE franchise prospectus here.
What you get for your investment
At Pearson Ferrier, we pride ourselves on providing close support for our franchisees providing enhanced training, ongoing assistance and a proven business model.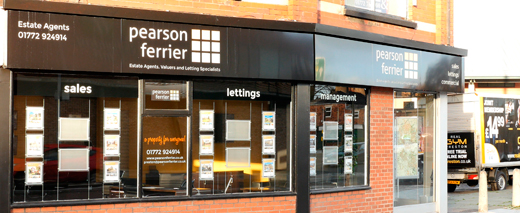 Our in-house training programme is tailored to the individual's needs. We pride ourselves on making sure our franchisees have all the necessary tools and resources to succeed. Our training and support consists of:
Two-week initial tailored training prior to opening in addition to close mentoring and support.
On-going marketing and social media assistance throughout your time as franchisee
Available franchise territories
Pearson Ferrier are expanding to become a national brand and are looking to spread out from the central hub in the North West across the UK.
Pearson Ferrier are delighted to announce some of the following additions to our network:
• Heywood
• Didsbury
• Bolton
• Gloucester
• Bath
• Preston
• Fallowfield
• Moston
• Wigan
• Rochdale
• Ashton under Lyne
• Bolton
• Withington
• Didsbury

• Hale
• Central Manchester
• Middleton
• Cheetham Hill

Opening Soon:
• Chorley
• Eccles
• Leicester
• Sale
• Sheffield
• Stevenage
• Oldham
• And more...
Don't see a territory you are interested in? Contact us via the form below to chat informally about this.
To request our franchise prospectus free of charge & with no obligation, please complete this short form: