The Creation Station inspires children's imagination and nurtures creativity though fun and educational arts and crafts classes parties and events.
Together, with our team of 104 friendly and proactive franchise owners, we've helped inspire over 250,000 children and families. Our customer have rated our activities 5 star and in Richards Branson's 'Positive Impact on Society' award we came in the top three out of 5000 companies.
You see ...we believe what we do matters.
Established in 2002 by mum of three and multi award winning entrepreneur, Sarah Cressall.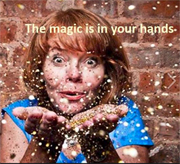 Sarah (picture right) identified a niche in the children's activity market for educational and fun creative activities to support children's development.
Now Sarah and the Creative hub head office team support a growing network of franchise owners to achieve the success they want and to inspire the nation's imagination.
To find out more about joining this exciting franchise, download our FREE franchise prospectus here.
Creation Station franchise opportunity
Gain the freedom and flexibility you crave by running your own fun and rewarding business, with the security that comes with an established, tried and tested UK leading children's creative activity brand – The Creation Station.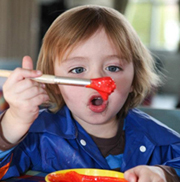 Our philosophy is to help each child create their own journey of exploration and discovery through safe, fun and educationally based art and crafts activities.
Due to increased market demand and based on feedback from our franchise owners we offer two types of franchise. These are as follows;
The 'Core franchise' includes the following activities;
Preschool classes and family fun classes,
Arty Birthday party entertainment
Craft Events and event entertainment
The 'Enhanced franchise' includes all of the above plus
Afterschool clubs
Adult creative crafter classes and events
This means that, depending on your level of aspiration, you can run the Core or the Enhanced franchise. Some of our franchise owners run their business without staff and others have scaled their business and taken on staff to run multi school sites and adult prosecco and tapas craft nights.
With the Creation Station franchise, you choose how much or how little you want to do to suit your own level of aspiration, needs and goals. Find out more here.
Training and support
We understand that when our franchise owners are successful the whole company is successful. That's why we are committed to our on-going training, support and business development programmes.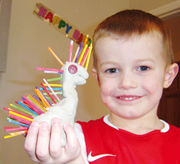 In an independent 'Satisfaction Survey' given to our franchise owners we gained a 5 Star rating.
Training
Your initial five day training includes:
Operational processes
Business matters
Marketing systems
This provides you with the knowledge, know-how and confidence to launch your successful business and start at building your positive reputation within your community.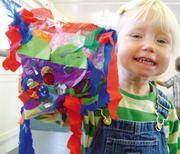 On-going training includes;
Business booster training days,
Marketing 'know how' and online courses
Training in new initiatives and developments.
All training is free of charge for all our franchise owners.
Support
After your initial five day training, and as your business grows you will need different support at different times and in different areas. Therefore our support is tailored to your own particular circumstances and where you are in your business development.
The support includes;
Weekly contact and regular one to one calls with our dedicated franchise support managers during your first three months
On-going monthly one to one support calls with business development managers who are running their own successful Creation Station franchise.
Conference calls with the group you trained with
Themed monthly conference calls
A dedicated support hotline telephone number and email support
Membership to our closed Facebook group
Wholesale account with access to over 13,000 art and craft products on our store
Themed session plans and progammes planned for you with the required craft products delivered to you at a discounted rate
Online resource 'Treasure Trove with business templates, PR templates and simple book keeping systems
Next steps
If you would love to run your on rewarding, flexible and fun franchise and help to make a difference to others then request your copy of The Creation Station franchise information pack. It could be just what you are looking for.