For the last 25 years Jackson Fire and Security has been a leading independent provider of fire and security solutions to customers big and small across the UK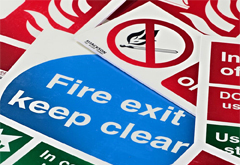 Millions of businesses and public sector organisations in the UK are required by law to install fire extinguishers, fire alarms and fire signage. Insurance providers increasingly insist that intruder alarm, access control and CCTV systems are installed to accepted industry standards.
Can you play your part in this ever growing industry?
There has never been a greater opportunity if you are serious about building your own new business in this stimulating and profitable industry. We are the first of a kind franchise opportunity.
Immediately download our FREE and non-obligatory franchise prospectus here to find out it we would be a great fit
The Jackson Fire and Security franchise opportunity
Taking a Jackson franchise gives you the opportunity to build a strong business in your local area backed by our experienced team. We can help you market your business, build a strong client base and tender for large public and private sector contracts.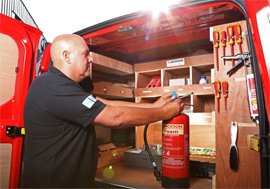 We offer comprehensive training and business development support to get your business up and running professionally and profitably. Benefit from our decades of experience in servicing organisations' fire and security requirements across a variety of sectors.
A lucrative market
Each franchise territory contains thousands of businesses, retail outlets, restaurants, hotels, nursing homes, in addition to schools, colleges, hospitals, leisure facilities, and a host of other public and private sector premises - all of which require by law fire safety equipment.
An increasing demand for intruder alarms, access control and CCTV from business and domestic customers is helping to expand this hidden £3bn industry.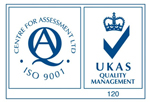 A Jackson Fire and Security franchise provides you with access to this lucrative market. We are an NSI Gold accredited Siemens partners for fire alarm systems, and NACOSS Gold accredited for security systems, an ISO 9001 business.
Training and Support
As this is a Management Franchise no previous industry experience is required as we will train you in the management of all aspects of this stimulating and profitable business model.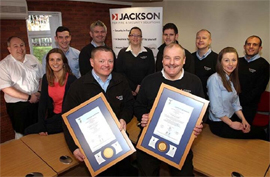 Our 20 strong Head Office team all work directly within the business and are ideally positioned to help you meet any challenge in your new business.
Our in-house training at our national training centre and on-going technical and business development support will ensure that you and your staff are fully equipped to establish and run your Jackson Fire and Security business to the highest industry standards.
To receive full details of our franchise offering and what you receive, immediately download our free prospectus here.

What is the franchise fee?
The Jackson Fire and Security franchise fee is £32,500 + vat.
We estimate that most franchise owners will require an average overall investment of £52,500* inclusive of the franchise fee.
*Major banks can fund up to 50-70% of the cost, dependent upon your financial history.
What do I get for my Investment?
We will supply you with everything you need to launch and grow a successful fire and security business this includes:
Fully funded marketing launch campaign
Equipment Package – High quality tool and equipment package for your first engineer
Opening Stock - with a retail value of £8,000
Software and Hardware Package – Designed to help you seamlessly provide service, schedule and invoice regular income. This is inclusive of a PDA and laptop computer.
Vehicle – Fully liveried and ply-lined
Industry Approved Training – No Previous experience in the Fire and Security industry is required as you will be provided with in-depth industry accredited training to enable you to manage your business.
Who is your Ideal franchise owner?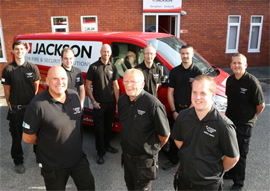 As this is a Management Franchise no previous industry experience is required.
If you have a Sales and Management background, a natural ability to network, engage and develop strong business relationships you would be ideally suited to running a Jackson Fire and Security franchise.
To download our FREE, no-obligation prospectus, please complete the short form below: