Create the work/life balance you want with Recognition Express
If you are looking to be in business for yourself but not by yourself, look no further than Recognition Express.
Established in 1979, we are one of the leading franchise businesses in the UK market and a past winner of the coveted bfa "Franchisor of the Year" coveted award.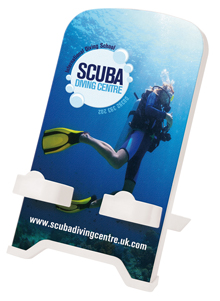 Our success is found in the fact that we are the market leader for corporate recognition and promotional products; providing businesses, schools and organisations with branded promotional products, personalised badges, awards and plaques and a full range of clothing – from branded work wear to school uniforms to leisurewear.
The market is huge with an established and robust UK market, estimated at over £3 billion per annum. We are currently seeking individuals to join our thriving franchise network. Interested in finding out more?
To find out more, request our FREE and non-obligatory franchise prospectus here.
What does a Recognition Express franchise cost?

Total package, including our franchise fee - £35,000 plus vat (vat reclaimable in your first trading quarter).
A typical bank will lend up to 70% so you can get a loan of £24,500, so your investment is only £11,000 + VAT*.
*(Note: the percentage may depend of your financial criteria).

What do I get for my investment?
3 Weeks Training
Centralised Marketing Launch Programme
Appointment Generating System
Contact Management System
Own Web Site
Marketing collateral
250 Recognition Express Product Catalogues
Sage Accounting Software
Ongoing training; business reviews and network meetings
Immediate installation at your home or office
What training and support would I receive?
Support
It's you who makes the key decisions in your franchise business, but you are not on your own because we are always on hand with help and advice, business planning, financial planning, marketing programmes, training and much more.
Business planning
Centralised marketing programmes
On-going training
Financial planning
Extensive marketing collateral
Regional meetings
Monthly newsletter
Dedicated extranet for the network
Help and advice lines
Franchisee websites
Annual Symposium
As part of the largest franchise network of its' type in the UK you benefit from our considerable purchasing power. We get the very best products from the very best suppliers, keeping you one step ahead of the competition.
Marketing
Recognition Express is renowned for its' marketing experience and we have a huge range of collateral, programmes and systems to raise to help our Franchise Owners maximise the market opportunity in their local territory.
Training
The training is comprehensive. Your three week training will cover all the key business areas – marketing, sales, finance, business planning, production, products, pricing etc.
To get the full list of what you receive in your franchise package, please click here.
What our franchisees say: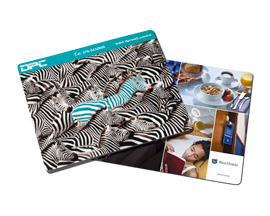 "Having now been a Franchise owner with Recognition Express for some 31 years, the Franchisor has equally grown adding great expertise in staffing and becoming very adept in seeking out new marketing opportunities for the Franchise and Franchisees to prosper in today's growing market. I would have no hesitation in recommending franchising as a solid platform to start a business and Recognition Express to be that way forward." Dennis D'Arcy – Recognition Express, North Scotland
"It's the best thing we have ever done in 25 years of marriage. Our skills complement each other very well and we have grown the business to such a point that we have more than trebled the business from when we started in 2003." Stephen and Ciorsden Price – Recognition Express, West Scotland
"You get what you are promised. The training is excellent and afterwards there is always someone on the end of a phone to help you get to grips with everything. Nigel himself still visits me regularly and is particularly helpful at business strategies." Stuart Fisher, Recognition Express, Harrow

Who is Recognition Express looking for?
There is no ideal franchisee profile. Existing Recognition Express franchise owners come from a variety of backgrounds, all with their own specific skills, including company directors, nurses, an airline flight attendant, sales executives and marketing managers.
Recognition Express franchisees are hardworking, ambitious and driven, with good 'people skills' – if this sounds like you, then you would be well suited to the ethos of the company.