Change both your future and the lives of your community with a Pitman Training Franchise

What Pitman Training offers
Pitman Training provides a vast range of specialist vocational courses and diplomas for those looking to change career, return to work and develop further for career progression.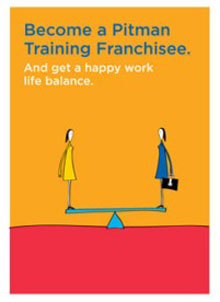 Offering a flexible approach to training for employment, Pitman Training has been trusted for generations which has enabled the provision of exceptional centre-based training and distance learning to help thousands of people every year throughout the UK and overseas.
With the audio and course material guiding the students through practical exercises, Franchise partners and centre staff just need to support students through selling career-mapped training courses, giving motivation to complete courses and facilitating general administration.
If you believe this business-model would be a good fit for you, why not download our FREE, non-obligatory prospectus here.
Why Pitman Training?
Quality is at the heart of the Pitman Training experience and the strength of the Pitman brand is unrivalled in the sector.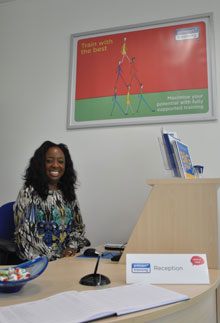 We also truly meet customer needs, which gives us a genuine competitive advantage. It's why we've grown during the recession and why we're searching for more talented and ambitious franchise owners.
With over 100 franchised training centres both within the UK and internationally, the Group has continued to grow during the recession and continues to attract new, high-calibre franchisees. With USP's as outlined below and strong internal systems in place, franchisees possessing the right skills, drive and determination can really succeed.
Brand leader in their market
Financial stability - growth through the recession, within a franchise established for 20 years
Proven business model – 100+ franchises in the UK and worldwide
Unique offer - flexible, in tune with the demands of today's employment market
Growing market - IT is fast moving and ever evolving, creating continuous demand
Multi-sector - private consumers, business and public sector
Sophisticated business management systems and marketing support
Bespoke products that lead to recognised certifications
What you get for your investment?
With a dedicated franchise support team, learning the ropes couldn't be easier.
Comprehensive 'immersion' programme for new franchise partners
On-going national brand marketing campaigns
Full sales and marketing training
Templates for local marketing activities with franchisor and business development support
Sophisticated CRM system to help you manage your business and maximise sales
Intensive product training
Regular regional network meetings
***Special Offer: 6 Month Royalty Free***
Often the most challenging and exciting aspect of setting up any new venture is the first 6 months, while you learn the ropes and start to grow the business. With almost 30 years of experience in the franchise industry, we understand and recognise this so we equip each new franchisee with exceptional training to help achieve a successful business launch.
To further that commitment, for a limited time Pitman Training are providing new franchisees opening within a new territory, a 6 month royalty free period to share the load of new business ownership in those key first few months.
Furthermore we are offering this 6 month royalty free period with no turnover cap, so this is a great opportunity to really hit the ground running with your Pitman Training business!
If you are an existing franchisee looking to expand your business into another territory, we also welcome you to get in touch to discuss specific, tailored promotional offers.

*Limited time offer ending 31st August 2017 and conditional on sound credit check. Applies to greenfield sites and new members of the network only. Franchise fees still apply and start from £22,500.
Who's ideal for us?
We're on the look-out for talented and ambitious franchisees that have a passion for business and are looking for a satisfying and rewarding future whilst helping to transform lives. If this sounds like you, then contact us today by completing the short form below.
Pitman Training offers a rewarding future for its 100+ franchise network. Get ahead in business with a brand that supports you – Get The Pitman Advantage™.

Available opportunities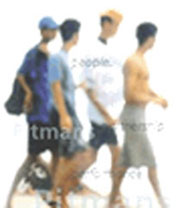 Pitman Training is a global network with centres across the UK, Ireland and other locations around the world such as Barcelona and Palestine, with many more exciting franchise opportunities available throughout the UK and overseas.
The reputation and wide spread presence of the brand means that there will always be opportunities for new franchise partners who can bring passion, ambition and commitment to the business.
We call our offer The Pitman Advantage and if you've got the right blend of skills, drive and determination we'd love to hear from you.