Join the UK's best business opportunity… ActionCOACH
ActionCOACH is the World's Number 1 Business Coaching Franchise. By becoming a franchise partner with us you'll be invited to a world of knowledge, experience and an exclusive and guaranteed business model.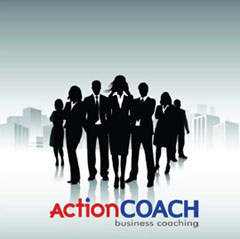 In 2013, ActionCOACH became the first recipient of Smith & Henderson's prestigious Five Star Franchisee Satisfaction Status. They also achieved this in 2014, 2015, 2016 and again in 2017, becoming one of only four franchises to achieve 5-Star Franchisee Satisfaction Status five times, in five years.
For three years between 2014 and 2016, the UK's Best Franchise Conference sponsored by RBS handed out an award for The Best Mid-Priced Franchise...there has only been one winner...ActionCOACH.
To learn more about this award-winning franchise, request our FREE and non-obligatory prospectus here.
The ActionCOACH franchise opportunity
ActionCOACH is offering you the opportunity to join the 2nd fastest growing profession, business coaching. Our Franchise Partners come from a range of industries from ex-bee keepers, military officers to previous business owners but one thing that they all have in common is the love of learning and helping people succeed.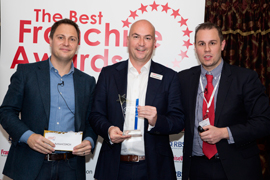 All Franchise Partners receive world class training with global, national and local support every step of the way and have access to over 3,500 strategies and tactics, guaranteed to make businesses successful including their own!
The business coach works with business owners helping them in several areas including; teaching them how to increase their profits, develop powerful systems and build a strong team. The results are not only a more profitable and sustainable business, but also a dramatically improved life for our client, making it a fantastically rewarding and fulfilling experience for anyone who invests in the ActionCOACH franchise.
The ActionCOACH investment
The basic entry level investment for an ActionCOACH franchise is £21,000 and on that you can expect a six-figure income with our guaranteed business model.
To join our rapidly growing team of over 150 business coaches in the UK all you will need to raise is a personal contribution of at least £10,000 towards the full franchise cost (banks can lend up to £30,000 unsecured), and impress our directors with your past business success, your desire to help others and have a strong appetite for learning and growth.
Coupling your skills and personality with our proven systems and world class support team, you can go on to achieve more personal development, more fulfilment and more success than you dared to dream of.
Coaching is one of the fastest growing professions in the UK and some of our coaches have already achieved revenues in excess of half a million pounds a year and net operating profits of 70%.
Why join ActionCOACH
Winners of the "5 Star Franchisee Satisfaction" award (2013, 2014, 2015, 2016 and again in 2017), due to outstanding feedback across all 5 categories of the anonymous Smith & Henderson survey of ActionCOACH franchise partners
Winner of the UK's Best Mid-priced Franchise Award in 2014, 2015 and 2016 sponsored by RBS
Awarded the UK's Best Business Opportunity by CompareTheFinancialMarkets
ActionCOACH currently has a team of over 150 business coaches in Great Britain & Ireland and some have achieved turnovers in excess of £40K per month with 70% net operating profits
You only need 5 customers to make it a profitable business and ActionCOACH will physically and financially help you get those clients via our exclusive client generation centre and marketing subsidy in the first 3 months
ActionCOACH puts you in touch with Franchise Partners they have at different levels of growth and success, to give you a transparent and balanced view of the business opportunity.
First class training with global, national and local support every step of the way
Guaranteed £8,500 to £14,000 monthly income by month 7 – ask us about the terms and conditions
To get the full list of the benefits of franchising with ActionCOACH, click here to request our free prospectus.
The market for ActionCOACH
Have a think about local business owners you know... chances are they set up their business because they were an expert in that field.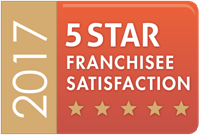 For example, most hairdressing business are owned by people who are great at cutting hair, but does that make the owner great at managing people, managing finances, sales, marketing, systems? That's where ActionCOACH comes into play.
Over the last twenty years plus, ActionCOACH has become great at the business of business - finding out what works and what doesn't work in every kind of business.
With more than 3,500 strategies and tactics to draw on, a trained and licensed Action Business Coach can confidently guarantee their business owner clients a return on investment from an ActionCOACH service inside 6 months.
The benefits of joining ActionCOACH
Without the help of ActionCOACH, the reality is a long way removed from the dream of business ownership a lot more times than not; tragically, 90% of UK business owners fail financially or burn themselves out inside 10 years of starting their business.
There are over one million businesses in the UK in ActionCOACH's target market for its flagship 1-2-1 mentoring programmes. Each ActionCOACH franchise partner has enough time to personally mentor 10 business owners, so to reach just 1% of that target market, ActionCOACH needs a team of 1,000 business coaches in the UK... so far they've recruited the first 150 of that team.
So if you think you might have what it takes, the opportunity is there for you to start making a difference to the shocking reality for most business owners in your local community.