Market leading franchise specialising in Student Lettings for a Lucrative Income
Established twenty years ago, Nicholas Humphreys has fast become one of the UK's leading Estate and Lettings Agencies specialising in Student Lettings.
Specialists in both student and professional lettings, as well as property management and residential sales, we are rapidly expanding and the Number 1 choice for many landlords and tenants. With the cyclical nature of the student lettings business coupled with residual management income and additional sales income this opportunity provides a lucrative choice of property franchise.
Why not immediately download our FREE and non-obligatory franchise prospectus to discover more.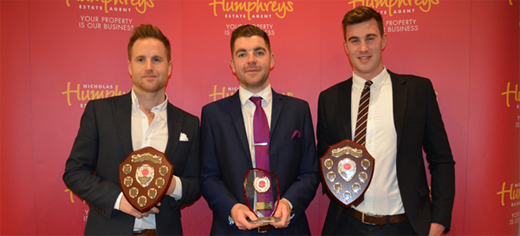 Our Franchise Opportunity
Nicholas Humphreys are one of only five fully accredited members of the British Franchise Association in the estate and letting agency sector and are the only franchise to specialise in student lettings.
The business also incorporates traditional estate and letting agency including property management, investment and residential sales and lettings, with the student lettings arm showing earnings of up to 2.5 times the income of residential lettings.
We do not make any profit from the initial franchise fee, all of which goes back into investing into launching your business. Our training is 4 weeks of in branch practical experience and classroom based training at our Franchise Head Office. We provide in-field launch support for 3 days a week for the first month of launching and a dedicated launch support manager for 2 days a week for the second month proven to get our franchisees businesses off to a good start.
INCOME FIGURES: Earning Potential – Our Franchisees Income Figures:
First Year Income - 75% of our Franchisees earn an income in the 1st Year of trading in excess of £62,500 with our top 25% of Franchisees earning over £79,000.
Second Year Income – 75% of our Franchisee earn an income in excess of £96,500 in Year 2 with our top 25% of Franchisee earning over £147,500 in their second year.
Third Year Income – 75% of our Franchisee earn an income in excess of £225,000 with our top 25% of Franchisees earning over £300,500 in Year 3.

"I took a Nicholas Humphreys franchise to move away from the corporate sector into a steady industry to make a decent income to support a family. Having made an income of £54,249.80 in my first 9 months of trading, my dream is becoming a reality." Rob Butters, Stoke-on-Trent
COSTINGS: How much investment is needed for a Nicholas Humphreys Franchise?
A Nicholas Humphreys Franchise is a turnkey franchise which incorporates everything you need to launch your business for an initial franchise fee of £18,500 + VAT* including up to 200,000 households determined by our internal market research packs.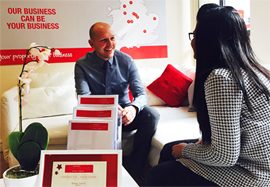 75% of our Franchisees have seen a break-even income of over £18,500 by Month 7 with our top 25% of earners exceeding this figure by Month 4
6 months working capital is required at approximately £1500 per month. Our pre-launch briefing guide provides details of costings.
* You'll need a minimum of £9000 of your own money to invest with up to 70% borrowing available from the bank with arrangements being tailored to individual's needs, we can aid in financial planning including business plans, cash flows and profit and loss based on our current franchisees figures.

LAUNCHING: Launching your business:
We have everything in place to make you a success; from strong training specialists for a one month period both in our branches for practical experience and in our franchise HQ.
We also have a highly skilled launching team who are in your territory for the first month and provide another month launch support to ensure the successful start to your business.
Unfortunately, at this time we are unable to offer territories within Greater London, Scotland and Ireland. Please fill out the enquiry form below to ask about available territories or to be kept up-to-date on established franchises for sale.

"I received 4 weeks of intensive training in house and within branches in the midlands. I then received 8 weeks of launch support, with a team of franchise staff working hard to help you achieve your goal. In my first 6 months I earned over £44,000 and I won best newcomer in 2016" Oliver Barker, Hatfield Hertfordshire
The benefits of an established brand:
Nicholas Humphreys has a proven track record in delivering successful low cost franchises
We will supply you with your own webpage
Our accounts team will ensure that you and your landlords are paid weekly, ensuring that your cash flow is a priority
You will also benefit from discounted marketing and portal costs thanks to Nicholas Humphreys purchasing power
Thanks to our comprehensive training and mentoring support you will see great growth potential
National marketing committee providing platform for franchisees to introduce and implement new ideas.
Fuller details of what is included in your franchise package can be found within our FREE and non-obligatory franchise prospectus here.

"In my first year with my first franchise I had an income of £82,001, this franchise has now turned over £1million, with 9 members of staff and a high street premise, I have subsequently taken three further territories" Dan Strain, Nottingham
TRAINING AND EQUIPMENT: What do I get for my investment?
Franchisees will receive a twelve-week training, mentoring and development programme. This includes training, mentoring, in-field and remote launch support, laptop, camera, iPhone, measuring device, business launch, stationery pack and marketing pack.
The training also includes franchise workshops, working in a branch and specialist sales and procedural training. In addition Nicholas Humphreys will provide you with a fully trained member of staff for the first 12 weeks of your launch period including 3 days a week for the first month on an in-field basis and ongoing mentoring support.
Your next steps!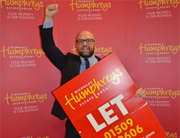 If Nicholas Humphreys sounds like a good fit for you, we would love to hear from you!
Complete the form below to first receive our information pack and if you should like to attend one of our Discovery Days, where you can informally meet the team and find out much more about the franchise opportunity.