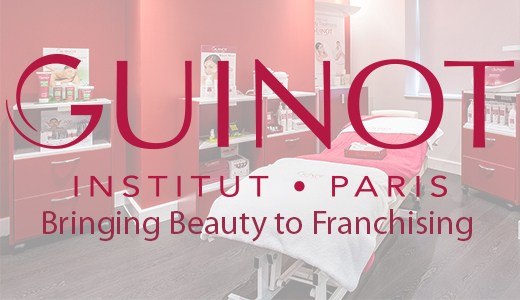 Stand out from competitors with our globally recognised brand name!
Established for over 50 years, Guinot remains a pioneering skincare brand. It is the number one professional brand in France. Driven by results, and famous for its machine-based and manual treatment technologies, Guinot is continuously investing in research and development to remain at the forefront of the industry.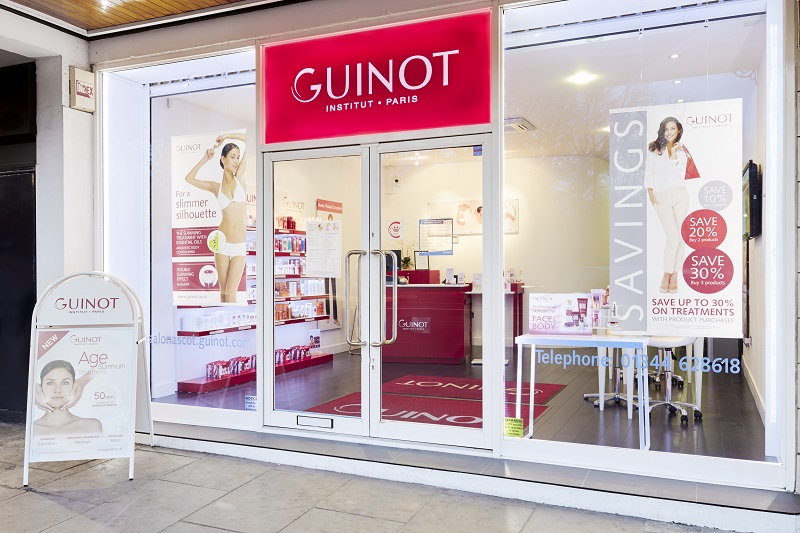 You will find Guinot treatments and products in over 10,000 salons in 70 countries worldwide. It is only available through appointed salons and spas, and most recently, through its growing network of franchise salons. The success of the franchise model in France has lead Guinot to bring the exciting salon franchise opportunity to the UK and Ireland.
We are currently seeking individuals to be part of our UK expansion. If you are hard working, focused and willing to follow a proven business system, we would love to hear from you.
To find out whether this is the right route into business ownership for you, request our FREE and non-obligatory franchise prospectus here.
The Guinot Franchise Opportunity:
The franchise opportunity brings with it efficient organisation, creative marketing strategies and a clear business structure to help franchisees succeed.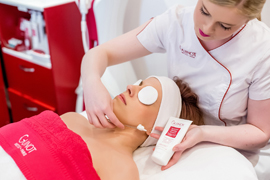 Guinot has a recognised and established brand image which vastly increases the chances of making your salon business a huge success in such a competitive market. Our iconic interior design is instantly recognisable to help with brand promotion, and as members of the British Franchise Association (bfa), a Guinot franchisee can be assured of ethical business practices and fair franchising.
Franchisee responsibilities will include tasks such as:
1. Managing the daily operation of the business
2. Managing payroll and admin for your employees
3. Active networking and promotion of the franchise business within your local community
4. Recruitment, motivation and management of a team
5. Monitoring of individual therapist performance and salon business performance indicators
6. Implementing marketing initiatives
Two ways to franchise with Guinot:
1. Conversion: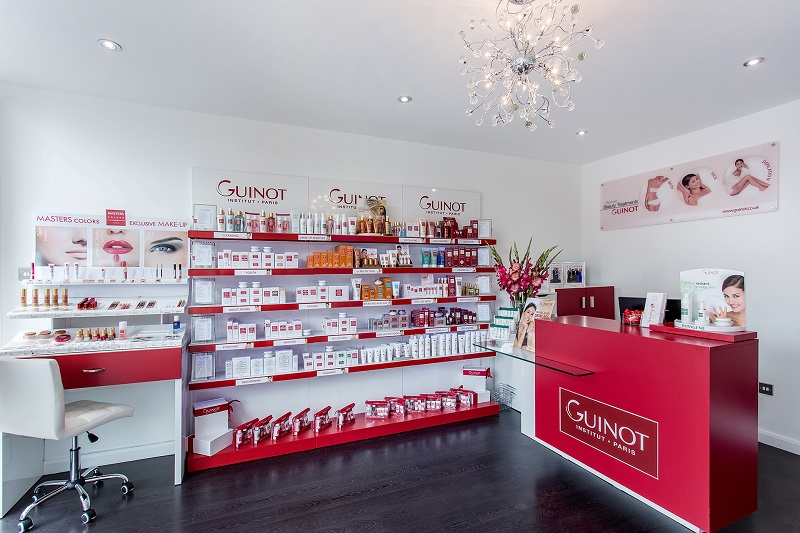 This opportunity is ideal for you if you already own a salon and want to get a step ahead of the competition and take your salon to the next level. Or, if you own a salon and are thinking of retiring in 5-10 years, this is a good opportunity for you to build a valuable business that you could sell on in retirement.
Statistically, Guinot salons in France that converted to a Guinot franchise experienced an average turnover increase of 20%.
2. New:
This is the perfect opportunity for those with a passion for the beauty industry who do not have an existing salon, have little or no industry experience or for those looking to expand their business portfolio.
What you get for your investment...
Training and Support
Pre-Opening
1. Local market analysis
2. Support creating business plan – 3 years P&L, Cash Flow Forecast & Balance Sheet
3. Site selection
4. Salon design
5. Assistance in staff recruitment
6. Initial training
7. Pre-launch marketing activity
Post-Opening
1. Merchandising
2. Operating procedures

3. Analysis of figures and regular review of KPIs
4. Continuous training
5. Ongoing marketing support
6. Regional Seminars and National Conference
7. Branded Software
8. Website set-up and management
9. Franchise-only Facebook forum
10. Expansion
Marketing
Once your salon has launched, you will receive marketing support throughout the year. Every 6 weeks you are provided with franchise-exclusive promotions to implement.
All supporting online and offline digital collateral is provided, along with easy to follow implementation guides and how-to tutorials to make sure you are up to date with the latest marketing channels and can use them effectively to promote your business.
Financial Information: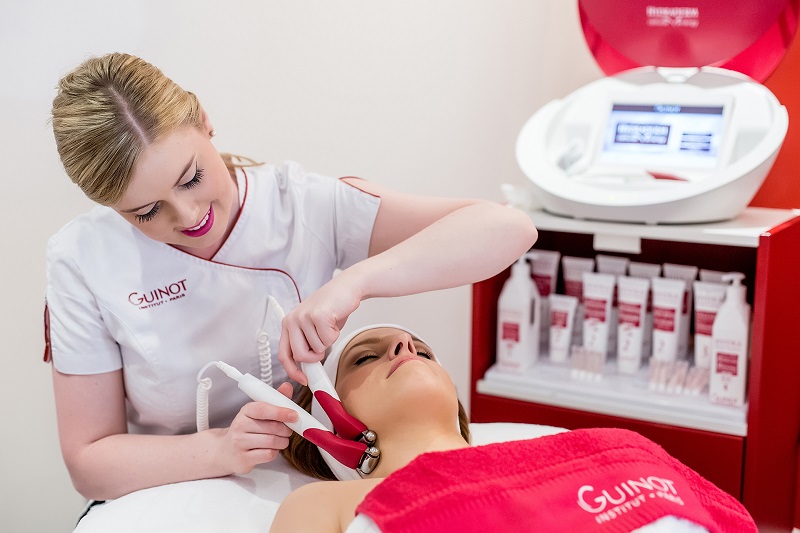 The typical start-up cost for a NEW salon business is £87,000 - £127,000 (€100,000 - €145,000). This is inclusive of franchise fee, all set-up costs and operating expenses. Each project must be looked at individually, but these figures give a good indication of the potential outlays.
For an EXISTING salon looking to convert to a Guinot franchise, the start-up costs can be as low as £32,000 (€35,000), but again, each project must be considered individually. Please note your personal contribution may only need to be 30-50% of the start-up cost.
We can put you in contact with a franchise professional from a leading high street bank who will be able to assist you in securing a loan for the rest of the cost (subject to status and fulfilling certain criteria).
Fee Structure:
There is a one-off Franchise fee of £7,500 (€9,750) which enables you to use the trademarks and trade as 'GUINOT' in your area.
There are some small management and marketing fees to be considered and should be part of your business plan (which we would help you create). These fees can be found in our free and non-obligatory franchise prospectus which you can request here.
Who We Are Looking For...
There are many attributes we look for in our franchisees, and although previous experience in the beauty industry is not necessary, possessing the following qualities really does help!
1. Being an inspiring leader
2. Business acumen
3. Enthusiasm
4. Dedication
5. Determination
6. Self-motivation
7. Energy
8. A passion for beauty
9. A commitment to customer care