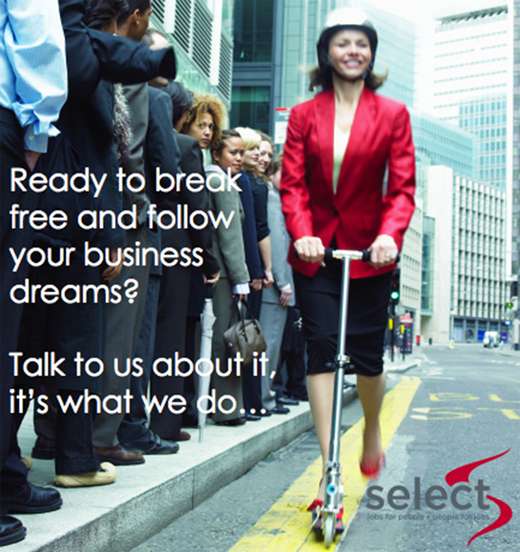 Are you ready...
…for a change in direction... maybe a monumental one involving a complete change of career, location and pace of life?
… to receive the rewards of your own hard work? Maybe you feel you are wasted working for someone else, when you are ambitious and hardworking enough to do it for yourself?
… to build a large agency business of your own? Perhaps you have worked as a recruiter elsewhere and want to profit from your own hard work?
If yes, then Select Appointments may be the right route into business ownership for you.
Why not immediately download our FREE, non-obligatory franchise prospectus here to receive fuller details.
Franchising with Select Appointments
Recruitment is a stable and growing industry and if you've got the right work ethic and ambition, then we can show you how to build a great business that ticks all your boxes.
Here are some facts you should know about Select Appointments:

We are a national recruitment agency specializing in both permanent and temporary white collar placements, with nearly 40 franchised territories around the UK
We've helped people from all walks of life and career backgrounds to build very successful recruitment businesses of their own – some have grown to have multiple offices, dozens of staff and multi million pound turnovers.
We've traded successfully through 3 recessions since we started in 1980 whilst many of our competitors have fallen by the wayside.
We are prominent members of both the British Franchise Association (bfa) and the Recruitment and Employment Confederation (REC)
We are a division of Staffline plc, one of the largest recruitment companies in Europe. This allows us to provide a level of training and support that keeps us and our franchise owners at the very top of our game.
Our tried and tested Office Plus model (start with just yourself and two consultants in a serviced office) enables you to grow your business from day one.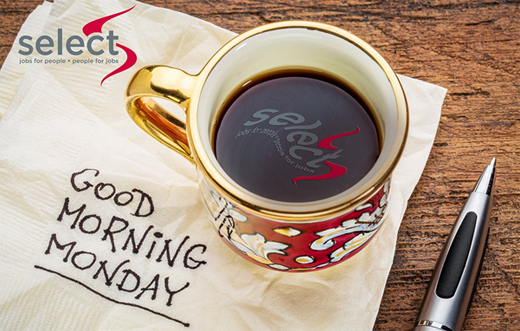 Next steps
There is so much more for us to tell you, so please request our FREE, non-obligatory franchise prospectus here.
Additionally, you might be interested in asking some questions and talking about this opportunity. We run franchise discovery sessions every month in London or at our head office in Nottingham. They are free, packed with information, last just a few hours and give you a chance to chat to the team informally and ask questions face-to-face.
Should you attend, you are under no obligation to move forward with us or pushed into a decision. We want a win-win partnership and believe the due-diligence is the best route to franchise success for all involved.

We have opportunities across the UK and Ireland right now for:
Master Franchisees
Area Developers
Single Territory Franchisees