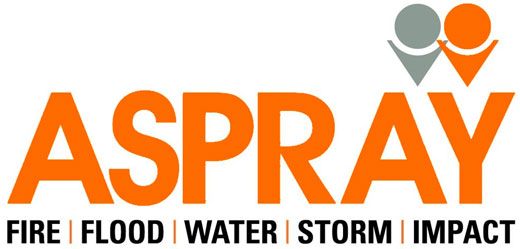 Established in 2005, Aspray is an award-winning service provider and has developed a lucrative & successful business managing building insurance claims. Aspray steps in when disaster strikes, specialising in project managing both property insurance claims and repair work.
Aspray is highly regarded & well respected within the Insurance Industry and is also regulated by the Financial Conduct Authority (FCA) for claims handling, making the company a leader in its field.
We are currently seeking like-minded, ambitious individuals who has what it takes to build a thriving business with our support.
If this sounds like you, why not request our free and non-obligatory franchise prospectus to find out more.
What Do Aspray Do?
Aspray help people make successful building insurance claims. If a home or business has been damaged and in need of repair, we help achieve a fair settlement from the insurer, instruct and oversee vetted contractors to complete the repair works to the highest possible standard whilst minimising inconvenience and disruption to the policyholder.

At Aspray, our franchisees are friendly and approachable meaning that customers can relax in the knowledge that they will receive a professional and efficient service for any commercial or residential property insurance claim giving complete peace of mind to the customer
This efficient and much needed service helps Aspray continue to build a credible brand nationwide, offer their franchisees a proven business model with high-end earning potential in return for their hard work and commitment.
Why Aspray?
If you are looking to take control of your life by becoming your own boss, our proven business model and unrivalled support structure could help you on your way. Here are some great reasons to choose Aspray: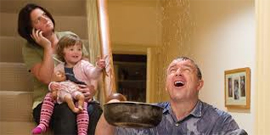 It is difficult to imagine a better time to join the insurance industry in a claims handling capacity as there is regular controversy around how insurance claims are handled. The Aspray service is a much needed support for many policyholders.
Aspray believe the "directly authorised" rather than "appointed representative" route with regards to FCA authorisation is the most appropriate route for a claims management company to take, and Aspray have been directly authorised since their inception in 2005.

Being directly authorised has allowed Aspray to request and then gain permission to hold clients' money (2014). Such permission can have a positive impact on the claims management process, and also, in lots of cases, cash flow for franchisees.
Not only have Aspray won awards within the construction & franchise world, but are finalists of the Claims excellence awards 2 years running, meaning they are highly regarded & well respected within the Insurance Industry.

Aspray are full members of the BFA. The British Franchise Association is the voluntary self-regulatory body for the UK franchise sector. Franchise businesses must pass a standards-based accreditation before they can become a full BFA member, this can give prospective franchisees peace of mind.
Outstanding Support
All franchisees attend a comprehensive induction course at Aspray's head office. In addition, franchisees will register to take the British Damage Management Association Technician (BDMA Tech) qualification. This qualification allows franchisees to gain much valuable claims handling knowledge from a technical and practical point of view.
Practical knowledge is enhanced and underpinned by training modules which help give the franchisees the ability to fully understand the UK regulatory framework, and the technical aspects of the insurance industry, and in particular the comprehension of the hard work needed.

Potential franchisees often worry about how they will build their business, Aspray have this area well covered. The sales and marketing team use the marketing fund and other resources to promote the company's services regionally and nationally.
A local marketing strategy and brief action plan is waiting for all franchisees and prior to induction they will meet with a senior member of our sales and marketing team to ensure a robust launch strategy is in place for their region. There is much ongoing support from the sales and marketing team to help franchisees grow their business.
To get full details on our training and support, request our FREE and non-obligatory franchise prospectus here.
Your background
Applicants from all backgrounds will be considered, provided they can demonstrate the skills required to perform the role, and a "self-employed" mentality. Aspray are committed to continually training and developing the Franchise network support.
Core Values and Goals:
To ensure Aspray customers are treated fairly and with respect at all times
To support Aspray's growing network of franchisees in building their Property Insurance Claims Business to the income level they seek without compromising integrity
To remain highly regarded and well respected within the insurance industry
To achieve all KPI's and financial goals set out within the company growth strategy
To further enhance the claims management service provided by insurers and brokers throughout the UK and Ireland via selected introducers
To further increase brand awareness throughout the UK and Ireland
"My goal from the beginning of Aspray was to build a leader in the field of claims handling and whilst we achieved this goal some time ago, the sights of the company are focused on maintaining this valuable stance. The continuing hard work from the Head Office and field teams help ensure that Aspray is a name to be proud to be a part of, long may this continue."
James Whittle, Managing Director
The Financials
As a franchisee you will be embarking on the development of a start-up business opportunity and it is important that you do not lose sight of this when considering whether a franchise is right for you.
When you purchase a franchise you usually have the opportunity to operate a proven business model, but will of course still need to be prepared to promote your service to others in order to drive your business to the levels of income you seek.

You may be pleased to know that Aspray have developed a franchisee first year marketing strategy and action plan to help guide you to performing the activities needed to help you grow your business, and a sales team who dedicate a considerable amount of time to seeking out new national account introducers.
The one-off franchise cost is £37,500 + VAT payable when the franchise agreement is signed.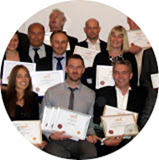 Aspray is a high end earning business. Franchisees can achieve great profit margins and the opportunity for expansion is available to successful franchisees after at least one year's trading.
Many high street banks like lending to Aspray franchisees and the recruitment team can guide you to banks who have offered loans to franchisees in recent months. Please call our recruitment team for more information about financing options.