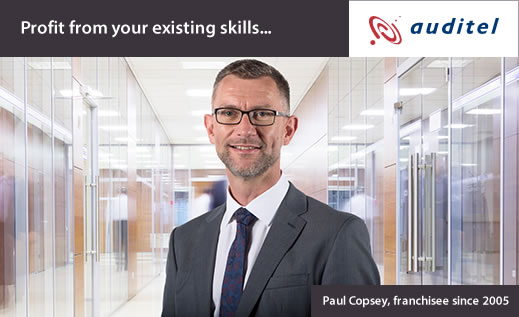 Being your own boss doesn't have to be a dream; we can make it a reality
The route to business ownership doesn't have to be daunting. With a proven, ethical franchise like Auditel, you don't start from scratch or overcome hurdles by yourself. You are in business for yourself, but not by yourself.
The many benefits of franchising
When we asked our franchisees the benefits of franchising with us, this is what they said:
"This franchise gives me more flexibility"
"Franchising gives me a better quality of life"
"I have more quality time with my family"
"My earnings first matched, and now exceeds, my employed potential"
"I work from home so I no longer commute for hours"
Why not escape the corporate rat-race and seize the opportunity to transfer your corporate or managerial skills and experience into a business service?
To find out how Auditel can benefit YOU, request our FREE and non-obligatory franchise prospectus here.
Pioneers in our industry
It is safe to say that Auditel are pioneers in the industry; our franchisees analyse, educate and assist clients in the processes which lead to smarter buying and management decisions. In doing so we dramatically reduce costs and ensure business longevity and growth!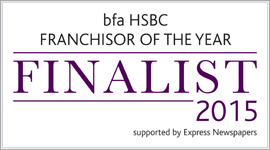 With over 20 years' experience in strategic cost management, our award-winning, highly-reputed b2b model has been successfully replicated by 150+ franchisees who service more than 3,000 clients in almost every sector of the economy throughout the UK.
Profit from your existing skills & the experience of our network
Throughout the UK, Auditel franchise owners enjoy the many benefits of trading under a trusted, proven brand whilst being supported by a team of experts in all essential business disciplines.
The 200+ consultants within our franchise network are all experts in their individual fields. Therefore, not only do you benefit from Auditel's 20 years+ experience, knowledge and skillsets… but you also benefit from the insight of all our consultants too.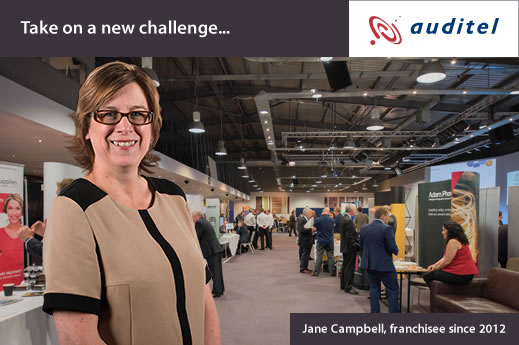 What you get for your investment
The franchise fee is £37,950 plus VAT and funding of up to 70% is available from major franchise banks including HSBC, Lloyds and Natwest.
With extensive knowledge of ethical franchising we have designed an award-winning programme of training and support to ensure you have everything you need to launch and build up your very own thriving business:
5-year mentoring programme for franchisees
78 days training offered per year
Extensive support team
Sales mentoring programmes
SMART marketing, social media and local PR strategies
Training offered to two people within any one franchise, not just the owner.
In addition to the training and support on offer, our franchise package also includes
Dedicated personal website
Annual conference and supplier exhibition
Regular local and regional meetings
Business start-up, technical and management manuals
And much, much more!
To receive our FREE and non-obligatory franchise prospectus, click here and we will send you the full list.
Some of our Franchisees have their say…
"When I think about my business now, I think about the amount of income I get from it and the flexibility, being an Auditel franchisee is fantastic. In fact, the second client I signed in 1998 is still a client now. I would struggle to find something with the same in salary and lifestyle anywhere else!" Chris Baker, franchisee since 1998
"The combined knowledge of the network is amazing. I haven't had one question that they haven't been able to answer. The knowledge of individuals has become a powerful network that we all have access to." Jane Campbell, franchisee since 2012
It is your future; make it something to be proud of
Auditel is a serious consideration for those looking to address the balance of effort and reward. So if you:
Have previous business management experience
Possess a strong desire to work for themselves
Are ambitious and motivated to build a profitable business
Have strong business development and negotiation skills
… we would love to hear from you.
Get an inside look at Auditel...
Auditel Discovery Seminars, held at our Head Office, are designed to give an insight into how we work.
You will have the opportunity to meet the Franchise Support Team, ask as many questions as you like and find out first-hand how you could benefit from becoming an Auditel consultant.
There is no hard sell, no obligation and nothing to pay. All Discovery Seminars are held in Winchester unless otherwise arranged.