Want to stand out in a crowded market place?
Discover why Northwood is not just another estate agency franchise!
If you are looking for a franchise with an established track record for producing successful franchisees, then you need look no further than Northwood!
There has never been a better time to enter the property industry – residential house prices sales are up year on year, and the private rental sector is expected to continue growing as "generation rent" becomes the norm. However, with so many estate and letting agency franchises to choose from, how do you know which is best for you.
…It's easy. Go for the one that offers something different, something that makes them stand out from the competition.
To explore our franchise further, why not download our FREE franchise prospectus here
What makes us unique?
Northwood provide all the normal estate agency services of sales, lettings and property management but what sets us apart from our competition is our "Guaranteed Rent" service.
Whilst guaranteeing the landlord a set rent each and every month, we let the property to a sub-tenant at the (higher) market rate. The difference between the two is our income.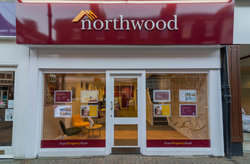 The success of the formula lies in our ability to select the right properties that can be let quickly to the right tenants who will reliably pay the rent. As a business model Guaranteed Rent provides margins of up to three times that compared to other agents..
Through our network of 87 offices UK wide, we currently provide over 20,000 landlords which means that our franchisees can earn double that of our closest competitors thanks to the higher commissions earned. .
What are the other benefits of being a Northwood franchisee?
Having been established for 21 years we know what's required to be successful both in terms of profits but also in order to achieve a work-life balance. Key benefits of a Northwood franchise include:
A market-leading product with our Guaranteed Rent service - earn double with our lettings franchise when compared to a traditional lettings agent
Strong branding across more than 87 lettings and estate agency offices nationwide
Industry-leading training with professional qualifications
Sensible office hours
Professional and tailored lettings and estate agency support from a qualified and experienced team
Marketing, IT, legal and accounting support available online and over the phone
A large, exclusive territory with a five-year renewable licence
FULL member of the British Franchise Association
To get the full list of benefits, why not download our free franchise prospectus here.
Our training and support
A new franchisee can expect 5 weeks training followed up with ongoing development available online, in field or at one of our two training centres.
The training isn't just for the benefit of the franchisees – we offer a comprehensive array of free training courses to your staff, who can even go on to earn a Level 4 BTEC Diploma in Residential Lettings and Management.
In terms of marketing support, Northwood franchisees benefit from significant national marketing spend which in the last year has included TV advertising radio, online & email.
What we look for in a franchisee
We're looking for high flyers: ideally people who know their local area well, can raise the investment required and follow our successful model which has been proven over 20 years.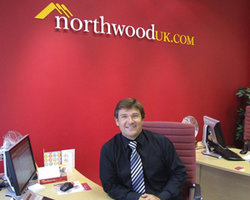 Given over 87% of our franchisees joined Northwood with no background in property, we are far more focused on finding the right type of person.
The ideal person will be someone with enthusiasm and energy to get the job done and a desire to build a professional, profitable business. Ultimately we believe that successful franchising is all about the right combination of people and relationships.