The Property Franchise Group is the UK's largest multi-brand estate agency franchising specialist, comprising five brands and a network of nearly 300 offices stretching from Falmouth to Aberdeen.
We have been franchising for over 20 years: through CJ Hole in the South West, Ellis & Co in London, Martin & Co nationwide, Parkers in the M4 corridor and Whitegates in the North.
The Property Franchise Group in numbers:
5 award-winning brands
20 years' franchising experience
49 new franchise territories in 2015
78% of franchisees have operated for over five years
80% income generated from lettings
95% customer satisfaction
240 franchisees operating in nearly 300 offices
20,000+ new instructions a year
45,000+ managed properties
Why should I invest in property?
The housing market is a lucrative, constantly moving source of multiple revenue streams, and the UK market in particular is one of the most in-demand industries in the world. There is plenty of opportunity to earn your living from it if you invest in the right location.
Why should I franchise with The Property Franchise Group?
We operate a pure franchise model that is tried, tested and trusted; it is in our best interests to support you on your journey to owning and running a successful business that you can call your own.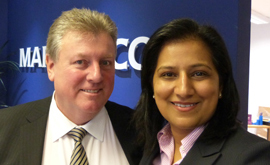 Our franchise network will ensure you have the best foundations on which to grow your business, through discounted rates on business systems, legal & compliance, recruitment, training, online and high street presence, and marketing.
What if I haven't got an estate agency background?
This is completely fine - our network consists of businessmen and women who come from a wide range of business backgrounds.
We'll teach you the basics - all we require from you is ambition and a desire to learn about the industry.

How can I get involved?
You have a choice - take over an existing business, or start your own from scratch.
Each method has its own benefits and will require differing levels of funding and expertise - get in touch to find out more.
How much money will I be expected to invest?
Our franchise fee is £18,500 + VAT and includes a comprehensive launch package.
To open in a high street location, the total set up costs are c. £90,000. This may vary if you are purchasing a resale or are investing in a Central London location, for example.
To find out what is included in our franchise package, contact our Franchise department via the enquiry form below.
What kind of income can I expect my franchise to make?
A typical franchise has a turnover of £300k by year three and in excess of £600k by year five.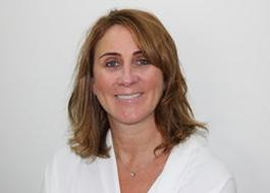 A well-run franchise with an ambitious owner can break through the £1m a year barrier; talk to us to find out what it takes to reach the very top. However, an investment with us is not just about money.
You can build a new life for yourself, try your hand in a new market and enjoy the flexibility of owning your own business, and we can't put a price on that.
What should I do if I want to invest in The Property Franchise Group?
Fill in the form below and we can get you started on your journey to becoming the newest business owner in The Property Franchise Group.