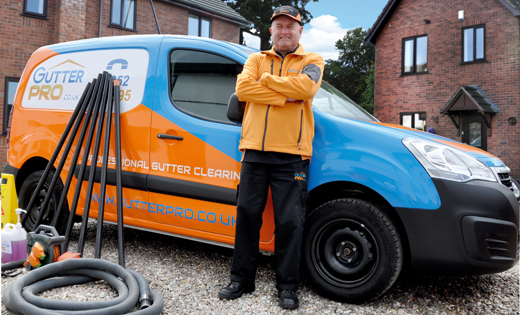 Introducing...GutterPRO: The Low Cost, Fast Start, van-based franchise
GutterPRO provides an important service to homeowners, as well as the property sector, retail and commercial clients.
GutterPRO keep roof gutters clear of moss, leaves, weeds, plant growth and other debris - which keeps rainwater flowing to the drains. With many insurance companies recommending regular gutter clearing and mortgage surveys reporting on the condition of gutters condition, our service is in high demand.
To find out more about this franchise, why not request our FREE and non-obligatory franchise prospectus here.
Our Unique Service
Using long carbon-fibre poles, and specialist vacuums, GutterPRO offers a fast and efficient service. The GutterPRO formula also features a clever booking APP to avoid undue downtime for the Franchisee.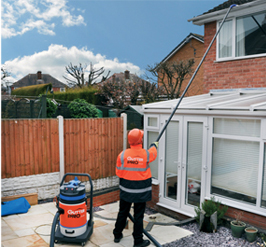 The GutterPRO system uses no chemicals or solvents. This means a more healthy environment all around. It also eliminates 'direct costs' for the GutterPRO Franchisee. In turn, this means the Franchisee, keeps more of their turnover as profit.
A typical GutterPRO booking generates £90 of turnover and takes a little over 2 hours. GutterPRO Franchisees enjoy generous exclusive territories, with a population in excess of 250,000.
What is included with your GutterPRO Franchise?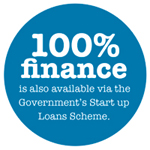 Your complete GutterPRO clearing kit, GutterPRO camera equipment, variety of branded 'hi-vis' workwear, gloves, boots along with the bright orange GutterPRO vehicle 'wrap'.
Your initial licence fee also includes all of your marketing for the 3 months. Also, an additional 50,000 flyers and a contribution of £900 towards the deposit on your GutterPRO vehicle.
GutterPRO Background
GutterPRO was founded by Andy Smith and Tony Rafferty who were previously franchisee and franchisor in another business. Tony was also, a Non-Executive Director of the British Franchise Association, of which GutterPRO are also members.

Founded in 2013, the GutterPRO formula was developed for 2 years before the Franchise package was released. GutterPRO now have 6 territories.
Training and Support
New GutterPRO Franchisees benefit from a week long residential training course (accommodation included in the licence fee) at GutterPRO head office in Telford. Class room training, hands on training, we combine everything you need to get off to a flying start
After the initial training, GutterPRO intensively support you in your territory and continue that support you during the term of your franchise agreement.
GutterPRO Marketing
Aside from leaflets and flyers, increasingly Facebook and Google play an important role promoting the GutterPRO service. We show Franchisees, the step-by-step process for online promotion. There is NO Cold Calling required, in the GutterPRO model.
To receive full details about our franchise package, please click here to request our FREE franchise prospectus.
Flexible Term
The initial GutterPRO term is for 5 years, with the flexibility to extend to 10, 15 and 20. Short term flexibility coupled with long term peace of mind.
Who we are looking for?
The GutterPRO formula would suit someone who enjoys working outdoors.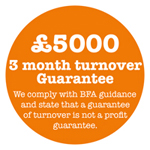 Customers appreciate the GutterPRO service, indeed often offering a tip 'for a job well done' or a 'cuppa' in appreciation. So enjoying meeting people is an important part of the role.
The GutterPRO Management Franchise, offers a multi vehicle operation, over a larger territory for Franchisees who want to be less 'hands on'
Potential Profits
For a single van GutterPRO business, profit estimates for the first year are £23,000 rising to over £50,000 in year 5.