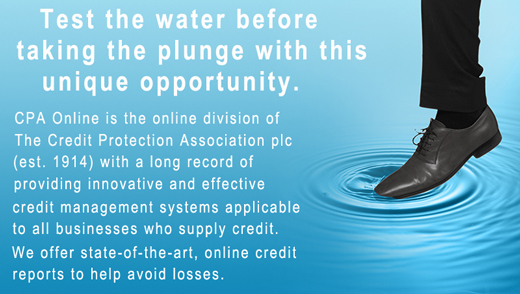 CPA has the solution to address late payment; carefully crafted approaches, which guarantee results, prompt slow-payers to settle their overdue accounts direct to their suppliers. On average, over 80% of all accounts are resolved within days - and importantly, trading relationships can be maintained.
All businesses need positive cash flow. The sharing of CPA's experience and knowledge can be quickly turned into profitable sales revenue for you.
What Franchisees receive:
Regional Offices and Mentors are on hand to support franchisees so that they can make an excellent financial return.
The long-term goal is to build a substantial asset while enjoying an above-average income.
Exclusive territory
National and regional support
Revenue from repeat business
Comprehensive initial and ongoing training in sales and the marketplace
And much more…………

What you will need:
A reliable vehicle
Determination to succeed
Ability to deal at directorship level
A dynamic, proactive and realistic work ethic
A broad business, field sales, ex-Services or management background
Enquire TODAY to learn more about this profitable and unique opportunity!