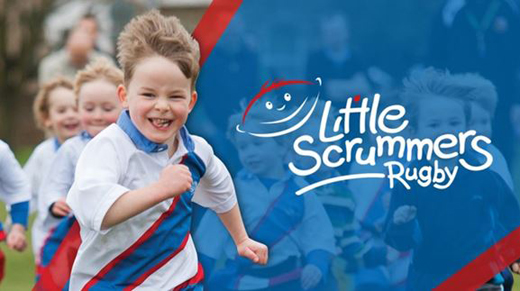 Make a difference to your life whilst making a difference to others
Established in 2009, Little Scrummers Rugby was founded after Carly Poyser struggled to find a class for her rugby mad three-year-old. Upon realising that there was a gap in the market for a quality rugby coaching class, and after much hard work, research and determination, Carly soon launched her Little Scrummers Rugby coaching business.
Since then, Little Scummers Rugby has evolved into a high energy, educational and fun family business attracting over 750 kids to our classes each week. The popularity of our classes and the high demand for spaces, as well as some advice from professional rugby players, inspired Little Scrummers Rugby to franchise our business at the end of 2015.
Our Franchise Story so far...
After meeting with the stringent requirements needed for British Franchise Association membership, we became a member in September 2015 something we are very proud of and which differentiates us from a lot of our competition.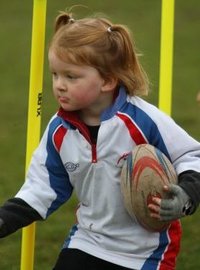 Soon after that we signed up our first franchisee, Holly Clark, in January 2016. Holly covers Ware and the surrounding areas. She is already finding success with her business and enjoying it immensely:
"Buying a franchise has been a great opportunity for our family. Working with a proven business model eliminates alot of risks and it has given me back my independence of working but still allows me to have the flexibility to be mum."
Although we are new to franchising, we are not new to running a successful business. We have been running our rugby coaching business for over 7 years and so are well-equipped to transfer our experience and knowledge to like-minded individuals looking for a business in a sustainable industry sector.
So if you want to make a difference to the lives of children, whilst making a difference to your life, Little Scrummers Rugby could be the franchise for you.
The role of the franchisee
Little Scrummer franchisees can either be class coaches themselves or recruit and manage coaches to run the classes.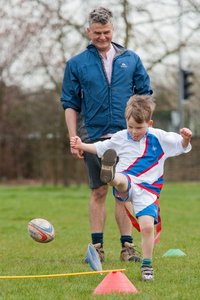 If you want to be a coach, Little Scrummers will train you to the level required to run children's classes. At the same time, you would be expected to promote the business to your local community to secure new venues and increase class numbers, manage the administration of bookings, accounts etc. We have introduced bespoke software that helps keep administration to a minimum allowing franchisees to focus more time on developing the business.
If you preferred to not coach the classes, you would be responsible for recruiting and managing coaches to run them for you. You would also oversee the day to day promotion of the classes and the administration required.
Our classes can be run in sport centres, local rugby clubs, schools etc. We also offer rugby parties to children; franchisees go to the client's venue of choice and do a programme of fun rugby related activities with the children. It is worth noting that the franchisee only pays fees on weekly classes, and so any revenue generated through party bookings is all of their own income.
A low cost franchise opportunity
The Little Scrummers Rugby franchise opportunity is a low-cost business with the initial investment only £9,950 + VAT*. You will also need around £1,800 working capital so as to cover insurance, travel, and other such expenses.
(*Don't forget that major banks can often fund 50-70& of your start-up costs dependent upon your financial history.)
What do I get for my investment?
When you invest in a Little Scrummers Rugby franchise business, you will receive:
Initial training: website instructions and a 1-2-1 session at head office
Ongoing training where required
Initial and business development support: from a dedicated support team 24/7
Comprehensive operations manual
Full set of equipment to start your classes
Dedicated webpage and email system for your territory
Launch marketing package and support
10,000 promotional flyers
County and nationwide advertising programme
And much more!
Are you right for Little Scrummers Rugby?
We are looking for franchisees from all walks of life and all regions of the UK. Experience in coaching is not required, what we do look for in a franchisee is passion, enthusiasm, drive and motivation, with good communication and administration skills.
If you are keen to know more about this opportunity, then please fill in the form below and Little Scrummers Rugby will send you a copy of their prospectus. You will also be able to then contact them directly with any questions you may have about the opportunity.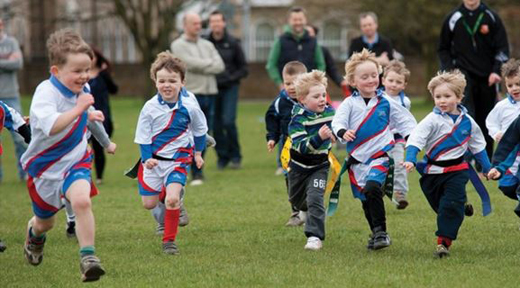 To request our FREE franchise prospectus, complete the short form below: