With Snap Fitness, you don't just change your own life, you change the lives of many
Since 2003, Snap Fitness has grown to be one of the leading 24/7 fitness franchises in the UK, with over 2,000 fitness clubs established and with many more in development as we expand into 18 countries.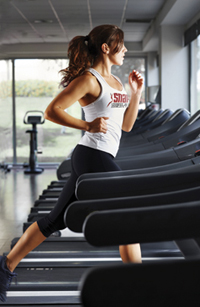 There has never been a better time to be part of this industry as, economically, the health and fitness sector has not just survived the recession…it has thrived!! Gym membership has doubled over the past 20 years and, in particular, the 24/7 fitness concept is a leader within the field. This is due to health-oriented members of the public looking for a high-quality experience that doesn't cost the earth.
At Snap Fitness, we pride ourselves in providing members with a top class fitness experience at a low yet competitive cost and, with this in mind, it is no surprise that we are an industry leader … and you could be part of it!
The Franchise Opportunity
Snap Fitness are searching for like-minded individuals to be part of their established, profitable yet growing business.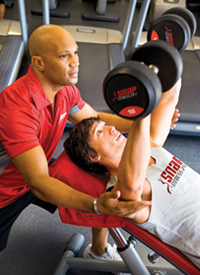 Since our inception, we have fully supported franchise owners in the transformation of their lives and the lives of those in their communities by offering them a highly respected tried-and-tested business system and an established brand.
Demand for our service and our franchise opportunity is at an all-time high and, over the next five years, we are looking to launch 250 gyms throughout the UK. We have the right team in place to achieve this and we are now looking for the right individuals to be part of this expansion.
An Affordable Investment
We are proud of the fact that, when it comes to value, Snap Fitness is second to none!
The Snap Fitness franchise model is a highly attractive, affordable business with low start-up costs and flat monthly royalty fees:
Franchise fee: £20,000 (Discounts Available For Multiple Licenses)
Minimum cash required: £110,000
Total investment: £380 - £450k
For qualified applicants, we provide financial assistance so as to help them achieve their dreams of being in business for themselves, but not by themselves.

What do you get for your investment?
When you invest in a Snap Fitness franchise, you are never alone as we will help you every step of the way.
We will train you in every aspect of business management at our Headquarters; from marketing to day-to-day running of the gym; your training will equip you with everything you will need to make a success of your franchise. Your dedicated Franchise Account Manager will support you in all aspects of your franchise journey – it doesn't just end when your gym opens!
For more specialized areas, we provide personal help: with real estate, site selection, and lease negotiations. Snap Fitness will also guide and support you in the financing of your franchise business, with favorable terms and exclusive "holiday periods" on repayments, so that you can launch your business more quickly and easily.
What Our Franchisees Say
"I strongly recommend Snap Fitness for any market in the world. I'm always able to talk to representatives from a variety of specialist departments and get help whenever needed. From the original build- out to learning how to sell personal training, Snap Fitness has given me the guidance and support to succeed in the fitness industry. You also benefit from international buying power which allows you to compete with the big players in any market." - Puneet, Milton Keynes, UK

"Snap Fitness makes it extremely simple to open your own fitness center. The entire process is so easy because the team at Snap Fitness holds your hand through every step. The leasing department works with you to find the perfect club location. The finance department helps you get the best equipment and products in your club. The marketing department assists you in crafting your 'Grand Opening' package. It's all so turnkey. Regardless of your business experience, Snap Fitness sets you up to be a successful business owner." - Ben, Multiple Club Owner
Next Steps
Are you ready to create a work/life balance that you want?
Do you want the training, help and support which the Snap Fitness team can provide?
If yes, we would love to hear from you!
To receive our franchise prospectus free of charge & with no obligation, please complete the short form below: