Rainbow International:
Escape monotony, build a future and restore lives
Rainbow International is the leading supplier of restoration and commercial cleaning services and part of global franchising giant, The Dwyer Group. With over 80 locations in the UK, we are the number one company dedicated to providing domestic and commercial restoration and cleaning services.
Building your future with Rainbow International
A Rainbow International franchise allows you to take on a new challenge and build a long-term, profitable management franchise. All this, whilst being safe in the knowledge that you have the expertise, training and constant support of an established brand right behind you:
Valued global brand: with a proven track record in franchising
Accelerated routes to market: leverage a global brand with existing partnerships
Extensive training: undertake hands-on training in Europe's largest training house
A long-term business with £million turnover potential: profitable and scalable
Extensive network: knowledge sharing and peer-to-peer support from fellow franchisees
Great family business: spouses and family are often a part of the business
Exclusive area: includes approx. 180,000 prospects to actively market
Established and proven model
Our proven business model has been successfully operating in the UK for 28 years and our franchisees supply damage restoration services for many of the UK's top insurance companies.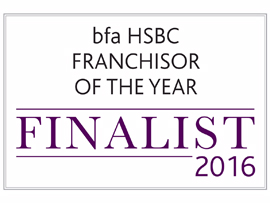 In the UK, Rainbow International is operated by a division of the ISS Group, one of the world's largest Facility Service providers. With the opportunity to leverage a corporate identity our franchisees take advantage of accelerated routes to market and an investment that has intrinsic value as well as a £million turnover potential.
"With the established nature of the Rainbow brand, I could take the brand and use it to leverage my own development. The brand opens doors that otherwise wouldn't be there. Having the brand behind you makes an enormous difference."
Paul Whittington, franchisee since February 2013
The benefits of a franchise business
Unlike many businesses that rely on a buoyant economic climate for success, it's business whatever the weather with Rainbow International.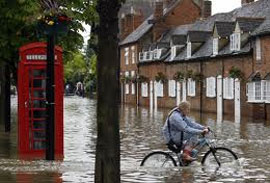 Our franchisees are always in demand for their specialist cleaning and restoration skills. The need for repair and recovery when disasters such as fires and floods strike is endless.
"I joined the Rainbow opportunity as it sits outside the influence of economics. My business doesn't rely on interest rates, the Euro or what politicians are doing so I have steady business come rain or shine. I wanted to choose a sound investment and this made the most economical sense."
John Luscombe, franchisee since July 2012
Our knowledge, our experience, our support: your success! Regardless of your specific skill-sets, Rainbow International has the tools and training systems that you need to succeed.

We will evaluate your strengths and work with you to fill the skills gaps ensuring you have the best possible team in place prior to launch:
Extensive 3 week induction training in our bespoke training facility
Training in the most up-to-date remediation techniques and processes
Business training: finance, marketing, human resources, operations, etc.
Ongoing support from a team of Head Office experts with over 40 personnel
Over 30 years of knowledge within the restoration and insurance industry
100-day support programme – working with you to achieve your first 3-month's business objectives
Field support from 5 Regional Support Managers dedicated to helping you grow your business
Field Support from our Technical Management team
Bespoke Rainbow e-Learning training platform
"Rainbow has a proven formula and track record with training to help you – that was what I needed to add to my existing skills."
Simon Fox, franchisee since January 2013
New franchisees undertake an intensive hands-on training programme at our custom-built training academy including a fully functioning 'Fire & Flood Training House' that provides the opportunity to learn and train in real life environments. With ongoing localised and national support, we equip you with the skills, knowledge and systems to hit the ground running, and never look back!
"The training was exceptional and it equipped us straight away."
Jonathan Hargreaves-Townson, franchisee since December 2001
Turning your business dreams into reality.
Our franchise fee for a 4-territory area is £75,000 plus VAT and you will need working capital of around £55,000 whilst building your franchise business plus £50,000 to purchase the equipment required.
We work closely with some of the major high street banks to get you access to funding, which can be up to 50% of the required investment.
What is included in my investment?
Designated area to actively market which includes approx. 180,000 prospects
National Account work provided by Head Office
Dedicated operating manuals and systems
Industry leading equipment and cleaning materials
Van deposit, livery and internal boarding out
Uniforms and stationery
Initial and ongoing training
100-day support programme
Marketing Kit including personalised website and branded marketing materials
By partnering with Rainbow International, you are assured a business with diversity, compassion and potential for serious growth. The high-calibre professionals in our vibrant network are passionate about achieving financial freedom and a more rewarding way of life both personally and professionally.
By leveraging our corporate brand and providing an exceptional standard of customer service, they continue to do both.
Be part of something bigger than just a business
At Rainbow International, we don't just restore homes and businesses. We restore value, stability and peace of mind to individuals after disaster strikes.
Be in charge of your own destiny and build a profitable business whilst helping people in their time of need. Rainbow International: more than just financial rewards.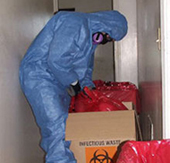 "It's a great business if you care about people. You see people in their most devastating moments. They've lost their valued possessions and property and you go in to help them and turn their lives around – it's a very rewarding job!"
Jonathan Hargreaves-Townson, franchisee since December 2001
This business is never dull and many of our franchisees are motivated by the diversity of the service. No two days are the same!
"The diversity was one of the things that attracted me to the Rainbow franchise. This isn't a job, this is a way of life. We eat, sleep and breathe rainbow 24/7."
Colin Jobling, franchisee since February 1998
To receive our free, no-obligation franchise prospectus, please complete the short form below: