Create the future YOU want with a Nicholas Humphreys franchise
Established over fifteen years ago, Nicholas Humphreys has fast become one of the UK's leading Estate and Lettings Agencies. Specialists in both student and professional lettings, as well as property management and residential sales, we are rapidly expanding and the Number 1 choice for many landlords and tenants.
A Lucrative Market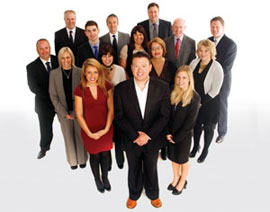 The lettings market has proven to be immensely resilient throughout the economic decline and continues to provide prospective franchisees with immense potential for profitable expansion.
Nicholas Humphreys has identified areas throughout the UK which are ideal for franchising and would like to offer these on an exclusive basis.
Our Franchise Opportunity
Using our tried-and-tested business model, we have seen incredible success so far… and you can be part of this!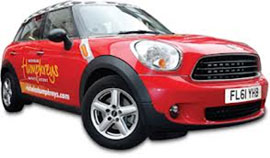 We have everything in place to make you a success; from strong training specialists and a highly skilled launching team to a knowledgeable support squad, you will have the confidence to build your business for yourself, but not by yourself.
The benefits of an established brand:
Nicholas Humphreys has a proven track record in delivering successful low cost franchises
We will supply you with your own webpage
Our accounts team will ensure that you and your landlords are paid weekly, ensuring that your cash flow is a priority
You will also benefit from discounted marketing and portal costs thanks to Nicholas Humphreys purchasing power
Thanks to our comprehensive training and mentoring support you will see great growth potential
How much does a Nicholas Humphreys Franchise cost?
A Nicholas Humphreys Franchise is a turnkey franchise which incorporates everything you need to launch your business for an initial franchise fee of £18,500 + VAT, making the minimum investment required is £25,000*.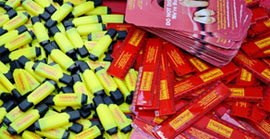 This includes training, mentoring, laptop, camera, ipad, iphone, measuring device, business launch, stationery pack and marketing pack.
Franchising is viewed as a low risk investment by many leading banks and in the majority of cases they are happy to support franchise owners.
*Up to 70% borrowing is usually available with arrangements being tailored to individual's needs. 90% of franchises succeed, whereas 80% of new start businesses fail within the first five years. A pre-briefing pack is available on request that provides full details on what is included in the franchise cost.
What do I get for my investment?
Franchisees will receive a twelve-week training, mentoring and development programme.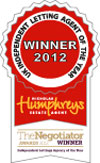 The training support is workshop, branch and field-based; designed to appeal to all learning styles and delivered by company trainers and operational experts for the first four weeks.
The training also includes a franchise workshop, working in a branch and specialist sales and procedural training. In addition Nicholas Humphreys will provide you with a fully trained member of staff for the first eight weeks of your launch period and ongoing mentoring support.
Further information regarding what it is included for your franchise fee is available on request and also at one of our Open Days. Please fill out the short form below and state your interest.
Your next steps!
If Nicholas Humphreys sounds like a good fit for you, we would love to hear from you!
Complete the form below to first receive our information pack and if you should like to attend one of our Discovery Days, where you can informally meet the team and find out much more about the franchise opportunity.
To receive your FREE & non-obligatory franchise prospectus, please complete the short form below: