Be part of a £million industry!
Mac Tools is part of Stanley Black & Decker, a $13 billion global organisation employing over 30,000 people worldwide and owner of world-famous brands Mac Tools, DeWALT, Facom, Expert by Facom and STANLEY.
Mac Tools was founded in 1938 in the USA by seven men who wanted to manufacture the finest tools in the world. Today, Mac Tools has a global product line in excess of 50,000 items, and still uses the direct sales approach with a mobile sales force of franchisees.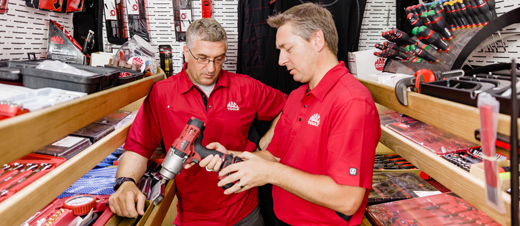 The role of the franchisee
Our franchisees are trusted distributors of what we consider to be the best quality tools on the market to customers such as car dealerships, automotive repair shops, manufacturing units and engineering companies. With a Mac Tools van franchise, you will be operating in a potential UK market of over £150 million.
Mac Tools provides you with a professionally-equipped van stocked with a world-class range of products for you to sell to customers. The Mac Tools line consists of over 18,000 professional tools including screwdrivers, ratchets, wrenches and assorted air tools, as well as its own toolboxes. You will be allocated a territory with a database of all the known automotive relevant outlets within it and you will then be able to sell directly to customers by calling into their workshops on a regular and reliable basis.
"When I joined Mac Tools, I wanted the backing of a larger company without the risk of starting from scratch. There's more strength in the business when you're part of a large brand," Gary Teasdale, Mac Tools Cumbria
Financial information
We offer two options to help you finance your Mac Tools franchise:
With £15,000 liquid capital and a £35,000 bank loan you will receive our highest trading terms
With £5,000 liquid capital and a £10,000 bank loan, Mac Tools will provide the remaining finance and you will receive our lower trading terms
What do you get for your money
5-year franchise agreement to operate in a pre-defined territory with a minimum of 450 customers
Operate under the highly reputable Mac Tools, DeWALT, Facom, STANLEY and Expert by Facom brands
A proven system to help build your own successful business
The ability to build your territory into a valuable asset and sell on as a going concern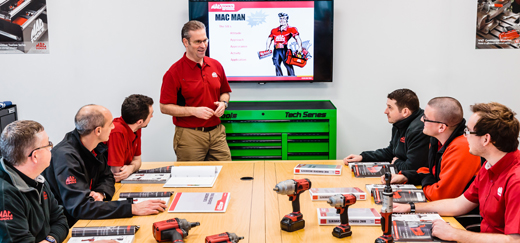 Train, Launch & Coach (TLC)
Training – 2 weeks initial training and development
Launch – the following 2 weeks to launch and establish your business within your territory
Coaching – your 12-month coaching programme
We will provide you with the necessary skills in:
The Mac Way
Product knowledge
Business knowledge
Your personalised operating system
Selling and collecting confidently
Marketing and growing your business
And much, much more
"The support from Mac Tools has been excellent. There's always someone at the other end of the phone to answer questions and we have Regional Franchise Managers who are also contactable for support should we need anything," Steve Price, Mac Tools Stoke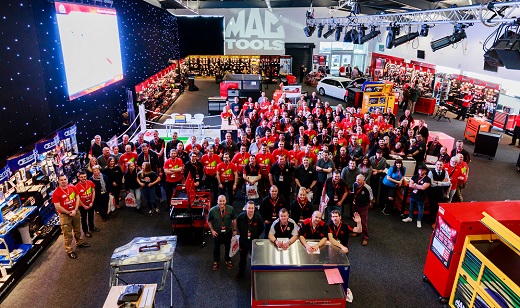 Who are we looking for?
Experience is an advantage. But attitude is essential.
Previous sales and business experience will give you a good head start and a basic knowledge of mechanics tools will help you a lot. But if none of that applies to you, don't rule yourself out. We have a great training programme and we already have a number of very successful franchisees who had no previous technical experience. But what they did have was the right attitude and the will to succeed through their own hard work.
"Mac Tools give you the flexibility to run your own business. You're not dictated to about how you run the business as long as you stick to the model. It's your own business but you have the Mac Tools brand on the side of your van," Anthony Halsey, Mac Tools Paignton