Platinum Property Partners (PPP) has a tried, tested and proven business model that can simply turn £300,000 of capital into a lifelong income and sustainable buy-to-let property portfolio.
With our guidance and support, we'll teach you how to become successful and professional property investors and landlords, providing high quality accommodation and the best customer service to tenants.
To request more free and non-obligatory information about our exciting franchise opportunity click here.
Fast track to success
You'll learn everything you need to know, what costly mistakes to avoid and how, including which properties to buy and where, how to cost-effectively refurbish them and obtain the required planning permissions and licensing, and setting up the most tax-efficient business structure.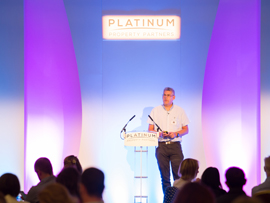 Unlike other franchises, you own the assets, so the income keeps coming in long after your commitment to us has expired. You'll be building a valuable portfolio of profitable property that in years to come will be a solid pension fund for you and a valuable legacy for your family.
This is what we've done for 10 years for 250 franchise partners, who own a combined portfolio worth of £213 million across 100 towns and cities in England and Wales.
About the Company
We are the world's first property investment franchise and a full member of the British Franchise Association (bfa). Platinum Property Partners (PPP) enables both novice and seasoned property investors to build a sustainable and profitable property portfolio.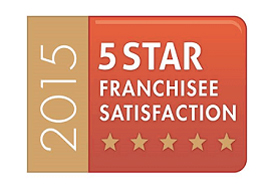 The company was established in 2007 by entrepreneur Steve Bolton after he developed a tried and tested system that maximises rental income from specialist buy-to-let shared housing for young professionals.
Since then, PPP's network of franchise partners has provided more than 800 specialist buy-to-let properties to over 4,500 happy housemates. Each property owned by our Partners generates an average of £17,000 gross profit each year, and that's after accounting for all costs, including mortgage payments, bills and maintenance, and even allowing for voids.
The model generates 40% higher returns than traditional buy-to-let rental properties and produces a lifelong income stream that:
Replaces or supplements salary
Provides a rewarding addition to standard pension provision
Benefit from long-term capital growth
Creates a substantial inheritance for future generations
The Franchise Opportunity
With our guidance and support, our Partners buy (often run down) properties, convert them into premium Houses in Multiple Occupation (HMOs), let them to key workers and young professionals and manage and maintain them to a high standard.
Their properties generate four times the amount of rental income achieved by standard buy-to-let properties, with capital growth as an added bonus. By following our tried and tested model, they learn how to use leverage to grow their business and earn an income for life.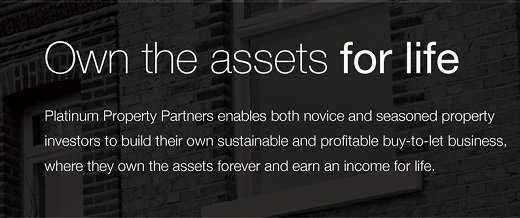 Training & Support
We have a team of 50 professionals that run our highly effective, intense and ongoing training programme. They include specialist mortgage brokers, accountants and solicitors and lettings, renovation and negotiation experts.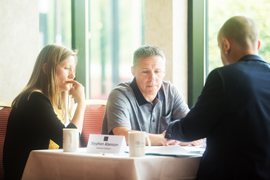 You will learn how to build, market and maintain your ideal buy-to-let portfolio and earn up to four times as much rental income as similar properties with single-tenancy. We will share with you our expert knowledge on how to generate a substantial long-term income not achieved by any other buy-to-let models, including:
Which locations and property types generate the greatest return
How to create more rooms within each property to maximise rental income
How to cost-effectively refurbish properties to a high standard to achieve high rental rates
Creating business structures and plans that make your income as tax-efficient as possible
When and how to leverage your portfolio to fund future growth.
Full details on training and support can be sent to you, click here to request this.

Financial Information
In order to be considered as a potential Partner, you will need in excess of £300,000 to £500,000 of investment capital. This amount will depend on your investment location and the size of the property portfolio you want to build.
These funds can come from various sources including cash, equity in your own home and other investments. In some cases, pension funding, and/or wider family assets can be utilised. You may also consider investing alongside someone else.
Your funds will be needed over time so is not all required up front, but must be accessible within about a two year period. Typically 75% of property purchase prices can be secured via mortgages on favourable funding terms.
Profitable future
You must also be willing to commit to a minimum of a five year partnership, in which time, most Partners create their own profitable business with a minimum of four PPP properties, delivering a lifelong annual income of between £50,000 and £150,000.
Not only do our franchise fees include all of the comprehensive training detailed above, but also gives you access to bespoke systems, products and services that enables you to run your business and save upwards of £7,000 per year.
Franchisee Profile
Our Partners actually come from a variety of backgrounds. Some have had director level roles in large companies, others have been accountants or solicitors.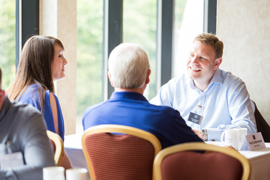 Many have already run their own business or had a career in industry, teaching or the NHS. Some of our Partners are even full-time mothers or working other jobs while building their property portfolio.
Their experience in property differs. Most of our Partners have no experience in property investment apart from buying their own home or renting a property they inherited. We don't profess to be right for everyone. As well as having the available finances to become a Partner, people need to have the time to devote to building their property business and the desire to learn as much as they can and be part of a sharing community.