CeX is the gadget lover's dream franchise that brings unrivalled returns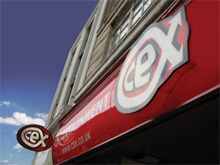 The best ideas are often simplest and the most profitable. The Complete Entertainment eXchange, CeX, takes the book exchange concept and updates it by trading in digital entertainment products.
CeX shops buy, sell and exchange mobile phones, games, electronics, computers and DVDs directly from the public.
What separates CeX from wider buy and sell models is how they implement the focused yet complimentary product range, backed up by nearly 20 years experience and their bespoke computer system for buying and selling. Goods are tested when bought in and resold with a 12 month warranty.
CeX has very little competition and we are able to set our own prices. Since 1992 we have expanded our network from the UK into the US, Spain, Ireland, India and Australia. There are opportunities for new franchise partners to roll out the CeX retail brand in territories around the world.
Expansion continues with stores opening in India and Ireland this year. CeX is looking for franchise partners to expand the CeX retail brand.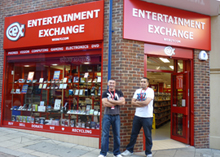 In the past year CeX opened a new store nearly every week in the UK. A CeX franchise offers unrivalled returns, with a typical new store generating a return on investment within 18 months and an average turnover in excess of £1 million.
CEX franchisees receive:
Initial training and ongoing procedure updates
Stock and pricing advice from experts
Ongoing support including intranet and business services
Hands-on store identification, design and outfit
Bespoke EPOS developed over nearly 20 years designed especially for the buying, selling and exchanging goods.
How much does a CeX franchise cost?
From £40,000 capital plus the ability to raise the balance (total investment of £150,000 to £250,000, of which most will go towards stock and shop fitting).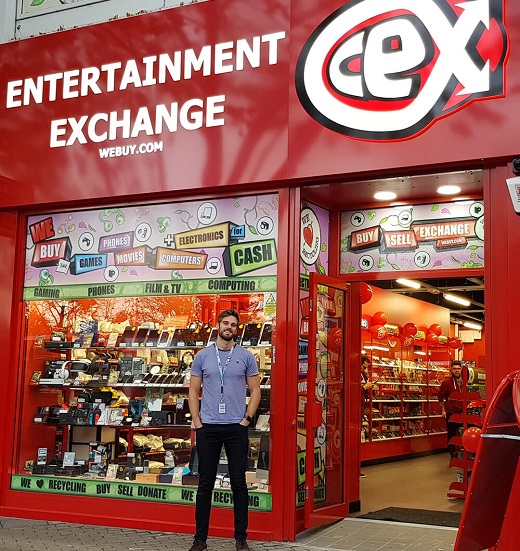 What we look for in a franchise owner?
To maximise a CeX franchise you will need to have either managerial or retail experience. Our franchisees are delighted with their retail franchise business:
Martin Hawthorne from Birkenhead Case Study
Zahida Patel from Bury Case Study
Trevor and Stuart from Newry, Northern Ireland Case Study
Ali & Abdul Ikram of CeX, Camden. "We used to feel a buzz of excitement as we walked through the doors of a CeX store because we are passionate about the product lines, which include DVDs, music CDs and video games as well as computing, electronics and mobile phones.
We launched our Camden- based store on the 12th September and now, as the owners of a CeX franchise, we still get that buzz of excitement."
Kasim Ali, "My first two years were a great success which gave me the capital to open a second CeX store in Tunbridge Wells at the end of 2007 and I now have 4 stores with another store planned for next year"
Where we are recruiting
CeX is looking for franchise partners throughout the UK. We are in particularly keen to expand the brand and open stores in any Scottish town with a population of over 50,000, including Paisley, Livingston and Motherwell.
If you are interested in finding out more about CeX then please fill in the form below.