Love pets? Want to run your own business? Then consider a Petpals franchise
Petpals is the first professional mobile pet care franchise service company in the UK. Developed originally in Guernsey, Petpals has continued to grow across the rest of mainland UK over the past 7 years. We are an independent, private organisation whose franchisees play a vital role in our ongoing development. We now operate Petpals in over 45 locations
We operate the Petpals franchise for people who want to mix a love of pets and a proven business. At Petpals, we provide a comprehensive service of pet care that has had the praise and support of the nation's pet owners as well as pet professionals.
What is the Petpals opportunity?
Petpals is the first UK fully turnkey bespoke professional pet care franchise. Its' uniquely designed, fun and tested service allows pet owning customers to leave their cherished pets in the hands of fully trained and qualified Petpals franchise owners.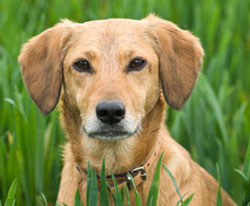 The demand for this type of specialised pet care service is far greater than the supply of trained and qualified operators and this gap widens every year as the country's kennels and catteries struggle to keep up with the number of new pets.
Also there is a fast moving trend with pet lovers to move away from the kennels and catteries and look for a service which combines at home pet care with the added advantage of additional home security.
These needs are fully satisfied by Petpals who allow the pets to stay in their own safe and secure environment, with familiar sights and smells or with trained and experienced carers in their own homes.
A Petpals franchise owner has tried and tested income streams generated by the following services:
At home pet visits
Dog walking
Home sitting
Home boarding
Pet to vet
Pet to trainer or groomer
Pet taxi or relocation
Pet foods
Pet supplies
Pet accessories
The UK pet industry
The UK pet industry was worth over £3.3 billion with only £480 million being pet food sales.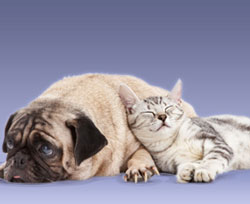 This combined with an ever-growing pet population, approximately 16 million household pets and a more pet welfare orientated nation, has created the urgent need for a nationally recognised professional, trained, vetted and accredited organisation to allow both working and holidaying pet owners to have a more flexible lifestyle.
At Petpals, we provide a comprehensive service of pet care that has had the praise and support of the nation's pet owners as well as pet professionals. Research has shown that under most circumstances, pets are better off in their own environment with familiar surroundings, noises and smells.
What is the cost of a Petpals franchise?
For a 50,000 population Postcode regions, the costs are typically:
£12,500+VAT investment payment to Petpals which is inclusive of everything you need to launch
Other costs for consideration are the purchase or lease and fitting of a Petpals pet friendly vehicle and additionally a home office setup. You should budget around £5000+VAT for these.
The total investment is typically under £20,000. You should also allow enough working capital to last you while establishing your franchise during the first year.
The Petpals franchise package
Petpals provide you with the required skills and elements to launch, develop and grow your professional pet care service and included in our comprehensive package is everything you need to join the Petpals Franchise.
Initial training, launch and on going training

1st mobile professional pet care opportunity with strong corporate image and branding

Dedicated area of single licences based on a population of 50,000

Local marketing and advertising included for your pre launch and launch period

National Advertising

Professional quality stationary, clothing and pet equipment

Interactive pet software, bespoke administration software, dynamic business templates and comprehensive accounts software

Strong quality consumer literature

Detailed operational and pet technical manuals - in both hard and soft copies

5 year renewable licence

Proactive web site that generates new leads straight to you

Regular and repeat business that grows every year

National company that provides local service with out the need for costly or space consuming stock

Low Business overheads

Known low set up costs with no hidden extras

Home Office environment benefits
How we train and support you
At Petpals we enjoy working with you to develop the skills and attributes required to make your business a success.
After you have had your "Discover Day" with one of our Petpals franchises and attended your "Operations Day", then we will agree your training, launch and marketing programme.
Initial training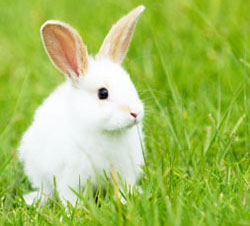 Your initial training will be tailored to suit your own individual needs. It will consist of 3 days of a detailed and comprehensive training programme, which covers all the operational and pet care skills that you will need. You will also be issued with your own personalized Operations manual, Technical manual covering pet care as well as our interactive pet software for I.T. users.
The launch
For your launch and next stage of training we would have given you local research tasks. When we have worked together to complete this we then arrange your launch. We work together for another 3 days to help you launch your new operation. We also re visit any areas of your initial training and start working with you to develop new network partners in your area that will help grow your new business.
Ongoing training and support
We believe very strongly about offering free proactive, friendly on going training and support to compliment your initial and launch training so that when you start to expand, we will be there if you need us. Our training and business support from our franchise mentors ensure that with challenging and fun work in your first 9 - 18 months, developing your area will lead to a healthy and rewarding future.
What look for in a Petpals franchise owner
Are you:
Keen to operate your own business?

A lover of pets, the great outdoors and enjoy meeting people?

Self-starter, hard working, focused and determined?

Able to manage your own time as well as others?

Provide a professional pet care service in your area that is above all others?

Prepared to put in the perseverance to achieve your goals?

Able to support yourself while your business is becoming established?

Able to finance the investment required?
We are looking for business builders who truly want to enjoy the benefits of the Petpals Franchise. Nothing happens without effort. If you relate positively to the above points then please contact us today.
Current operations and where recruiting
Since our franchise launch in October 2000 we have over 45 happy and successful locations.
The Petpals franchise operates throughout mainland UK so please contact us to discuss our availability in England, Wales and Scotland.
To receive our franchise prospectus free of charge & with no obligation, please complete the short form below: