If you are searching for an established franchise business within a lucrative market, join the Belvoir family!
After a career in the RAF, Mike Goddard established Belvoir in 1995 turning his values of professionalism, specialism and customer service into a lettings agency. Since then, the Belvoir franchise model has rapidly expanded throughout the UK and continues to thrive!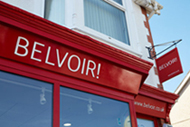 Now with over 160 offices throughout the UK, Belvoir is reputed as one of the leading letting and property management franchises in the industry thanks to its thoroughly tried-and-tested franchise business model and top quality customer service.
We are extremely proud to have been named 'Lettings Franchise of the Year' in 2010, 2012 and 2013, 2014 and 2015. Our network also achieved Best Large Chain in 2013 at the Estate and Letting Agent Awards.
We are looking to expand our success into new territories throughout the UK; if you are hard-working, passionate and driven; we want to hear from you!

The Belvoir Opportunity
Belvoir franchise owners benefit from our nationally recognised and respected brand name, proven business model, and established network; all of which distinguish you from the competition.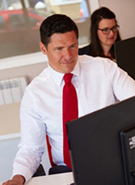 "Renting as a lifestyle choice is going to increase and if people have a good experience they keep using Belvoir." Simon Bell of Belvoir Telford
When you invest in a Belvoir franchise, you are investing in 'business family' who support and guide you every step of the way.
"We work for each other, for the benefit of all of us." Terry Lucking of Belvoir Peterborough and Cambridge

How much does a Belvoir franchise cost?
At Belvoir, we believe in total transparency and especially in regards to money! We can guarantee that we will not request any fee from you until a formal offer for a franchise has been made.
At this stage a deposit of £3000 + VAT will be requested. The remainder of the cost (£19,500 + VAT*) should be paid two weeks prior to your intensive training.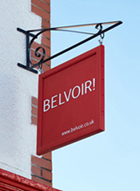 There is also a 1% fee for National Promotion and you would contribute 12% of your monthly turnover to Belvoir for business and network development. This ongoing fee endeavours to create a win-win situation, as both parties are highly motivated to help each other succeed.
Depending upon your location and your personal circumstances, we estimate that most franchise owners will require an average overall investment of £150,000 to £180,000*.
*The good news is that 70% of this average investment amount can usually be borrowed from the bank (subject to normal terms and conditions). As the average overall investment is around £150,000 to £180,000, you will need 30% of that for your initial cash investment.
What do I get for my investment?
We want to you succeed and, as such, we will provide you with everything you need to launch, build, and make your business a success! It is then down to you to work hard and replicate the proven business model.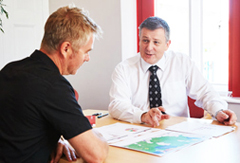 You do not need previous experience in the property industry as you will be given in-depth training by our dedicated and professional support team and graduate from the Belvoir Training Academy with a BTEC Level 2 qualification.
This training course will give you a good understanding of the industry and how you can manage, build and market your business. Following that, you have access to your own business development mentor, our franchise support team and various ongoing training courses. You will have the chance to become the local Buy to Let specialist, which can really differentiate you in this buoyant market.
To receive our free and non-obligatory prospectus, please complete the short form below: