Last Updated: 14-March-2017
Exclusive Interview: "Our franchise offers everyone the chance to shine!"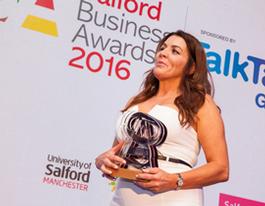 Franchisors name: JO FISHER
Name of franchise: Footlights Theatre School
Tell us about how/when the business was started and the motivation behind establishing the company.
It started in 2005; I had worked as an actor, a teacher, and part time for another stage school. I thought "I can do this better at a more affordable rate because of my experience and knowledge". I needed to find a way to make it accessible to all. I come from a very deprived background so it was essential to me to make performing arts open to everybody: I knew I could. It was very hard work, much more than I had anticipated, as I had very little business experience.
"However, the content and structure worked superbly despite the fact that I had to work quickly on building business skills and processes so that we had a water tight business. I have learned so much and I soon found myself in a position where I could open up opportunities for other people to run their own stage school as a business under our brand."
What have been the company's biggest achievements/successes to date so far?
We won twice at the Salford Business Award in 2016, which is a prestigious award in the sector, winning against major players such as The Lowry Theatre and large housing Groups.
What challenges have you had to overcome?
The biggest challenges have been building a suppliers list, so we ensure our products are the highest quality for the best price. Additionally, I had to learn about implementing systems and process such as safeguarding, staffing policies and procedures, as well as business acumen.
However, having gone through all this, it has enabled me to pass on my skillset to our current franchisees and ensure our systems are robust on every level.
What marketing/promotional tools do you use to grow your franchise?
We primarily use social media (more so in the past 12 months). However, we have superb links with schools, where the client base is. In addition, we have a bespoke app and a very informative comprehensive website – being redesigned for April 2017.
What differentiates Footlights from the competition?
I believe that having experience as a trained teacher and actor as a Managing Director, offers franchisees a more pertinent skillset.
We also have four strands to our core business: 1, stage schools which is where franchisees begin; 2, casting agency; 3, schools workshops and performances which give us direct access to hundreds of primary and high schools as we tour plays throughout the year; and 4, professional theatre. We also have our head office in Media City (Salford/Manchester) of which we have our own built in theatre.
In your opinion, what makes a successful Footlights franchisee?
"Someone who not only has a passion for what they do, but also astute business sense or the hunger to succeed in business. You have to believe in the product, the brand and most definitely the bottom line."
Although a passion for the arts if a great attribute, you can operate your business part-time, however you will maximise your income and sales by making this your full-time job. If you do, the returns can be extremely attractive.
What changes have you seen in your industry over recent year? And how have you adapted to them?
Over the past year, we have seen a rise in the interest of dance and mindfulness, on top of stage schools (acting singing and dance), so we have introduced extra dance lessons, masterclasses, and add-on classes for mindfulness.
We also have updated our safeguarding policies with current legislation, increased our staff training, and adapted our staff handbook to keep on the pulse with changes so as to ensure we are offering a high-end service.
What does the future hold for Footlights?
We have grown regionally and in some areas, nationwide, Thanks to our 'schools tour' and professional shows, we have some real credibility to expand to those areas with our stage schools (franchising). We currently operate 17 profitable schools and will have 25 in operation by the end of 2018 becoming a Nationwide name.
What expansion plans have you got nationally and internationally?
We will have 25 schools in operation at the end of 2018 and 50 by the end of 2020 which will make us a household name where children and the performing arts are concerned.
What advice would you give to someone considering franchising their business?
You never regret the things you do, you live to regret the things that you didn't do. Moving on and up in life will always present some element of risk, but if you have the drive and determination to succeed you will.
"No- one ever 'made it' without hard work, focus and a lot of determination. To your prospective clients – under promise – over deliver."
If you had to do it all again, what would you do differently?
I would have opened an excel spreadsheet and inputted figures before I did anything else – I would l have taken professional advice by business leaders rather than friends and family who lets' face it think you can do anything.
To get a realistic sense of where you are going and how you are going to do it you need a spreadsheet with figures, a business plan is great – it's your ideas on a piece of paper, with forecasts which we all over estimate, usually in our favour.
To immediately download Footlights Theatre School's FREE and non-obligatory franchise prospectus, please click here.
view Footlights Theatre School profile