Exclusive Interview: "Over 50s will have gained a wealth of experience throughout their careers."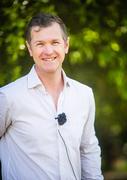 Name: Julian Westwood
Location: Birmingham
Franchise: Diamond Logistics
Tell us a bit about yourself and what you were doing prior to buying a franchise business?
I qualified in automotive engineering before moving into the recruitment sector, where I spent 20 years. During that time I worked on a pan-European scale, but this impacted on my personal life, which led me to set up my own recruitment consultancy business in 2004.
Why did you go down the franchise route? What made you choose your industry? And why did you choose your franchise?
By 2012, I was fed up of recruitment and wanted a new challenge. I had recruited senior roles in the recruitment (logistics) sector but hadn't actually targeted logistics (franchises). It was only when I went to the UK Franchise exhibition at the NEC in Birmingham, where I had to register, and one of the first emails I got was about Diamond Logistics and their new franchise network, which immediately sparked my interest.
Why do you think franchising is a suitable career option for over 50s?
I suspect most over 50s have financial resources available to them, as well as a lot of business expertise built up and life experience under their belts. When I first met with Kate and the other franchisees, straight away I knew that it was a better alternative than starting a business from scratch. Additionally, there can be a stigma attached to over 50s meaning some business options can be limited. A franchise is an attractive alternative as you get to build and run your own logistics company under the Diamond family umbrella.
Do you think being 50+ provides benefits that might not apply to younger franchisees?
Absolutely. Over 50s will have gained a wealth of experience throughout their careers, especially if they have ran a business, where they will have picked up a lot of knowledge, experience and contacts.
What training and support did you receive initially and ongoing?
The training was very comprehensive, without being excessive. We were at Diamond Logistics Headquarters for two days which included training in a number of areas including 'Logistics University'. We have access to continual support as well, and can contact HQ network support at any time for advice.
I opened my own depot in January 2014, and the first week Diamond ran through all the IT again and any other key concerns I had. My depot was the 4th one to be set up and today, Kate advises people who are considering going down this route to talk to me and other depots to ask as many questions as possible.
What advice would you give to other over 50s thinking of buying a franchise?
Definitely go for it, but do your research beforehand! It's an easier option than trying to start a business from scratch as you are buying into an established brand and business model and have that support network and infrastructure around you to lean on if needed, all to help you make smart decisions and really thrive.
Have you faced any challenges coming into franchising at an older age? How did you overcome them?
Not at all – with age comes experience and knowledge. I owned my own company prior to becoming a franchisee, so I morphed and transitioned that experience into my new role. It also helps that I have a lot of energy and drive!
Has becoming a franchisee changed your life, if so how?
There is less flexibility now, as when I owned my recruitment company I worked my own hours, but Diamond focuses on helping their franchisees have a good work/life balance. I wanted a new challenge, and I'm willing to put more effort in to ensure success. As a result of my hard work, I've built a business of substance and created local opportunities for employment, which is one of the key reasons why I wanted to take on this franchise role.
What is the most invaluable piece of advice you could give someone looking to buy their first franchise?
Do your homework, speak to other franchisees, and challenge them on the good, the bad and the unexpected.
What are your plans regarding retirement?
Probably in the next 3-5 years.
Would you do it again?
Absolutely!